The Journey of Recycled Plastic — Where Does Your Bottle Go?
What happens to your water bottle once you've drained it? To mark Earth Day (April 22), we take the long, strange trip.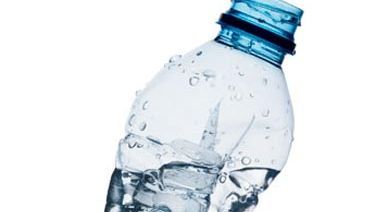 (Image credit: Image Source)
IF YOU TOSS IT IN THE TRASH BIN
First it falls from your hand into the trash (if you live in a town without recycling — or under a rock), where it mixes with food scraps, batteries, and a zillion other forms of detritus. From there, it settles in for a 1000-year stay at the dump, slowly degrading and eventually contaminating the groundwater. Or, if it falls from the side of a garbage scow (or maybe washes in from the sewer or is left at the beach), it will end up in the ocean; plastic accounts for up to 80 percent of all debris in the Pacific or Atlantic Ocean. Then the bottle is headed to either:
YOUR SESAME-CRUSTED TUNA

The bottle grows brittle in the sun and breaks into tiny pieces; is ingested by marine life; may work its way up the food chain to the biggest fish of all: you.
or
TRASH ISLAND

The bottle is carried on currents to a massive continent of trash floating just beneath the surface of the North Atlantic or Pacific (where some 20 million tons of garbage — enough to blanket South America — float).

IF YOU TOSS IT IN THE RECYCLING BIN

Because you sort your recycling (you do, right? Of course you do), it goes out to the curb in a shiny blue bin. Then it's off to the recycling center, where the bottle is placed on a conveyor belt and separated from glass and aluminum by humans and machines (which use magnets, shakers, and blowers), then crushed with its bottle friends into a bale. At the after-market manufacturer, it gets further crushed, washed, dried, and melted — into yarn, sheets, or pellets. Then the bottle ends up as either:
THE DEEP PILE IN THE DEN

It is woven into the stain-resistant rug underfoot (carpet companies are among the largest plastic recyclers).
or
YOUR FAVORITE HOODIE

It is spun into fiber to be reincarnated as fleece clothing by tree-hugging outfitters like Patagonia.
or
BACK TO THE BOTTLE

It is melted down and remade into a bottle, and starts the journey all over again.
Celebrity news, beauty, fashion advice, and fascinating features, delivered straight to your inbox!