Rapists Are Going Free Because Kits Are Going Untested
But one city is working to change that.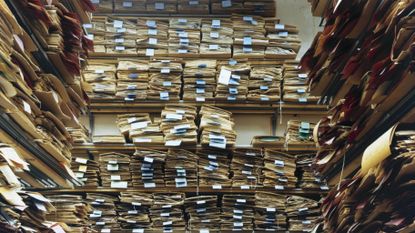 (Image credit: Archives)
Right now, an estimated 400,000 rape kits—which contain DNA swabs, clothing, hair, photographs, and other materials and information gathered during a forensic exam—are languishing in police stations across the country while criminals go unpunished. That's the bad news.
The good news is the U.S. is finally getting serious about clearing the backlog. Reform is underway in places like Detroit and Memphis, Tennessee, and in March, Vice President Joe Biden announced $41 million in federal funds to help cities afford testing. Officials tackling this issue can look to Houston, which announced in February that it had cleared its backlog of 6,663 kits — and convicted six rapists and filed charges against 23 others so far, as a result. (There were 850 hits in the FBI DNA database.) Houston's mayor, Annise Parker, shares how they pulled it off.
"I think women have a different view of rape that is intense and personal that men may not experience. I do know that once I became aware of the massive backlog, the issue became a priority. It was just wrong to have the rape kits sitting in storage, and I wanted to fix it."
"I learned about it as a councilwoman in 2001 or 2002, but it wasn't until about two years ago that we had a firm handle on how many untested kits we had. No one knew until we got in and started emptying the shelves."
"They were in different locations, and one of the problems with our crime lab historically was poor record keeping. This wasn't a matter of 'We don't think rape is important' or 'We don't think this is worth putting resources behind'—these backlogs evolved over decades. Some kits may go back 30 years or more to the early days of DNA testing when it was uncommon and very expensive. I've heard that some cities resolved their backlogs by simply destroying the kits, but we kept them until we could find a way to pay for the testing."
"It took $5.9 million to test 6,663 kits—it's not an inexpensive decision, but you can't put a price on justice. We got $2.2 million in federal funding, and the rest came from the city budget. I took a proposal to city council, and I said, 'We're just going to pay for it. It's the right thing to do.' Justice shouldn't be based on whether you happen to live in a place that's made this decision."
"I hear from women who have been raped and had these kits done, and they tell me they're gratified that there have been some convictions and further investigations, but more important, they tell me they have closure. They went through this—they did what we tell women to do by having these sexual assault kits done—and there was a feeling that no one was paying attention. And now, their actions have been validated. Someone finally paid attention."
This article appears in the June issue of Marie Claire, on newsstands now.
Kayla Webley Adler is the Deputy Editor of ELLE magazine. She edits cover stories, profiles, and narrative features on politics, culture, crime, and social trends. Previously, she worked as the Features Director at Marie Claire magazine and as a Staff Writer at TIME magazine.