Megyn Kelly Says Roger Ailes Sexually Harassed Her at Fox News
She opens up about her traumatic experience in a new memoir.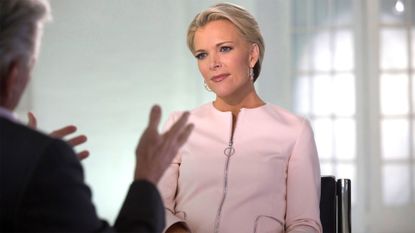 (Image credit: Getty Images)
In Megyn Kelly's upcoming memoir, Settle For More, the Fox News host is opening up about sexual harassment she allegedly experienced from her former boss, network CEO Roger Ailes.
Kelly is set to appear on Dr. Phil Monday afternoon, but a sneak peek of the episode which was obtained by the Daily Mail (opens in new tab) shows Kelly speaking out about the allegations against Ailes. Ailes has since parted ways with the network after former Fox News host Gretchen Carlson (opens in new tab) filed a sexual harassment lawsuit against him back in July.
Kelly discussed the time she was called up to New York for a meeting and how Ailes allegedly would make "specific comments" about her body and how he wanted to "see" her. "He said he knew I must have some very sexy bras and he'd like to see me in them," she told host Phil McGraw.
The Kelly File anchor also wrote about the time where Ailes truly crossed the line by grabbing her and trying to kiss her on the lips. Kelly says she rejected Ailes' physical advances. "I'm not looking to be salacious, and trust me, this isn't pleasant for me to discuss," she told McGraw. "But I want people to understand this was real, he did do this, and I was far from the only one."
Ailes' attorney, Susan Estrich, has said Ailes denies any allegations of sexual assault and points out how Kelly said in an interview with Charlie Rose (opens in new tab) a year ago that Ailes was "nothing but good to her." Settle For More is slated for release on Tuesday.
Follow Marie Claire on Facebook (opens in new tab) for the latest celeb news, beauty tips, fascinating reads, livestream video, and more.