My Father The Fraudster
In her new memoir, The Impostor's Daughter, she describes how she found out her father was a con man, and what she did about it.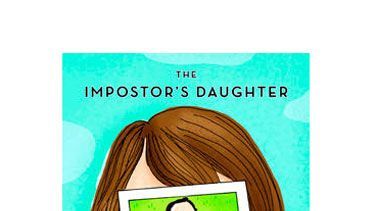 (Image credit: Archives)
Laurie Sandell grew up in awe of her superstar dad. A recipient of a Purple Heart for his heroic service in Vietnam, he was also a friend of Pope John Paul II, a renowned professor with six degrees, and the winner of a dramatic duel to the death in Argentina. Then Sandell had the shattering realization that none of it was true—he'd made it all up. In her new memoir, The Impostor's Daughter, she describes how she found out her father was a con man, and what she did about it.
Q: As a kid, did you ever doubt your dad's stories?
A: No, I was dazzled by him. His stories were magical: He once owned a pet boa constrictor that played checkers with him; another time he smuggled horses through the jungles of Brazil. I bragged about him to friends. It made me interesting, cool. He even spoke to my class about his adventures in Vietnam. As I grew older, I started to ask questions, like why he had so many aliases, since he was always getting phone calls and letters from people calling him by different names. But he explained it all away. It was part of his mystique. I thought he might be in the CIA: He often disappeared for months at a time on mysterious business trips, doing consulting for foreign governments, I was told. Everything seems plausible when you have no outside frame of reference.
Q: When did you figure out the truth?
A: By the time I was in my 20s, I'd told a lot of friends about my eccentric father; I was practically using his stories as a seduction technique with guys—they were fascinated. Then a friend suggested that I write an article about him. So I started interviewing my dad, and during that process, I realized that his stories were so fantastic, so larger than life, something was amiss. Around this time, a private investigator contacted me; he was working for a client who said my father owed him more than $300,000. I started fact-checking my dad's stories. None of the universities he'd attended had heard of him; there was no record of his service in Vietnam. So I hired that detective to help me get the full picture.
Q: Did you confront your father?
A: Yes. When I demanded the truth, he stopped speaking to me. That was in 2002. It cracked my family open, but it had beneficial results, too. For the first time in my life, I feel like I have an honest relationship with my sisters and my mom, even though she's still married to my dad and is willing to overlook his behavior.
Q: How has all this affected you?
A: Because of the way I'd grown up, my father was a huge part of my sense of self. Even before I knew his stories were lies, I felt confused about who I was, and I would try on different identities. I lived in Israel and had a lesbian fling; I moved to Tokyo and tried to become a stripper; I got addicted to sleeping pills, then went to rehab. My relationships with men were mixed up, too; if you don't have a true sense of who you are, there's no way to connect with another person.
Q: In your book, you tell your story through cartoons. Why?
A: I've been cartooning about my dad since I was a kid. One day I discovered a batch of old cartoons in the attic. They told the story with no filter, and I wanted to use them as a jumping-off point. I'm not on a revenge mission; publishing the book—and exposing my father—has been a huge struggle. But it has also been liberating.
Abigail Pesta is an award-winning investigative journalist who writes for major publications around the world. She is the author of The Girls: An All-American Town, a Predatory Doctor, and the Untold Story of the Gymnasts Who Brought Him Down.