The New Change Agents
Meet the next generation of social activists — young, passionate, and powered by Twitter, Facebook, YouTube, Tumblr, and you.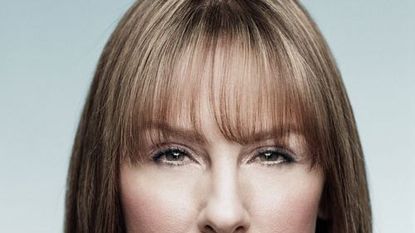 (Image credit: Jeff Riedel)
IT'S EASIER TO make a difference than ever before. Thanks to social media, anyone with Wi-Fi and a Twitter handle can change the world. "Social media is creating this new breed of activists," says Amanda Rose, a Toronto-based digital strategist who created Twestival, an international day of volunteering. "It empowers people who didn't think they had that kind of voice." Here, six women who used their digital savvy, online networks, and passion for a cause to inspire others to take action.
KIM SHAMOUN
37, BROOKLYN, NEW YORK
CAUSE: Hurricane Sandy relief
TWITTER: @BKGIRLSGIVEBACK (opens in new tab)
FACEBOOK PAGE: Giving Back to Those Affected by Sandy
AUDIENCE: 4,418 Facebook likes
IMPACT: Connected thousands of storm victims with services and volunteers
Backstory: When Hurricane Sandy battered the East Coast last October, Kim Shamoun was in her dry apartment in Bay Ridge, Brooklyn, fielding frantic texts. Her brother in nearby Sheepshead Bay had just watched his car float away. Friends in another area had escaped flooded homes. Shamoun, a dental hygienist, felt helpless.
Action plan: The next morning, Shamoun created a Facebook page, which she called Giving Back to Those Affected by Sandy. Her message was simple: Tell me your location and need, and I'll find someone to help you.
Results: That first day, 200 people posted on the page, which soon became a clearinghouse of information for storm victims and volunteers. An elderly woman stranded in the Rockaways in Queens was reunited with her family through the page. Another woman found her missing dog. By the end of the first week, 10 women were helping Shamoun operate the page, using a Twitter handle (@BKGIRLSGIVEBACK (opens in new tab)) to reach a wider audience.
Today: Sandy victims still use the page to get help. "We're far from over," Shamoun says.
STEFANIE GRAY
24, NEW YORK CITY
CAUSE: Reducing student loan debt
TWITTER: @SallieMaehem (opens in new tab)
AUDIENCE: 171,135-plus petition signatures
IMPACT: Sallie Mae changed its forbearance fee policy for struggling graduates.
Backstory: In May 2011, Stefanie Gray graduated from Hunter College with a master's degree in geography—and $130,000 in debt administered by Sallie Mae, the nation's largest private issuer of student loans. Eight months later, Gray still hadn't found a job, but she owed $700 a month (with 9.75 percent interest) toward her three 20-year loans. When Gray asked for an extension, Sallie Mae said she could temporarily suspend her payments—if she paid another $150 every three months, a $50-per-loan forbearance fee. "I panicked," recalls Gray. "I had no way to avoid defaulting."
Action plan: Gray started a petition on change.org (opens in new tab) in October 2011 urging Sallie Mae to drop forbearance fees. She started a Tumblr called Occupy Student Debt, featuring recent graduates holding signs with the value of their student debt, and she promoted her campaign on Twitter.
Results: After change.org (opens in new tab) sent her petition directly to its 20 million users, 20,000 people signed in one day—and the signatures kept coming. In January 2012, change.org (opens in new tab) brought Gray to Washington, D.C., where she dropped off her petition at Sallie Mae's office during a press conference while wearing a cap and gown. Within hours, Sallie Mae announced a policy change—it would still charge the forbearance fee but apply it to a lender's loan balance. "My campaign worked because I provided a face to an issue that's mostly about numbers," says Gray.
Today: Gray hopes Sallie Mae will drop the forbearance fee altogether but is focusing her efforts on looking for a job.
LISA LEE

28, SAN FRANCISCO

LYNN CHEN

36, LOS ANGELES
CAUSE: Eating-disorder prevention
TWITTER: Lynn: @mslynnchen (opens in new tab) and Lisa: @rrrlisarrr (opens in new tab)
TUMBLR: thickdumplingskin.com (opens in new tab)
AUDIENCE: 4,000 unique monthly users
IMPACT: Created an online community for Asian-Americans to discuss healthy body image
Backstory: When Lisa Lee was 17, she attended a weight-loss spa with her mother—an experience that led to a troubled relationship with food. Nine years later, she described the experience in Hyphen, a magazine aimed at Asian-Americans, and caught the attention of Lynn Chen, a 36-year-old actress. Lee's story resonated with Chen, who had struggled with eating disorders for her whole life. Like Lee, Chen grew up in an Asian-American community where topics like anorexia were off-limits.
Action plan: "Lynn and I wanted to create something that's ongoing. And we wanted to launch right away," says Lee. Over lunch in L.A., the women decided to build a website devoted to fostering positive body image within the Asian-American community. They launched Thick Dumpling Skin on Tumblr in February 2011, posting reader-submitted photos and essays, interviews, and their own thoughts on food and body image. To help build an audience, they promote the site on Twitter and Facebook—where Lee works as a diversity program manager.
Results: The site now attracts 4,000 unique visitors per month; many seek advice from the site's licensed psychologist, Dr. Michi Fu.
Today: Lee and Chen, who was named an ambassador for the National Eating Disorders Association, lecture about eating and body image issues. "We want to be a catalyst for women to treat themselves better," Lee says.
NUALA CABRAL
31, PHILADELPHIA
CAUSE: Addressing street harassment
TWITTER: @nualacabral (opens in new tab)
AUDIENCE: 54,158-plus people watched her video about harassment on YouTube
IMPACT: Galvanized an online conversation about women's rights
Backstory: During her 20s, Tufts University film graduate Nuala Cabral lived in several different cities and had a similar disturbing experience in each; she'd get bombarded with sexual comments from men when she walked down the street alone. Cabral says she felt powerless. "In a matter of seconds, you had to think, Am I in danger? Is anyone else around?"
Action plan: In 2009 she produced Walking Home, a short film about street harassment. The four-minute black-and-white video features women walking down a sidewalk as a faceless voice catcalls and taunts each one. A female narrator fires retorts such as "Sexy is not my name." Cabral uploaded the clip to YouTube and Vimeo, and posted it on Facebook.
Results: Within a few months, anti-street-harassment activists began sharing the video on their online networks--it's since been viewed more than 54,000 times. In 2011, Walking Home won the Speaking Out Award at the nonprofit Media That Matters Film Festival. And schools and community centers have hosted screenings of the film with discussions moderated by Cabral, who works full-time as manager of communications and media productions at the University Community Collaborative of Philadelphia, a youth leadership nonprofit at Temple University. "I'm trying to make street harassment taboo," she says.
Today: Cabral is a cofounder of FAAN (Fostering Activism and Alternatives Now) Mail, a media literacy and activism project focused on changing the way women of color are portrayed in the media.
HÉLÈNE CAMPBELL
22, OTTAWA, ONTARIO
CAUSE: Encouraging organ donation
TWITTER: @alungstory (opens in new tab)
AUDIENCE: 16,068 Twitter followers
IMPACT: Organ donor registries in Ontario increased by 500 percent in one day.
Backstory: After 20-year-old Hélène Campbell collapsed while hiking in October 2011, doctors diagnosed her with advanced idiopathic pulmonary fibrosis—a life-threatening lung disease. Her only chance of survival was a double lung transplant, but the odds of finding a donor were slim. Every three days, someone on the government transplant list in Ontario—Campbell's home province—dies while waiting for an organ.
Action plan: Shocked at the shortage of life-saving organs, Campbell used her story to raise awareness about the desperate need for donors. "It's a subject people don't like to think about," she says. Campbell decided to enlist fellow Canadian (and Twitter king) Justin Bieber, who at the time had 29 million followers, in her cause. With a friend, Campbell produced a short video of her sitting on a couch with oxygen tubes up her nose, urging viewers to ask Bieber, via Twitter, to promote the hashtag #BeAnOrganDonor. Campbell put the video online and tweeted about it every day.
Results: Five days after Campbell released her video, the Biebs came through and tweeted about her, linking to her site (alungstory.ca (opens in new tab)) and including #BeAnOrganDonor. And her plan worked: That week, more than 1,500 people registered to be organ donors—five times the typical weekly number. A few weeks later, Campbell was invited to appear on The Ellen DeGeneres Show via Skype; the day the episode aired, 720 Ontario residents registered to be donors. The typical daily number is 50. Less than two months later, Campbell got the good news she was waiting for: She had been matched with a lung donor. On April 6, she successfully underwent a double transplant at Toronto General Hospital. "When you're passionate about something, just go for it," she says. "No idea is crazy."
Today: Campbell is still recovering from surgery. But that hasn't stopped her from carrying on her crusade. She regularly gives speeches about organ donation and recently started a fund to help families of patients who need to relocate near transplant hospitals. Before her surgery, Campbell was saving money for college—she still hopes to attend and plans to focus on public speaking.
YOUR ONLINE-ACTIVIST TOOL KIT
1 To reach the widest audience, use multiple social media platforms and create a "home base" site—like a Tumblr—where you can give followers more information.
2 Build a following by engaging others on social media. "Unless you're a celebrity, the world won't come to you as soon as you're on Twitter," says Claire Diaz-Ortiz, Twitter's manager of social innovation. Ask people questions and respond to everyone.
3 Be as personal as you can about why you're committed to this cause. "Speak from the heart," says Twestival founder Amanda Rose. "People want to know that you're human."
4 Tweet at influencers (celebs, CEOs, etc.) linked to your cause; they're more likely to get involved. How to find them: Ask charities if they have a celeb spokesperson, or search hashtags for your issue and see who's tweeting about it.
5 On Twitter, be sure to create a hashtag for your cause. It will make you more searchable.
6 Be specific in your "ask"—whether you want people to retweet a link, donate money, or watch a video. "The simpler, the better," says Kim Shamoun of Giving Back to Those Affected by Sandy.
7 Keep people updated. "For example, tell supporters, 'We're $10,000 away from our goal. With that money, five more children can go to school,'" says Rose.
8 Be persistent. "The lifetime of an e-mail is no more than a week," says Robert Wolfe, a cofounder of the fundraising website crowdrise.com (opens in new tab). "The lifetime of your post on social media is a day at most."