"I Escaped Life as a Sex Slave"
One woman's journey through the dark netherworld of human trafficking.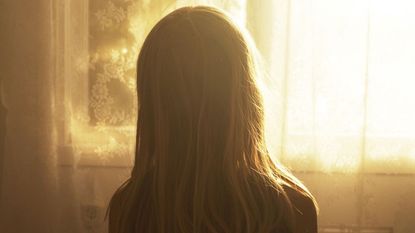 (Image credit: )
Sophie Hayes was 24 when she went to visit a male friend in Italy — a charming Web designer with a worldly air. She had been friends with him for years, having met him at a club in the British city of Leeds, where she lived and worked in human resources. She saw potential for romance, but instead, he seized her passport, beat her up, and threatened her life and the lives of her twin teen brothers. Then he forced her to help him pay a debt — by selling her body on the streets. Now 31 and living in London, Hayes describes her unthinkable experience in her memoir, Trafficked. To protect herself, she uses a pseudonym and an image of another woman's face.
MARIE CLAIRE: Why did you feel you couldn't run away?
SOPHIE HAYES: Psychological fear is so powerful — it's far more paralyzing than being physically kept. He terrorized me: He strangled me to the point where I almost passed out; he put a gun inside of me. Once he made me choose whether to be attacked with a stick or a knife. He took me to a lake and said if I did anything stupid, that's where I would end up. He was so unpredictable, I never knew what would spark his rage. If I cooked his spaghetti wrong, I could get a beating.
MC: What was it like that first night on the streets?
SH: It was so far removed from my normal life — it was almost like it was happening to someone else. The first time, I was in tears, shaking like crazy. The guy didn't care. There were 10 men that first night, then about 25 a night. The most was 34. I didn't confide in anyone because I didn't know who to trust — I had been told that some of the men would be sent to test me.
MC: How did you escape?
SH: After six months, I was so sick and exhausted, I felt like I physically could not have sex anymore. It felt like someone was putting a burning hot poker inside of me. I stopped eating as well — food was the one thing I could control. One night I collapsed and woke up in a hospital bed. I'm not sure how I got there. I called my parents, and they came and got me.
MC: Did the guy get jailed for human trafficking?
SH: No. I thought he would send someone to kill me if I gave evidence against him. Also, we need better global laws — if a crime occurs in a different country, it's complex and often difficult to prosecute. But he was eventually imprisoned for drugs in Italy, and then for an attempted shooting in England, then was deported to Albania.
MC: What are you doing now?
SH: I've started the Sophie Hayes Foundation to raise awareness about human trafficking. People think it only happens to someone who is poor, someone who had a bad upbringing. It can happen to anyone. And the perpetrator is often someone you love and trust, not a stranger. @sophiehayesfndn
Abigail Pesta is an award-winning investigative journalist who writes for major publications around the world. She is the author of The Girls: An All-American Town, a Predatory Doctor, and the Untold Story of the Gymnasts Who Brought Him Down.