Give Bright Dye a Try
Lindsay Leff experiments with adding shocking color to her locks - the low commitment way.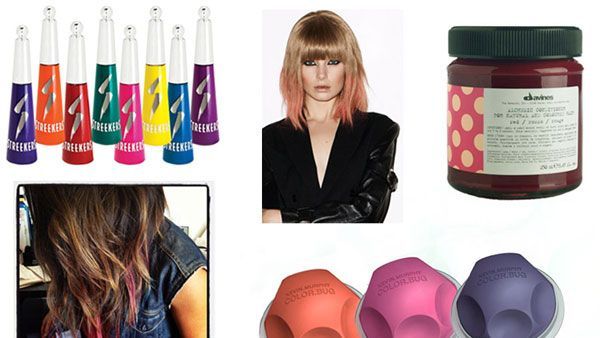 (Image credit: Archives)
Ever since Lauren Conrad debuted her candy-colored, tie-dyed locks a few months ago, I've been aching to try the trend. But although I work in the beauty industry, hair that channels The Hunger Games' Effie Trinket just doesn't seem appropriate for everyday wear.
That was, until I came across temporary hair dyes in fun shades like pink, purple, orange, and blue. It was as if someone had answered my prayers. These three options are perfect for low-commitment hair color experimentation.
Possibly the simplest way to brighten up strands, Streekers ($12), come in eight electric shades, and have easy-to-use soft tip wands for foolproof application. Color bonds to hair, and can be brushed out without flaking off. To remove, just shampoo.
Davines Alchemic Red Conditioner ($28) not only hydrates and boosts the color you already have, but when applied to blonde or dirty brown hair, it leaves behind a shock of bold pink. Originally meant to enhance shine and color for redheads, vibrant shades of pink (intensity varies based on your hair color) last for three to four washes.
For super-pigmented color, rub Kevin.Murphy Color.Bug ($20) onto damp (light or dark) hair. Safe for color-treated and natural hair, you choose whether to add just a few streaks or go for the drama with two-tone ends. For best results, the brand recommends prepping hair with a styling product.
Lindsay Leff is a beauty industry veteran who created Kiss and Wear to showcase her favorite products, dissect celebrity beauty looks, and teach others how to live with style.