What High Porosity Hair Is (And How to Care for It)
High porosity doesn't mean high maintenance.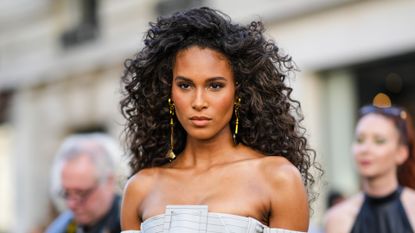 (Image credit: Edward Berthelot/Getty Images)
Marie Claire Newsletter
Celebrity news, beauty, fashion advice, and fascinating features, delivered straight to your inbox!
Thank you for signing up to Marie Claire. You will receive a verification email shortly.
There was a problem. Please refresh the page and try again.
Ever wonder why certain hair products—like shampoos and conditioners, leave-ins, or hair masks—do wonders for your friends with similar curl patterns, but leave your hair in a frizzy heap? Or why products that seem to do wonders for every user on TikTok render your 'do greasy or cause unprecedented breakage? While many have been led to believe that hair thickness and type are the only characteristics to bear in mind when shopping for haircare, there is, in fact, another important factor that's often overlooked: Hair porosity, of the ability of hair to retain and absorb moisture. Low porosity hair struggles to maintain moisture, while high porosity hair absorbs it like a sponge.
"To have high-porosity hair means that the cuticle scales are raised due to over processing, damaged by chemical services like color, perms, relaxers, or rough manipulation from heat and other hair care tools," Alicia Bailey, a licensed master cosmetologist and the CEO & Global Hair Education Director of Iman Yvonne Beauty, explains. "The hair will absorb color, hair products, and water quickly, but will have trouble holding onto the color or moisture due to the cuticle layer being open. High porosity hair appears frizzy, feels dry, is usually fragile and will break fairly easily."
Therefore, having high porosity hair means hydrating strands, doing damage control, and ameliorating frizz and breakage. Just as she detailed the best practices and products for low porosity hair, Bailey took the time to break down everything there is to know about high porosity locks, from how to craft an ideal haircare routine to how to shop for the best products.
Testing Hair Porosity
Because hair porosity isn't visible to the naked eye and can't necessarily be felt through the tips of your fingers, it can be difficult to understand whether you fall on the low or high end of the spectrum. But luckily, there's a tried-and-true test that can be done in minutes to test the porosity level of your hair.
First, you'll need to wash your hair thoroughly to ensure there's no sweat, product, or buildup caked onto your strands. Then, brush your hair through with a clean brush, and take a strand of hair that comes out in the brush. Drop it into a clear glass of water.
After a few minutes of allowing the hair to rest in the water, take a look. If the strand is floating, you have low porosity hair. If the strand is sinking, you have high porosity hair. And if the strand is somewhere in the middle of the water, you have medium to normal porosity hair.
Caring for High Porosity Hair
Whereas low porosity hair needs lightweight products that won't cause buildups, Bailey explains that for high porosity hair, "It is best to use products that pack a punch with moisture." In that vein, she advises, "I always use a leave-in conditioner on the hair as a layer prior to applying any styling products on the hair."
Other maintenance of this hair type revolves around combatting dryness and ensuing breakage. Bailey says, "I encourage regular cuts and trims, using a moisturizing and reparative shampoo, followed by a moisturizing conditioner."
Because of this emphasis on moisture, those with high porosity hair should also avoid products with harsh ingredients. Bailey suggest steering clear of haircare formulas with alcohol and sulfates, and recommends using clarifying shampoos in great moderation, if at all.
Meet the Expert
Alicia Bailey is a licensed master cosmetologist and the CEO and Global Hair Education Director at Iman Yvonne Beauty with over 30 years of experience. She is also an author, life coach, and public speaker, and has owned salons such as Flawless Sessions Hair Salon in Georgia and Flawless Unisex Hair Salon in Hampton, Virginia. She has also worked as an educator for McBride Research Laboratories since 1999, and has worked with a number of women's magazines to promulgate education about black haircare.
Celebrity news, beauty, fashion advice, and fascinating features, delivered straight to your inbox!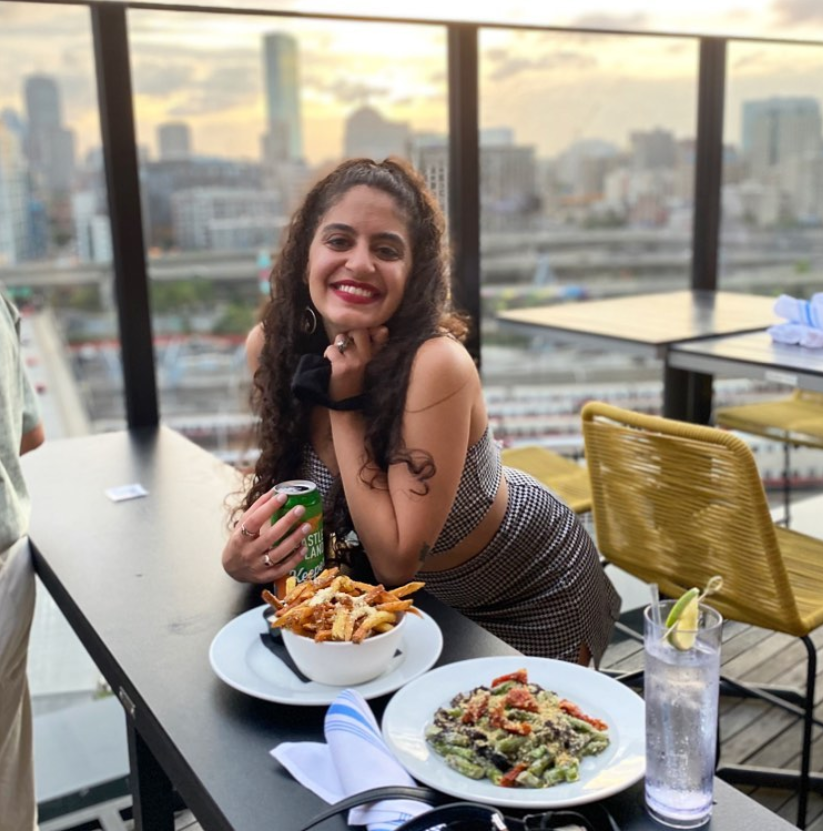 Gabrielle Ulubay is an E-Commerce Writer at Marie Claire and writes about all things beauty, sexual wellness, and fashion. She's also written about sex, gender, and politics for publications like The New York Times, Bustle, and HuffPost Personal since 2018. She has worked extensively in the e-commerce and sales spaces since 2020, including two years at Drizly, where she developed an expertise in finding the best, highest quality goods and experiences money can buy. As a film school graduate, she loves all things media and can be found making art when she's not busy writing.