The Best Investment Bags of Spring 2023
Worth the splurge.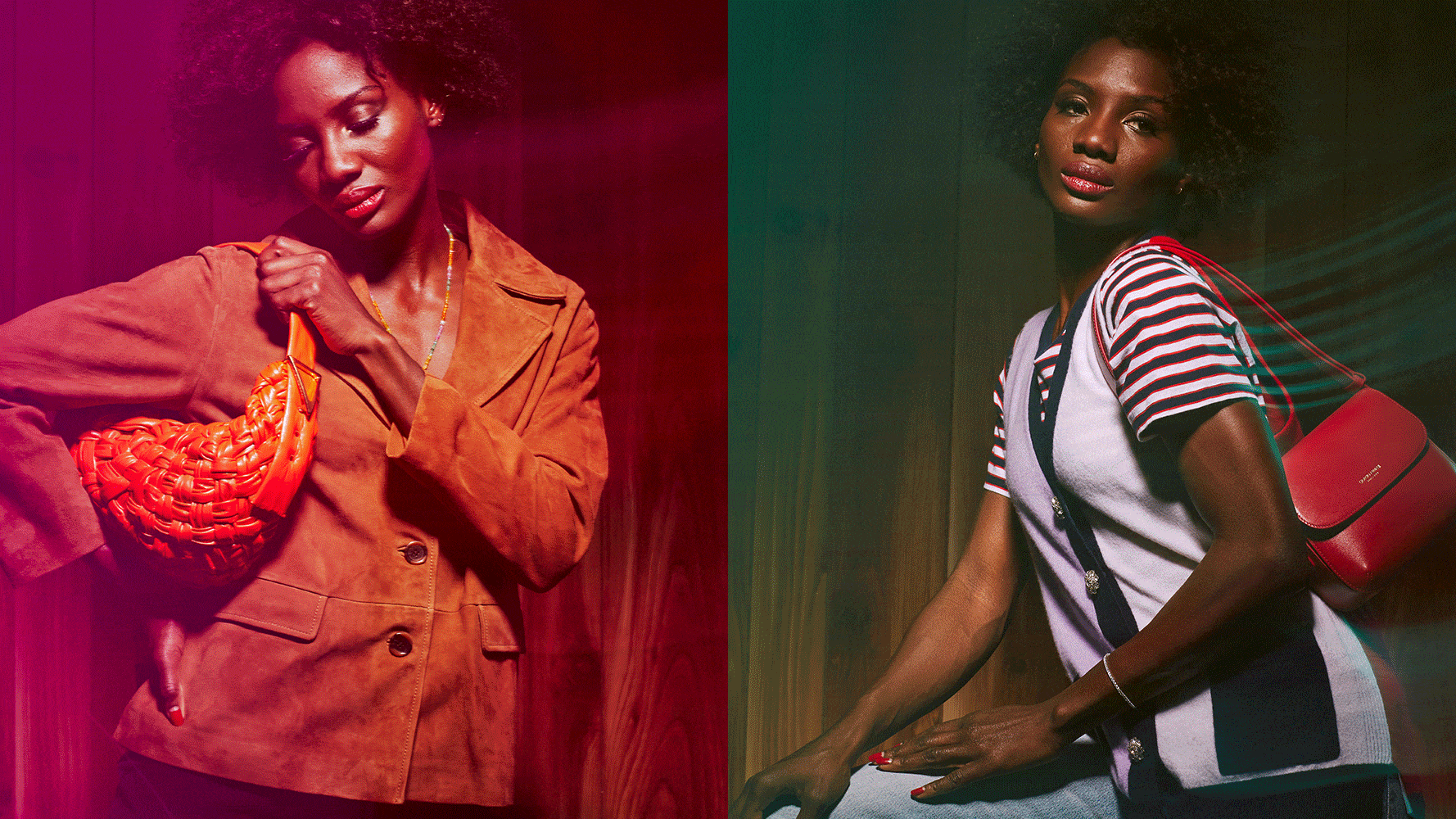 (Image credit: Tyler Joe)
A great bag has the ability to elevate any look, even when you're in loungewear or on your way to the grocery store. If you take care of a classic designer bag, your efforts will pay off—you may even end up passing along your beloved Chanel to the next generation—which makes it worth the splurge. But figuring out which bag to invest in can feel overwhelming, especially when there are so many of-the-moment designer bags available in addition to the classics. So, this season, we're bringing you a 2020 edition of Best In Class: Handbags. With so many factors to consider (fabric, style, function. size, price range—I could go on), we've weighed all the options to make sure that this list has something for everyone. The crème de la crème of 2020's bags include work-friendly totes (Louis Vuitton), structured flag bags (Dior), and classics with a twist, like a leather-free Fendi baguette and a pink Chanel with a top handle. You've been dreaming of a bag that'll not only elevate your look on a daily basis, but last for a lifetime—and your dream tote, purse, shoulder bag, flap bag, or crossbody is on this list.
1/10
Longchamp Roseau Top Handle Bag
MOST SPIRITED
Looking for that pop of color to brighten up your spring wardrobe? This Longchamp mini bag is perfect for you. Rock this tiny top handle bag with an all-white outfit for dinner on the beach, or use it to give your basic T-shirt and jeans that extra oomph. The fun fuchsia shade will be sure to turn heads and spice up your closet.
2/10
Fendi Baguette Bag
MOST OUTSPOKEN
Fendi's signature baguette bag has garnered a cult following over the years. A favorite among It girls, the baguette bag is a worthwhile investment, and this season, Fendi is giving us a more subdued take on the logo mania trend. The iconic Fendi logo is still printed all over the bag, but the interlaced fabric makes it less noticeable. The fabric is light and easy for the sweltering heat of summer, and it's completely leather-free.
3/10
Loewe Heel Knots Bag Soft White
LIFE OF THE PARTY
We aren't calling this Loewe bag the "life of the party" for nothing. In its cool half-moon shape with adjustable straps, this Loewe bag is ready to transform your outfit. Wear it cross body for an easy effortless look, or adjust the straps and rock it as a belt bag. You're essentially getting two bags in one!
4/10
Kate Spade Remedy Small Top-Handle Bag
BIGGEST FLIRT
The sweetest little bag that's perfect for date night. The top handle is the perfect size for holding all of your date essentials (lipgloss, credit card, keys, gum, etc.) The ladylike exterior is super girly and will be the perfect finishing touch for your look.
5/10
Chanel Small Flap Bag with Top Handle
BEST DRESSED
You can't beat a classic Chanel, and a flap bag in a bright color will never go out of style. Chanel put a spin on the classic flap by adding a top handle, so you can hold this bag by the handle or wear it cross body—whatever you feel like that day. No matter how you style this bag, one thing will remain constant: How chic you look wearing it.
6/10
Bottega Veneta Banana Shoulder Bag
MOST DARING
This season, countless designers incorporated this bright color into their S/S20 collections. Orange is, quite simply, the hue to have. While this baby might be "Most Daring," it's also super wearable: The hobo shape and thick woven leather has a casual feel, making it great for everyday wear. Above all, the color makes it perfect for spring. Pair it with denim, a white linen dress, or a spring trench. The options are truly endless with this style and color.
7/10
Dior Gray Stone 30 Montaigne Ultramatte Grain Calfskin Flap Bag
MOST LIKELY TO SUCCEED
For all my boss ladies out there: This bag means business. The structure is ladylike and chic, and perfect for pairing with a suit or a leather pencil skirt. Basically, what I'm saying is that this bag belongs in the boardroom.
8/10
The Row Slouchy Banana Leather Shoulder Bag
MOST UNIQUE
Traveling can be hectic, especially when you're trekking from one place to another. With this bag, The Row ensures you don't forgo fashion for function—this is the perfect hands-free travel bag for your next trip. The adjustable shoulder straps ensure that the bag will sit comfortably on your body for the perfect no-fuss look.
9/10
GIORGIO ARMANI Small La Prima bag In Palmellato Leather
MOST DEPENDABLE
You can't go wrong with this Armani bag. It's okay if you don't want your bag to take center stage, and if you tend to dress a little louder, this Armani bag is the perfect complement to your avant-garde look. The shape is classic and the color is luxe, and you'll be able to depend on this bag to complete any look.
10/10
Louis Vuitton Carry It Monogram Tote
MVP
If you're bored of business casual and ready to spice up your work wardrobe, this is the bag for you. The name speaks for itself: Louis Vuitton's "Carry It" bag will be your wardrobe's MVP this season.

•••
A version of this story appears in the March 2020 issue of Marie Claire.
Celebrity news, beauty, fashion advice, and fascinating features, delivered straight to your inbox!
Shelby Comroe is the Credits Editor and Fashion Assistant at Marie Claire covering all things fashion and giving credit where credit is due. Check her out @shelbycomroe on Instagram if buying designer handbags is your idea of a retirement plan!