The 10 Best Crossbody Bags for Travel in 2023
Every adventure seeker needs one.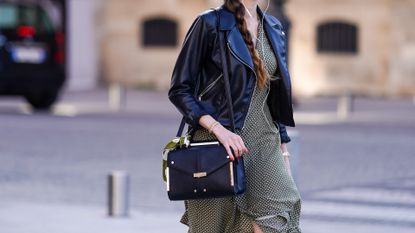 (Image credit: Edward Berthelot/Getty Images)
For adventure seekers, the right luggage sets and weekender bags can make or break a trip. We'd argue that picking the right crossbody travel bag or purse to use in your day-to-day is just as crucial. Pick a bag too small and you'll be left holding water bottles and guide maps in your hand (annoying). Pick a bag too large and it'll be too cumbersome to use.
If you're not the backpack type, you'll want to look for other travel bag alternatives—and that's where these travel-ready crossbody styles come in. From typical crossbody bags to leather totes with crossbody straps, these bags combine function with style to serve as the perfect addition to your next getaway. They're just small enough to carry hassle-free, but are designed to hold all of your must-haves without a fuss—some even boast anti-theft features.
Best Crossbody Bags for Travel
Brooke Knappenberger is the Editorial Fellow at Marie Claire, where she writes across the board from fashion and beauty to books and celebrities. As a pop culture junkie, Brooke obsessively consumes and writes about the latest movie releases, streaming TV shows, and celebrity scandals. She has over three years of experience writing on fashion, beauty, and entertainment and her work has appeared on Looper, NickiSwift, The Sun US, and Vox Magazine of Columbia, Missouri. Brooke obtained her Bachelor's Degree in Journalism from the University of Missouri's School of Journalism with an emphasis on Magazine Editing and has a minor in Textile and Apparel Management.