Editors handpick every product that we feature. We may earn commission from the links on this page.
8 Cell Phone Purses You Won't Believe You Lived Without
Allow me to introduce you to your new favorite accessory.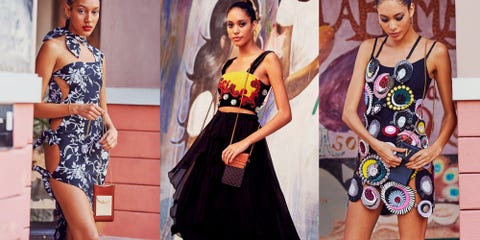 Forget mini bags—the new must-have accessory is actually functional. Pack light with a slim, sleek, long-strap purse designed to hold the most essential accessory: your phone. Introducing the cell phone carrying case. Fashion blogger Jessica Wang explains the appeal: "There's nothing more liberating than carrying a small, lightweight cross-body bag. I love that it can be hands-free when I'm running errands. There's not much you need these days besides your cell phone, ID, and a credit card, and most of these are already accessible on your phone."
Cell phone carrying cases are for both the woman on the move and the girl about town, fitting almost exclusively your phone, keys and a couple of cards. They're "statement-making pieces that you can find in various textures, colors, and prints, adorned with chains of all sizes, [and] will accentuate any outfit," says Wang. It's time to shed the dead weight of an overstuffed tote. We're all about easy, breezy, and light this season.

This content is created and maintained by a third party, and imported onto this page to help users provide their email addresses. You may be able to find more information about this and similar content at piano.io