How Can Mentorship Impact Sustainability in Fashion?
Now more than ever, it's critical to open up the conversation around sustainability between generations.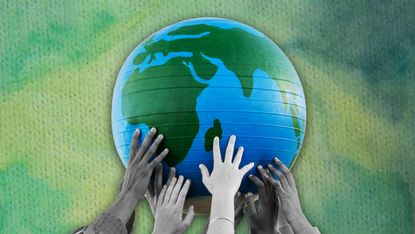 (Image credit: Future)
Climate activist Saad Amer asks: "If fashion is about expression, what does it mean when our clothes are polluting rivers, deforesting forests, ruining the atmosphere, emitting carbon, and being made by women of color enslaved abroad?"
It means we have a lot more work to do. And we're going to need everyone to pitch in. Fashion accounts for up to 10 percent of global carbon dioxide output and a fifth of the 300 million tons of plastic produced globally each year, per Bloomberg. Could mentorship provide the solution?
Educating Both the Consumer and Corporation
For the younger generation of consumers, sustainability is at the forefront of their purchasing decisions. According to a study by retail decision platform First Insight, a vast majority (62 percent) of Gen Z shoppers prefer to buy from sustainable brands, and they are the most willing of any generation to spend more for sustainable items.
So, yes, shoppers have already shifted their mindset around sustainability—but has the old guard? Says climate activist Saad Amer: "Young people, consumers, even more traditional luxury consumers, are looking towards fashion companies and saying, 'Hey, I want a better option. I want to dress well. I want to look cute, but I'm not trying to destroy the planet. What do I do? Where do I go?'" With consumers already eco-conscious, it's up to corporations to follow through on their customers' demands for sustainable practices.
It makes good political sense, cultural sense, and business sense. "I also tell companies a lot that whether you want to change or not, you have to because the reality of the situation is climate change is occurring," says Amer. With legislation such as the Fashioning Accountability and Building Real Institutional Change (FABRIC) Act, which promotes new workplace protections, and the Fashion Act, a law that would enforce more transparency and supply chain responsibility, already in the works, corporations will have to adapt if they want to be able to compete in the growing eco-friendly market.
Opening the Conversation Between Generations
Young people may have gotten on board sooner, but they're not the only game changers here. For sustainability to thrive, the conversation needs to be open between generations. "When we are talking about mentorship, I think that it's so essential to have intergenerational dialogues because I think that there's so much wisdom that we stand to gain from listening to older generations," explains Amer. What may be even more important, however, is for the next generation of fashion professionals to be part of the decision-making process, too.
At Fashion Institute of Technology in NYC, mentorship between scientists and students is a key part of creating new sustainable practices. "We've started a whole new area that we call biodesign, where you have the scientists and the designers," explains FIT President, Dr. Joyce Brown. "For the most part, what they're doing is they're developing new and natural kinds of textiles."
With this new generation so environmentally-minded, Dr. Brown says it's vital to have these consumers in the room, and it's something she's working on at FIT. "I keep saying you shouldn't make any decisions anywhere without a 20-something in the room because I really do think the thought process is different, the recognition, the awareness." Amer shares a similar sentiment, adding that he believes that the younger generation has "tenacity" and is unwilling to compromise on what they want. "We need that in this current moment when so many of our systems are reliant explicitly on these systems of extraction and this desire to profit at all costs," he says.
Calling for Action
As mentors with stakes in the fashion industry themselves, both Amer and Dr. Brown agree on the importance of encouraging others to take actionable steps. "I think for the average citizen, the biggest thing that we can all do is vote," says Amer. Although we may not consider voting to be related to fashion, Amer points out that our elections can fundamentally shift our policy priorities. Take, for example, the Inflation Reduction Act, which invested a landmark $369 billion towards climate conservation and environmental justice solutions. But action's path isn't only toward the polls—inviting the conversation in our community can make an impact, too. "It happens at the polls, it happens at the cash register," he says. "It happens everywhere we go, and we always have the ability to make that change."
While Dr. Brown agrees on the importance of voting, she also believes that lifestyle changes can make the biggest difference in creating change. She explains: "What we really are talking about here is a change in culture, a change in behavior, a change in attitude that ends up redounding to a lifestyle. So it's a number of small actions and beliefs."
Despite the massive undertaking, Dr. Brown sees a better future in fashion. "What gives me hope and optimism are the students and the young people that live with that muse that sits right on their shoulder and doesn't let them forget what their mission is and what their purpose is," she says. "I think the hope lies really in young people who have talent and creativity and belief, and they're only bound by their own imagination."
Celebrity news, beauty, fashion advice, and fascinating features, delivered straight to your inbox!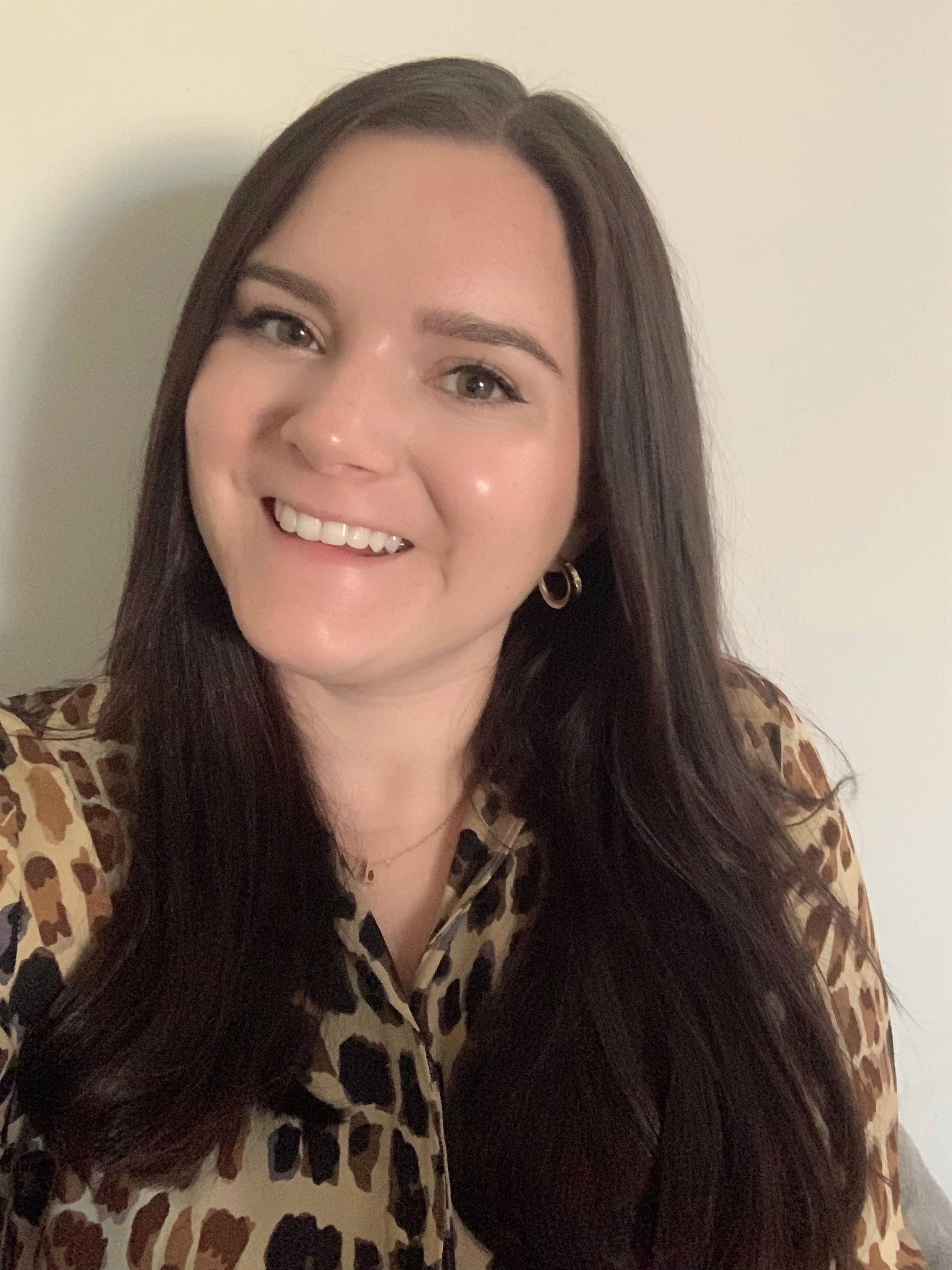 Associate Commerce Editor
Brooke Knappenberger is the Associate Commerce Editor at Marie Claire, where she writes across the board from fashion and beauty to books and celebrities. As a pop culture junkie, Brooke obsessively consumes and writes about the latest movie releases, streaming TV shows, and celebrity scandals. She has over three years of experience writing on fashion, beauty, and entertainment and her work has appeared on Looper, NickiSwift, The Sun US, and Vox Magazine of Columbia, Missouri. Brooke obtained her Bachelor's Degree in Journalism from the University of Missouri's School of Journalism with an emphasis on Magazine Editing and has a minor in Textile and Apparel Management.