Travel Diary: Venice, Italy and a Gucci Premiere With Blake Lively
What better place to unveil Gucci's latest creation, Premiere, a gorgeous new fragrance inspired by their couture collection, old Hollywood and one hell of a dress—than at the Venice Film Festival. MC's Executive Beauty Editor Erin Fla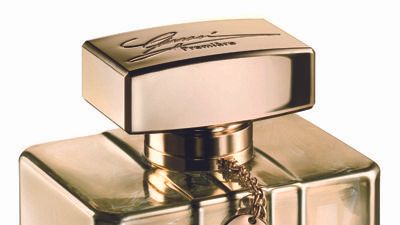 (Image credit: Archives)
What better place to unveil Gucci's latest creation, Premiere, a gorgeous new fragrance inspired by their couture collection, old Hollywood and one hell of a dress—than at the Venice Film Festival. MC's Executive Beauty Editor Erin Flaherty hopped on a plane (and then a boat) to get there.
"Water, water everywhere," I singsong to myself as I gingerly step into a bobbing taxi-slash-boat whilst wearing a pair of five-inch heels. Suddenly we're speeding across the teal Adriatic Sea (wind destroying my blowout btw), and when we slow to navigate the narrow, ancient canals of The Floating City, it's apparent we've arrived in Venice.
While I found myself in similar territory last spring for the Flora Garden launch, this time my old chums at Gucci have really outdone themselves. Venezia, a world heritage site, is truly stunning. Between the shimmering lagoons, historic palazzos, handsome gondoliers, and scrumptious Bellinis and gelato at every turn, I think I could really get used to the place.
To get a sense of the decadent glamour that is a red carpet moment, Gucci has arranged for us to attend a real-life movie premiere at the Venice Film Festival, which I can tell is in full swing because I begin to spy celebs at every cobblestone alleyway. Oh, hello Philip Seymour Hoffman! Fancy meeting you here Joaquin Phoenix.
At the premiere, we stand on the sidelines as we witness a star being born in Olga Kurylenko, the insanely gorgeous lead actress in director Terrence Malick's much-anticipated new film To the Wonder. The paparazzi, who were invented in Italy, natch, go nuts, but the snaps go oddly silent as I make my own way into the palatial theater. Humph. Whatev's! After the film, we nightcap with plenty of vino at the world famous Harry's Bar, a cozy little waterfront joint that Truman Capote and Peggy Guggenheim used to adore.
The next day, after a frenzied afternoon of sightseeing, shopping at the Gucci boutique and marathon pasta eating, I slip into a snazzy little something and find myself at the legendary Cipriani for the er, premiere of Premiere. I've already been informed that Gucci's latest fragrance is something really special and unique because it's been inspired by the most special and unique sort of fashion that exists in the world: couture. The Gucci Premiere Couture Collection fashion line sprung up when Creative Director Frida Giannini began crafting one-of-a-kind pieces for A-listers like Salma Hayek and Kate Beckinsale to wear on the red carpet, because after all, wouldn't you just die if some other starlet showed up wearing the same frock? And because you're never fully dressed without a signature scent, Premiere — in fragrance form — was a natural evolution.
After stepping into an exposed brick screening room I quaff a glass of champers or three and scarf down about 500 million assorted canapés, then find myself marveling at an exquisite creature: a shimmering, platinum floor-length evening gown hung on a mannequin so slender I instantly regret eating all those snacks. The low-backed couture piece is truly a work of art. I'm told it took more than 1,000 hours for couturiers to craft it, and it's covered in over 300,000 different sized sequins and 1000-plus Swarovski crystals that shine so brightly I briefly wonder where I've stashed my sunglasses. Then on the big screen is Blake Lively, radiant in that very dress, in the ad campaign for the fragrance shot in Hollywood (watch it here.)Next, comes the scent unveiling. The packaging? Sleek and chic. The seemingly solid gold bottle is rendered transparent when you hold it up to light, and its design seems to mirror the exquisite silhouette of the aforementioned couture gown. The scent? Heaven. It's a sparkling blend of bergamot, orange blossom, oodles of white flowers and grounded in the brand's trademark leather notes. Needless to say, I immediately douse myself in the stuff.
After the show, we take our seats for a banquet dinner with Frida, and just as I try to decide between the eggplant pate and lobster carpaccio, who should glide into the front door but the "Gossip Girl" and Savages star herself, Miss Lively, looking ridiculously amazeballs in a burgundy paillette-studded mini dress, followed by a fairly fabulous entourage of boyf Ryan Reynolds and apparently, her new bestie Salma Hayek. Glamorousity ensues! Later, I corner Blake and ask her to reminisce on her first scent memories. She pauses, considers, then a sweet grin spreads across her pretty face. "You know, my favorite scent was always Main Street at Disneyland, where they have these vents that pump out the scent of bread from the bakery," she laughed. "I wish they could make that a fragrance." And now she's strutting her stuff as the face of Gucci Premiere? I'd say she's come a long way, baby.
Marie Claire email subscribers get intel on fashion and beauty trends, hot-off-the-press celebrity news, and more. Sign up here.
Erin Flaherty is a beauty journalist and consultant who has contributed to numerous publications including the Wall Street Journal and Domino, among many others. She is a board member of the Women's Global Empowerment Fund and especially passionate about worldwide beauty anthropology and women's issues. She lives in Woodstock, NY with her husband and dog.