Going Green Never Looked So Chic
Find out how Mimi New York creates a sustainable, eco-chic couture line with no waste just in time for Fashion Week. Check out MarieClaire.com for more news.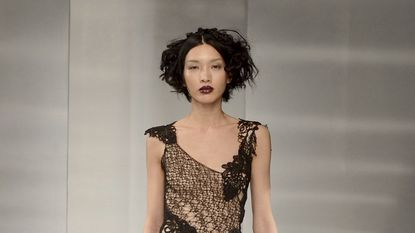 (Image credit: Archives)
Photo courtesy of Udor Photography
Mimi Prober, the designer behind fashion line Mimi New York, sources all of her materials (save for the tulle underdresses) from the 18th, 19th, and early 20th centuries. "I really have a love for antique textiles and fragments and the story behind them," Prober says. "My number one passion is bringing these lost and forgotten pieces back."
Usually, in order to make these types of custom-crafted gowns (which take hundreds of hours to hand sew), yards and yards of fabric are used. But Prober recycles all of her old pieces into something new to keep her line unique and sustainable. She even employs the use of eco-dying bundling methods, in which dried flowers, leaves, and other natural materials create patterns on the garment. Talk about eco-chic.
Each Mimi New York piece is one-of-a-kind. Go to miminewyork.com for more information.