The 10 Best Nonstick Cookware Sets
The nonstick pans, pots, and skillets that make cooking easy.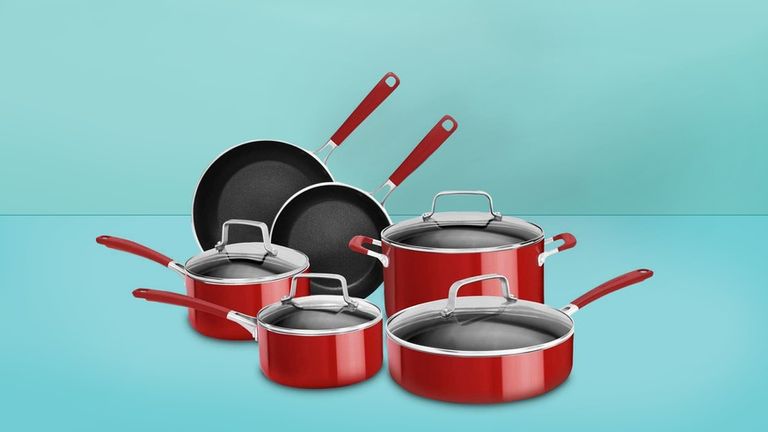 (Image credit: Amazon)
By Nicole Papantoniou, Good Housekeeping Institute , Betty Gold, Good Housekeeping Institute published
Having at least one nonstick pan is essential in every cook's kitchen, from the most professional to the very beginners. It's almost impossible to make eggs without one, they make pan searing fish a lot easier, and they keep pancakes from tearing apart in the pan. Our favorite nonstick pans were the ones that could do it all, from cooking an egg with no oil, to searing a steak and being able to pop it in the dishwasher after. Below are our favorite nonstick pans, including top-tested picks, editor favorites, and new releases with innovative features that make cooking easy.
Nicole runs the Good Housekeeping Kitchen Appliances Lab where she oversees the content and testing related to kitchen and cooking appliances, tools, and gear; she's an experienced product tester and developer, as well as recipe creator, trained in classic culinary arts and culinary nutrition. She has worked in test kitchens for small kitchen appliance brands and national magazines, including Family Circle and Ladies' Home Journal. Nicole loves to cook and eat, and won't stop talking about food or kitchen appliances if you prompt her. When she's not doing something related to food, she enjoys spinning, yoga, and lying on the beach—with an insulated tumbler of wine in hand.