Power Pick: Ninja CREAMi Breeze 7-in-1 Ice Cream Maker
A sweet tooth's heaven.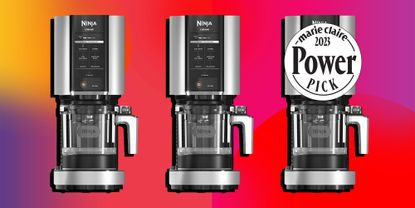 (Image credit: Future)
Marie Claire Newsletter
Celebrity news, beauty, fashion advice, and fascinating features, delivered straight to your inbox!
Thank you for signing up to Marie Claire. You will receive a verification email shortly.
There was a problem. Please refresh the page and try again.
Welcome to Power Picks, a monthly series on the things that help us navigate our lives, step into our personal power, or simply get us through our day-to-day. Our hope is that by sharing what makes us feel great, we can help you feel great, too.
If I could only eat one food for the rest of my life, I'd pick ice cream—no hesitation, not a doubt in my mind. I like to consider myself an expert in the field: I'm confident that the best supermarket ice cream is Alden's Organic, and I've tried quite literally every ice cream in New York City (Emack & Bolio's and Anita Gelato, you have my heart). I taste test like it's an Olympic sport, know what flavor combinations will be a win, and have very firm beliefs on the appropriateness of sprinkles. As a result, it was only natural that I had to educate myself on the latest TikTok sensation: The Ninja CREAMi Breeze 7-in-1 Ice Cream Maker.
This kitchen gadget was taking over my For You Page. I was seeing people make every flavor under the sun (mint chocolate chip, cookies & cream, chocolate chunk); there were high protein renditions that used Fairlife protein shakes (40 grams of protein per pint, people); and there were one-ingredient sorbets. It was all-consuming, and as a self-proclaimed ice cream connoisseur, I had to have it. After all, how could I call myself an ice cream expert without my own ice cream machine?
Fast forward through eight highly anticipated days of ground shipping, and the device I now consider my most prized possession landed on my doorstep. The instruction booklet, while probably very useful, was the least of my concerns. I had approximately 50 recipes saved, just did a huge $100 haul at the supermarket for ice cream supplies, and was anxious to get started. The caveat: My concoctions had to freeze for 24 hours before I could taste 'em. In one jar, I dumped a can of peaches—easy, peasy. In the other? I got creative. I used a protein smoothie, peanut butter, jelly, vanilla, pudding mix—it was an "everything-but-the-kitchen-sink" type of deal.
Cut to the next evening, and I locked and loaded my soon-to-be-ice-cream into the Ninja CREAMi. The machine is genuinely dummy proof—I locked in the jar and pressed the "sorbet" button for my peaches and the "ice cream" button for my peanut butter situation. The Ninja is jarringly loud—I genuinely thought it was going to explode on my countertop. But with two spins, it completely transformed what was once a rock hard brick of ingredients spanning simple to chaotic into the creamiest, most delicious texture I've ever tasted.
As a professional ice cream taster, I rate the machine the following:
Taste: 10/10. I know the machine doesn't add any ingredients that I do not add in myself (homemade!), however, I swear by the ice cream gods that the CREAMi made a seemingly mismatched concoction (which did not abide by measuring spoons) taste gourmet, perfectly sweet, and complex.
Texture: 8/10. I knocked two points off because the texture is a learning curve. It can get a little powdery, which is unnerving, but after adding some extra liquid and learning to massage the ice cream with a spoon, everything congeals into a dreamy, creamy situation.
Temperature: 10/10. My biggest ice cream pet peeve is when it's not cold enough. I want to enjoy every bite without fear that if I don't consume the entirety of my portion in five seconds it will transform into a pool of liquid. The CREAMi has somehow managed to identify the ideal temperature required for the perfect gelato, ice cream, and sorbet.
Technicalities aside, the customizability is enough to make any ice cream lover's dream come true. Coffee Oreo is my favorite flavor in existence, but I can only find it at one niche store in my small hometown. Now? I can make a coffee base and mix in the perfect number of Oreo crumbles. I have the ability to make vanilla animal cracker ice cream. Heck, I can even add a peanut butter swirl if I'm feeling it. The ice cream world is my oyster.
This machine has become my hobby, my party trick, and my built-in homemade dessert (which is great considering I can't bake to save my life). It truly sparks joy and has made me the director of my ice cream journey. Some nights, I'll whip up a healthy fruit option, and others I'll make a full-on indulgent double dark chocolate scoop. Regardless, it's now an integral part of my daily routine and one I cannot imagine my dessert landscape without.
Celebrity news, beauty, fashion advice, and fascinating features, delivered straight to your inbox!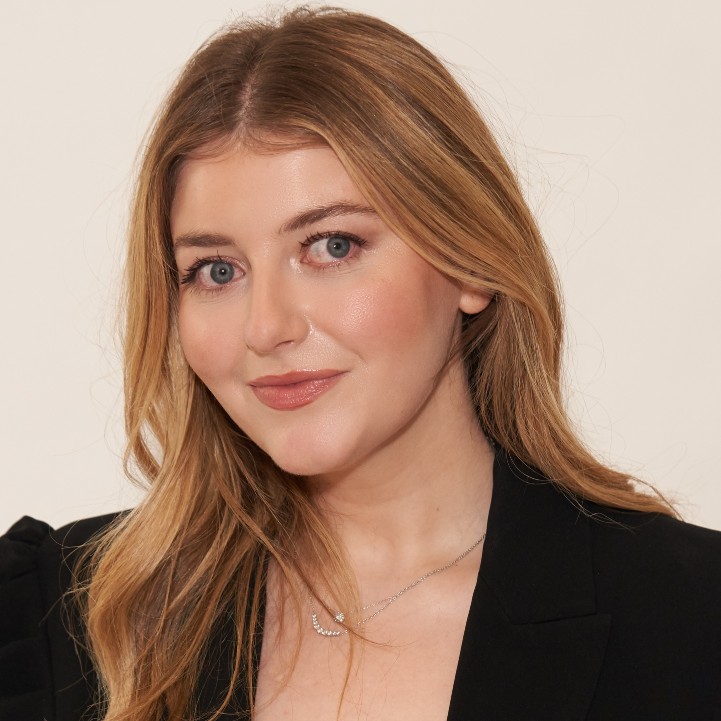 Samantha Holender is the Beauty Editor at Marie Claire, where she reports on the best new launches, dives into the science behind skincare, and keeps up with the latest trends in the beauty space. She has previously written for Us Weekly, Popsugar, Makeup.com, Skincare.com, and Philadelphia Wedding. Follow her on Instagram @samholender.