Love Wine But Hate Committing To A Whole Bottle? Check Out This High-End, Single-Serve Wine Brand
Finally, a single-serve option that doesn't look (or taste) like a juice box.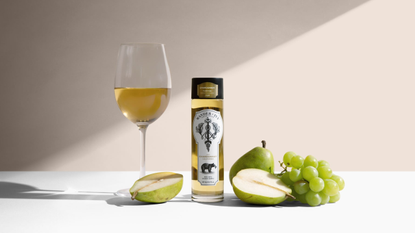 (Image credit: Wander + Ivy)
This article was created in partnership with Wander + Ivy. Editors hand-pick every product that we feature; when you purchase through links on our site, we earn an affiliate commission.
There are countless advantages to living alone: Privacy, the ability to decorate however you want, free reign over the kitchen, and more quiet time to recharge and prepare for social outings. But there's one aspect of living alone that I, for one, run into on a weekly basis: There's no one around to split a bottle of wine with me.
Wine fans everywhere know precisely the predicament I'm talking about. After wine is opened and exposed to oxygen, the resulting oxidation causes wine to spoil, giving it a bitter flavor and even turning it into vinegar after an extended period of time. I cringe just thinking about the number of wine bottles I've wasted (or stubbornly proceeded to drink in spite of their degradation in flavor) since moving into a studio apartment.
Enter Wander + Ivy. This woman-founded wine brand makes high-quality, single-serve bottles of wine made from certified organic grapes so that people like me can indulge in a bottle of red (or white or rosé) without wasting product or feeling the need to finish the bottle. Thus, your love for wine is instantly made more sustainable, budget-friendly, and conducive to a healthier, well-paced relationship with alcohol.
And gone are the days of settling for sugary boxes of cheap wine when you want a single serving. In my opinion, wine should look, taste, and feel luxe—particularly when you're indulging by yourself in your apartment or pairing it with a meal. As a result, I'm eternally grateful that there's finally a product on the market that's formulated and packaged in a high-end way. After all, it's difficult to feel chic or like you're treating yourself when you're pouring your drink from a cardboard box.
As someone who used to work in the alcohol industry, I also appreciate Wander + Ivy for how its single-serving bottles lend themselves meal pairings. If I'm having steak on a Monday, I don't want to feel committed to eating red meat for an entire week just because I already opened my bottle of red wine. It's nice to feel the freedom to enjoy steak with a glass of red one day, chicken curry with a glass of white the next day, and salmon with a bit of rosé the day after.
Wander + Ivy Mixed Varietals Box
This mixed varietals box has something for everyone, from red to white to rosé. It's perfect to keep on hand for when company comes over, or for yourself so that you'll always have the perfect wine pairing ready when you're dining at home.
Finally, if you think Wander + Ivy is suited solely for solo drinking, think again. Countless times, I've been stuck in a quandary with friends when one of us wants to drink one type of wine while the other wants to drink a different one. Most often, my friends are not into my predilection for extra-dry reds, and I find myself quietly fuming while sipping on chardonnay in the spirit of friendship and compromise.
Wander + Ivy removes any need for compromise or for those awkward conversations between two friends with different tastes. Now, grabbing my friends the wine of their choice is just as easy and individual preference-driven as asking them which beer they want, and I can feel like a gracious hostess without harboring any (temporary! minor!) resentment over drinking something I don't like. It's also handy for when one person drinks while the other doesn't, or for when one wants wine while the other prefers beer or hard alcohol. Indeed, founder Dana Spaulding conceived of Wander + Ivy in part because she loves wine while her husband prefers whiskey.
In addition to a handy subscription box offer, you can also shop by the bottle or set at Wander + Ivy's online wine shop. My personal go-to is their Mixed Varietals box, but the site caters to every taste and combination, from singles to pairs to bundles, at an affordable rate (as low as $6.80 per bottle!). I recommend their reds, of course, but their whites and rosé are also light, drinkable, and tasty—even to a die-hard red fan like me.
Marie Claire email subscribers get intel on fashion and beauty trends, hot-off-the-press celebrity news, and more. Sign up here.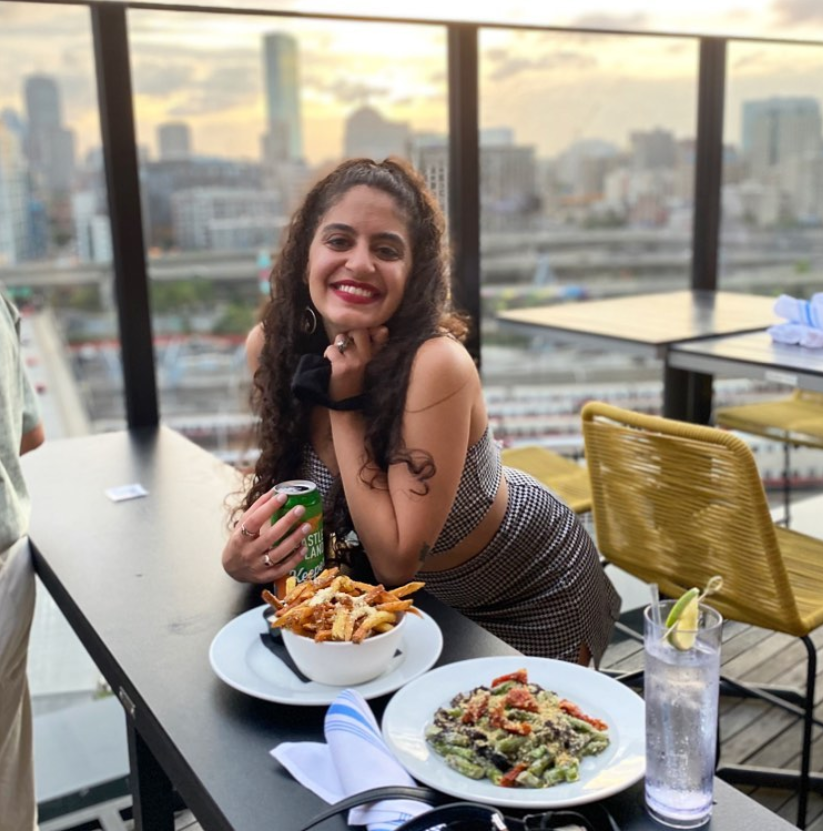 Gabrielle Ulubay is an E-Commerce Writer at Marie Claire and writes about all things beauty, sexual wellness, and fashion. She's also written about sex, gender, and politics for publications like The New York Times, Bustle, and HuffPost Personal since 2018. She has worked extensively in the e-commerce and sales spaces since 2020, including two years at Drizly, where she developed an expertise in finding the best, highest quality goods and experiences money can buy. As a film school graduate, she loves all things media and can be found making art when she's not busy writing.