Woman with Skin Cancer Shares Graphic Selfie as a Frank Warning Against Tanning Beds
Warning: It's difficult to look at.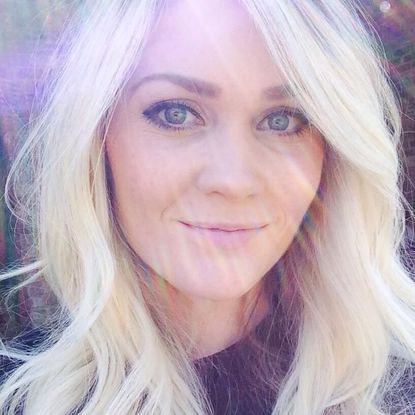 (Image credit: Facebook)
When Tawny Willoughby was in her teens, she used tanning beds (opens in new tab) at least four times a week because her "tans faded too fast."
She was diagnosed with skin cancer at the age of 21. Since then, she's had basal cell carcinoma five times and squamous cell carcinoma once. She visits her dermatologist every six to 12 months and "usually has a skin cancer removed at each checkup."
The mom, now 27, shared an image of her painful blisters and scars on Facebook (opens in new tab), in an effort to encourage other people not to make the mistakes that she did.
Tawny, who is a nurse from Alabama, said in her post: "If anyone needs a little motivation to not lay in the tanning bed and sun here you go! This is what skin cancer treatment can look like."
She said: "Wear sunscreen and get a spray tan. You only get one skin and you should take care of it. Learn from other people's mistakes. Don't let tanning prevent you from seeing your children grow up. That's my biggest fear now that I have a two-year-old little boy of my own."
"Skin cancer is not always moles, only one of mine have been a mole. Get any suspicious, new and growing spot checked out. Anything that doesn't heal, possibly bleeds on and off and crusts. The sooner you find it the less likely it will leave a disfiguring scar or grow deep enough to metastasize. Melanoma kills, non melanoma-disfigures (and can also kill).
"Don't be a statistic!"
The image has been shared over 50,000 times with many supporting Tawny for her bravery. It was ultimately reported (opens in new tab) by Facebook for "graphic violence," which is quite poignant in some ways, but her inspirational message hasn't been removed.
For more information on spotting (opens in new tab) and preventing skin cancer, go here (opens in new tab).
As deputy editor, Brie oversees OprahDaily.com's lifestyle content including beauty, style, health, and relationships. When she's not helping to answer your google queries, you can likely find her watching Christmas movies, no matter the season.