20 Facial Sunscreens I Actually Look Forward to Applying
Come for the SPF, stay for the makeup-enhancing powers.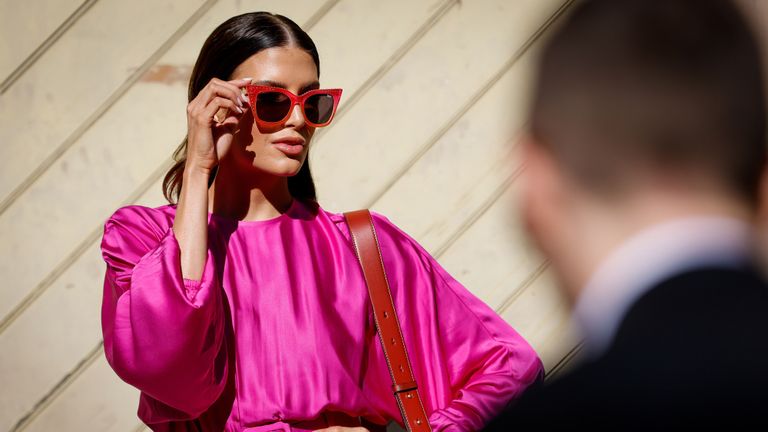 (Image credit: Getty Images)
By Taylore Glynn , Tatjana Freund published
We get it—you hate sunscreen. It's greasy, it's thick, it breaks you out, and it turns your makeup into a patchy, shiny mess. At least, that's what you've been telling yourself since junior high. But now you're a grown-up and it is time to embrace the truth: Sunscreen is the single most effective way to preserve the longterm elasticity and suppleness of your skin. (If you're into that kind of thing.) You should wear sunscreen on every part of your body that faces the sun, but you need a good sunscreen for your face.
Do I have to wear sunscreen every day?
Yes. Wearing sunscreen every day is essential for protecting your skin against cancer-causing UV rays. Also, you don't know it yet, but you want to wear these products every day. Today's sunscreens are amazing: They're lightweight, semi-matte, and non-chalky, and they look completely invisible under your foundation. And I know you know this, but it wouldn't be right not to say it: Your skin deserves sun protection year-round, even when you're inside and not facing direct sunlight.
What's the best sunscreen for my face?
Glad you asked! We cherry-picked the absolute best formulas to slather on every morning (yes, every single morning, lest you become a skin cancer statistic). These sunscreens can fight acne, brighten dark marks, fade scars, and, yes, even make your foundation look ridiculously smooth and natural. A lot has changed since your high school days, okay? Instead of dreading applying SPF every morning (yes, every morning!!), find an SPF product that you can actually look forward to. These wide-ranging and efficacious products aren't just protection—they're skincare and makeup enhancers, too. Go forth and find your new favorite SPF product.
Taylore Glynn is the Beauty and Health Editor at Marie Claire, covering skincare, makeup, fragrance, wellness, and more. If you need her, she's probably roasting a chicken, flying solo at the movies, or drinking a bad Negroni at JFK.