Now You Can Create the Exact Workout Leggings of Your Dreams
SoulCycle devotee and fashion designer.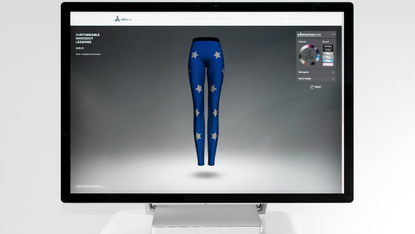 (Image credit: Courtesy )
An ill-fitting legging or tank top in an unflattering style can be a serious impediment to a successful workout. Not only because, if you don't love the way you look, you'll be less motivated to actually honor your I-WILL-go-to-the-gym commitment. But also, chances are you won't be able to move as comfortably, and therefore won't perform as well. Investing in fitness apparel that not only fits your exact aesthetic, but also your unique body is hugely important.
That's why, last week, I ventured over to SoulCycle to design my own leggings. The beloved cycling empire has partnered with Ultracor (an activewear brand that's as serious about style as it is about performance) in an effort to ensure riders always feel good about what they wear to class. With less than five minutes spent at the new SoulCycle x Ultracor kiosk at the company's NoHo location, I was able to craft a pair of exercise tights completely to my specifications.
First step: the pattern. There are five different styles to choose from, but as the partnership grows, so will the offerings. Several motifs incorporate SoulCycle's iconic skull and crossbones logo or their multi-spoked wheel, but since I already shop the studio's boutiques regularly—and therefore own many, many pieces of apparel featuring both—I went with the starburst option.
Next: fabric color. Yes, your standard ROY G BIV hues are available, but customers also have a full color scale to play with. I chose a shade of blue somewhere between periwinkle and Carolina, then complemented that by making the stars opalescent. (Each pattern has a different special accent, whether it be iridescence or crystals or metallic foiling.) On the back, I added my nickname (up to 10 characters can be accommodated) in the same opal detailing. Finally, I selected my size and input my height—information that will be used to alter legging length and waistband placement.
RELATED STORY
A few more taps of the touchscreen (entering payment and shipping info, etc.) and that's it—your fantasy fitness leggings are now a reality. They're supposed to be delivered to you within three business days, but mine took five. Still, not bad for an article of clothing created completely from scratch.
I have to say, once they arrived, I got particularly excited for my Saturday morning class, despite the fact that it started at 9:30 am and was the longer, harder Survivor version. I loved the look (naturally, I designed them), but would they hold up through an hour of tap-backs, sprints, and persistent perspiration? Verdict: Yep. Riding in them, I felt confident—the material is a mix of polyester, nylon, and lycra-spandex that's sweat-wicking and moves with you—and perhaps a little smug. After all, there's no way anyone else in my sold-out class owned exactly the same thing.
SoulCycle x Ultracor launched last week with kiosks in four locations: two studios in New York City, one in D.C., and one in L.A., but eventually every region will have at least one. Each pairs costs $220, no matter how much or how little customization you choose.
Celebrity news, beauty, fashion advice, and fascinating features, delivered straight to your inbox!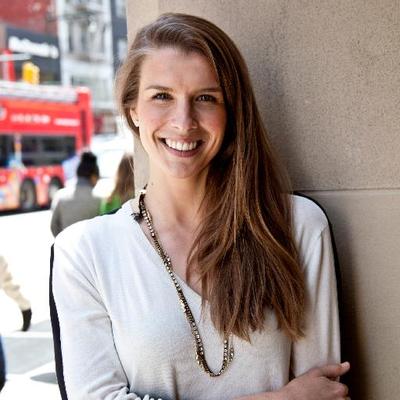 Danielle McNally is a National Magazine Award–winning journalist. She is the executive editor of Marie Claire, overseeing features across every topic of importance to the MC reader: beauty, fashion, politics, culture, career, women's health, and more. She has previously written for Cosmopolitan, DETAILS, SHAPE, and Food Network Magazine.