A Nonhormonal Birth Control — for Both Men and Women— Is on the Horizon
The contraception of our dreams is closer than you think.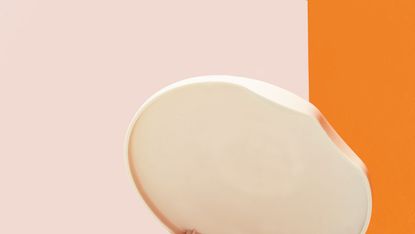 (Image credit: Shana Novak)
Perhaps the most unexpected outcome of the 2016 election was a rush on birth control. Fearing the end of the Affordable Care Act's contraception benefit, women contacted their doctors, who, for each of the 30 business days following the election, performed about 700 more IUD and implant insertions than before the vote.

In the years since, things have only gotten worse. Republicans have repeatedly tried to repeal the benefit, and now states are passing laws to outlaw abortion before many women even know they are pregnant. As the all-out assault on reproductive rights continues, one thing is certain: We're going to need better birth control.
Hormonal contraceptives on the market today aren't bad—IUDs and implants are 99 percent effective—but they have long plagued many women with a litany of unwanted side effects: mood swings, weight gain, headaches, and blood clots, not to mention the sole burden of preventing pregnancy. What if there were a better way?
Polina Lishko and Nadja Mannowetz didn't set out to invent a life-changing birth control when they began studying the mechanics of sperm together in 2012. But that's what happened when they discovered that a common plant-based substance called lupeol, found on the skins of vegetables and fruits, is capable of blocking the protein on a sperm's tail required to fertilize an egg.

Recognizing they could be on to something, the cell biologists at the University of California, Berkeley, formed YourChoice Therapeutics and got to work developing the world's first nonhormonal unisex contraceptive. "The dream to have a nonhormonal birth control has been around; there was just no technology for how to do it," says Lishko, 45. "It's not a cure for cancer, but it will mean increased quality of life for billions of people."
By 2025, the company aims to have a product for women that can be applied to the vagina right before sex. It sounds too good to be true, but it could get even better. A version for men, likely a pill or cream, is slated to come out within 15 to 20 years. It will take longer because the male version is trickier to develop. "It is one thing to prevent ovulation of one egg once a month, but it's a completely different scenario to disable thousands to millions of sperm cells," explains Mannowetz, 45.

The demand for men's birth control is high; a February study by the Male Contraceptive Initiative found 82 percent of men whose partners have had an unplanned pregnancy are interested in new methods of male contraception. But the choices are limited and the pharmaceutical industry has been slow to fund research. "When I went to school, boys didn't even know how to spell contraception. They were like, 'This is girl stuff,' " says Mannowetz. "Now, men actively ask for an option so that they can participate in family planning."
The women see themselves as researchers, not inventors, but now they may go down in history as the mothers of the male birth-control pill. "It's a huge breakthrough," says Mannowetz. "These results are too precious to stay within the scientific community; this has the potential to change the world."
This story appears in the October 2019 issue of Marie Claire.
RELATED STORY