The 9 Best Pilates Machines To Buy Right Now
So you can bring your studio practice home.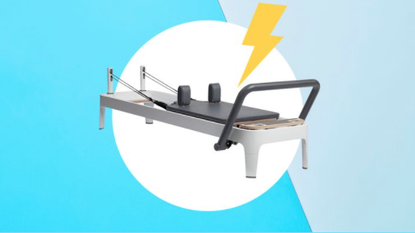 (Image credit: Future)
There are plenty of Pilates videos to stream for free online right now. But if you're missing the feel of pushing off the footbar of an actual Pilates machine (a.k.a. a reformer), it's worth considering investing in one the same way you would an exercise bike or treadmill to keep up your studio practice at home. While you can get the same Pilates benefits, ranging from improved core strength and flexibility to reduced back pain and improved posture, without using any equipment, there are certain features of reformer-based practices that are unique to them alone. With all that in mind, here are the best Pilates machines to shop right now.
Erin has over 15 years of experience as a journalist and professional writer. Her words have appeared in Well+Good, The Zoe Report, Brides, HuffPo, InStyle, Nylon, Bustle, Blood+Milk, LALA Magazine, TimeOut LA, HelloGiggles, The EveryGirl, and other outlets. In 2010 she founded—and then sold—Broke Girl's Guide, a hyper-local lifestyle guide for young women on a budget. More recently, she co-wrote a cookbook for Los Angeles-based vegan restaurant Little Pine to be published in early 2021.