Why Detox Waters Are the New (Better) Juice Cleanses
*Gulp*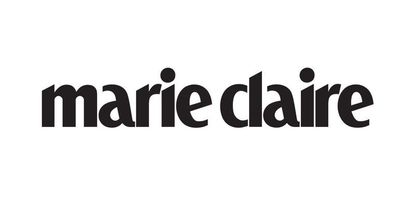 (Image credit: Marie Claire)
Marie Claire Newsletter
Celebrity news, beauty, fashion advice, and fascinating features, delivered straight to your inbox!
Thank you for signing up to Marie Claire. You will receive a verification email shortly.
There was a problem. Please refresh the page and try again.
When a new fat-burning fad hits the Housewives, you know it's bound to be an overnight sensation. That's pretty much how most of the world was introduced to Dirty Lemon Detox, thanks to Carole Radziwill. In between white wine spritzers and green juices, the leading ladies of Bravo's reality franchise have been known to try out a number of crazy cleanses, weird sculpting machines (one Atlanta star even got her cellulite lasered off whilst eating a slice of pizza), cult cardio classes (and the occasional pole dancing routine) all in the name of *health* and the quest to stay camera-ready. So, leave it to Radzi (one of the skinniest RHONY stars, albeit confessed skinny-shaming hater) to make me want to try black water simply for "tasting great."
Come to find out—it really does. Lemon-y, slightly gritty (due to the activated charcoal), clean and cold—this is something I can get down with, because juice cleanses I cannot. Juice cleanses are not fun. At least not for me. After the second or third bottle, I want to call it a day and fire up the Seamless app, but I chalk that up to the fact that they are extremely boring to commit to because all you drink is, uh, juice. The genius of the Dirty Lemon Detox, however, is that it works best on a full stomach.
You heard that right—you can actually eat on this plan. "The activated charcoal and herbal extracts in Dirty Lemon can go to work immediately after you eat, targeting food and alcohol before they're fully digested by your body," says Founder Zak Normandin. "In addition to activated charcoal and cold-pressed lemon juice, the Dirty Lemon Detox also includes fresh ginger and dandelion root, which encourages healthy liver function."
Charcoal has been trending for more than a minute lately. Besides being found in a slew of beauty products for its toxin-absorbing benefits, it also boosts many more good news bullets:
It calms the stomach
It flushes out the kidneys and traps impurities before they can be absorbed by the body
It can benefit your skin, teeth, and immune system
As for how often you should drink the dark stuff…Normandin recommends after your last meal of the day and right before bed. Yep—two drinks a day.
Housewives aren't the only converted drinkers though. Jerry Ford, celebrity trainer and co-founder of the fitness startup Redux is also a fan of detox waters. "My two favorites are lemon mint detox water and grapefruit detox water," he says. "Grapefruit because it's a natural fat burner. I also recommend drinking the water warm or at room temp because the body responds better to this."
Speaking of grapefruit…Upon searching detox water recipes, I came across detoxdiy.com—a wellness blog featuring a handful of bright photos that look like they were plucked straight from an Instagram photo shoot and encouraging quotes that make you want to sign up for a happy life of detoxing.
"Everything you've been told about detoxing is wrong," writes Mia, detox enthusiast and founder of the 24 Hour Detox Challenge. "Detoxifying is NOT about drinking an Apple Cider Vinegar tonic for three days straight or starving yourself. Your body *needs* real food to be healthy and cleansing with a liquid diet for days at a time is not the right way to detox. You will end up doing more harm than good."
Well, amen to that.
"If done correctly, detoxing can help you lose weight, increase your energy, and most importantly, reset your frame of mind and end cravings," she continues.
It also helps that most of them are delicious. Take the kiwi, strawberry, and cucumber detox water, for example. This one helps blood sugar support and digestion, whereas cinnamon, green tea, and strawberry is a metabolism booster. Plus, many waters contain a citrus fruit that's probably been sitting in the bottom of your crisper drawer for a week already, like a lemon or a lime. Add H2O, a pretty pitcher, and a few other ingredients and you're on your way.
Try one of these delish recipes below, or visit dirtylemon.com to stock up on a week's supply of their detox water for $65.
Orange Blueberry Detox Water
From guthealthproject.com
Ingredients:
1/2 Cup Blueberries
1 Orange
Pitcher of Ice Water
Grapefruit and Apple Cider Vinegar Fat Flush Water
From detoxdiy.com
Ingredients:
2 Red Grapefruits (cut into thin slices)
2 Tbsp Apple Cider Vinegar
4 Cups Pure Tap Water
Ice Cubes (to serve)
Lemon Coconut Detox Water
From sunnyfitlife.com
Ingredients:
½ Cup Coconut Water
2 Tbsp Lemon Juice
2 Tbsp Pure Aloe Vera Juice Juice (NOT the gel!)
1 Tsp Alkaline Water (Optional)
1 Tsp Liquid Stevia
1 Cup Filtered Water
Follow Marie Claire on Facebook for the latest celeb news, beauty tips, fascinating reads, livestream video, and more.
Celebrity news, beauty, fashion advice, and fascinating features, delivered straight to your inbox!