Power Pick: Oura Ring
Learn more about yourself by simply slipping on a ring.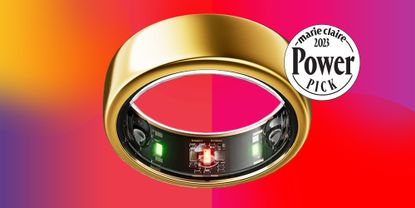 (Image credit: Oura Ring)
Welcome to Power Picks, a monthly series on the things that help us navigate our lives, step into our personal power, or simply get us through our day-to-day. Our hope is that by sharing what makes us feel great, we can help you feel great, too.
---
Call me a cliché, but every year, come January, I get reignited to work on my health. Sure, maybe I fall into the wellness-kick marketing trap that every retailer puts out in the new year, but nonetheless, I always take the time to consider my goals for the year and what it would take to achieve them.
It was during this period of reflection that I realized something wasn't clicking with what I was doing health-wise. So I got sucked into an internet rabbit hole, researching all the latest health supplements, gadgets, and programs, before I eventually discovered the Oura Ring. But before I get into my review of the small, but mighty health tracker, let me take you through exactly what led to my discovery.
I'd like to think that on paper, I'm a pretty healthy girl. I work out every morning to get my day started, I drink lots of water, and I try to get away from my desk every once in a while. Plus, I eat most meals at home and tend to get in at least 8,000 steps a day. But even with these habits, I still wasn't feeling healthy. Some days, I felt ready to take on the day during the morning hours, but was dozing off at my desk by 3 p.m. Other days, I felt so sore and groggy that just getting out of bed was a struggle. All in all, I knew something was keeping me from feeling like my best self. Maybe I wasn't getting enough sleep, or maybe I wasn't letting my body recover from the gym. Whatever the case, I was on a mission to find out.
After doing some digging, I came across a ring seen on the likes of Kim Kardashian, Jennifer Aniston, and Gwyneth Paltrow that wasn't just any ol' piece of jewelry—it was actually a fitness tracker called the Oura Ring, which prides itself on its accuracy. Built with tiny sensors and accompanied by an app, this ring measures different health metrics, from resting heart rate to body temperature and more, to provide you with a set of three daily scores: sleep, activity, and readiness. Over time, the ring starts to learn your body and its patterns and provides actionable advice on how to improve your health. I thought that this little gadget might finally reveal the missing link to reaching my goals, so I had to test it out for myself.
Well, after a little over a month of wearing the ring day in and day out, I can definitely say I've learned a lot about my body.
Let me first go into the ring's sleep function: I thought I was OK in the sleep department. I average just under seven hours of shut-eye a night, which, compared to some of my friends, is fantastic. However, according to the Oura Ring, I wasn't getting enough sleep to recover from my workouts. It then set a bedtime frame for my optimal amount of sleep, taking into consideration my average wake-up time. Lo and behold, on days when I'm able to fall asleep during Oura's suggested time frame, I wake up feeling like a million bucks and stay alert throughout the day. No joke.
Another aspect of the Oura Ring that's changed my lifestyle is the gadget's readiness score. Every day you wear your ring, it provides you with a score, scaling from one to 100, that reveals how "ready" you are to take on the day, based on the activity and sleep you logged the day before. I ignored this score one fateful day, and, let me tell you, I'll never do it again. I'd woken up feeling a bit tired, but thought, nothing out of the ordinary—then saw that I had a readiness score in the forties. Did I let that deter me from my morning workout? Of course not! Flash forward an hour later, and I found myself struggling to finish my workout because my body felt so achy and congested. As it turns out, I'd spent the previous night tossing and turning in bed. My body had come down with a cold, but I hadn't realized it yet. I was amazed that this ring knew me better than I knew myself, and now I check my readiness score each day as though it were the morning news.
The third aspect of the Oura Ring that stands out is its activity meter. While I find it has the tendency to over-inflate the number of steps I take, I love Oura's activity notifications. I've heard that sitting still is the new smoking, and working a desk job for eight hours a day means that I'm doing a lot of it. Oura reminds me to move when I've been sitting for an especially long time, and these little nudges always manage to get me out of my chair.
Plus, the Oura Ring provides so much more than just those three features. The ring also unlocks access to an in-app library of guided meditations for sleep and relaxation, plus tons of guides on various health topics, all of which make for quick, interesting reads. And for a monthly subscription of $5.99, you can access even more content, including in-depth features like sleep charts and period prediction. Given that $5.99 is the price of most people's coffee order, I'd say it's pretty worthwhile.
As far as fitness trackers go, the ring is also a huge winner in terms of style. I'm not a big ring girl, but I do wear my grandmother's gold wedding rings every day, and I'm pleasantly surprised by how well the Gold Horizon style fits in. Worn on my index finger, it looks like a statement piece, and is so much more chic than those bulky fitness trackers that instantly kill outfits.
Of course, the Oura Ring is by no means the end-all-be-all to solving your health woes. But it does make you more conscious of your body's natural patterns. After some wear, you'll learn when to go to bed, when to take it easy, and when to get up and move—all of which help you feel your best. I myself have learned all of these things from the Oura ring, and while I don't feel 100 percent every single day, I definitely feel like it more often than I used to. Nowadays, you can catch me checking the Oura app every morning to see how ready I am for the day. Plus, you'll always be able to spot me by the smooth gold ring on my finger.
Celebrity news, beauty, fashion advice, and fascinating features, delivered straight to your inbox!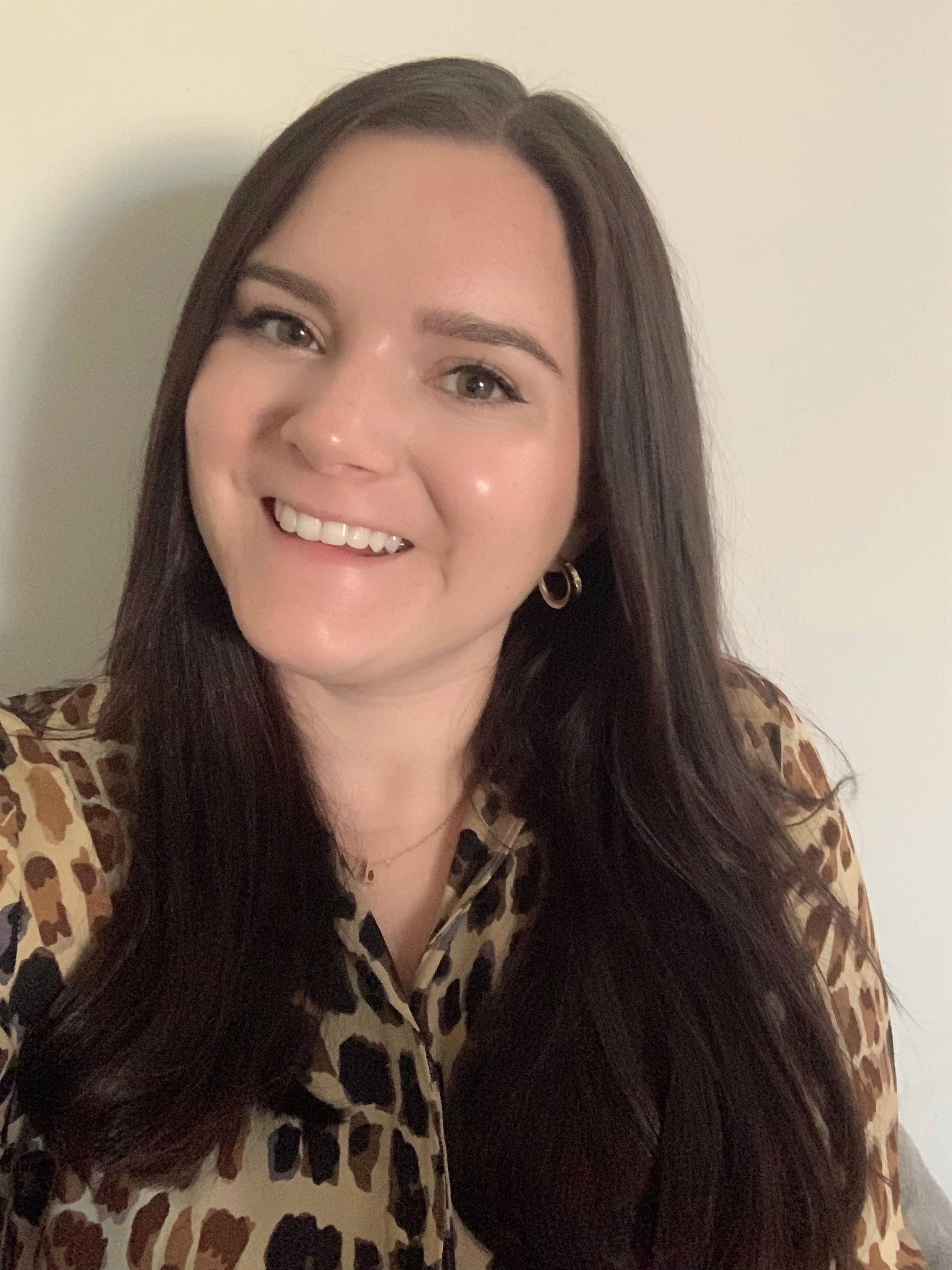 Associate Commerce Editor
Brooke Knappenberger is the Associate Commerce Editor at Marie Claire, where she writes across the board from fashion and beauty to books and celebrities. As a pop culture junkie, Brooke obsessively consumes and writes about the latest movie releases, streaming TV shows, and celebrity scandals. She has over three years of experience writing on fashion, beauty, and entertainment and her work has appeared on Looper, NickiSwift, The Sun US, and Vox Magazine of Columbia, Missouri. Brooke obtained her Bachelor's Degree in Journalism from the University of Missouri's School of Journalism with an emphasis on Magazine Editing and has a minor in Textile and Apparel Management.