Power Pick: CASETiFY Phone Case
The serotonin-boosting case I can't go a day without.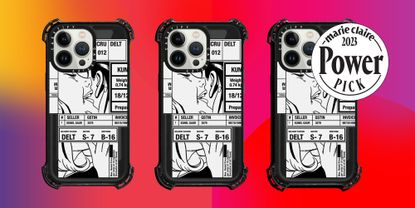 (Image credit: Future)
Welcome to Power Picks, a monthly series on the things that help us navigate our lives, step into our personal power, or simply get us through our day-to-day. Our hope is that by sharing what makes us feel great, we can help you feel great, too.
---
I like to take care of my belongings. I polish my shoes, store my beauty products in cool, dry spaces, lovingly smooth out the creased pages of my used books, and read the instructions on my clothing tags so I don't ruin them in the wash. But when it comes to the care and keeping of possessions, I have one major Achilles heel: My phone.
One would think that I'd be more mindful about this item—always the most expensive thing in my bag; something I had to take out a payment plan for, which rivaled the plan I'd had for my student loans. Like most young adults, I love my phone and don't know what I'd do without it, and yet I always manage to drop it, spill water on it, and otherwise abuse it as though I were trying for its demise. I swing my arms when I walk, and, more than once, my forearm has collided with passerby or with an inanimate object, sending my phone flying out of my hand. And, of course, it always lands flat on the concrete, screen-side down, with a recognizable thwack that leaves everybody within earshot wincing in judgment or sympathy (or both).
The last time I broke my phone was the worst. The image became distorted, with blurry white lines running from the top of the screen to the bottom, culminating in a thick green line that ran right down the middle. When I visited the Verizon store to buy a new one, the salesperson gawked at the damage, marveling, "I've never seen anything like this before." He called his coworker over to take a look, and the latter agreed, saying, "I didn't even know this could happen."
My mom, frustrated by my chaos, has always insisted that I buy a sturdy, waterproof, shock-proof case—one that would encase my phone in what seemed like half an inch of plastic, metal, and rubber that would ensure its survival in just about any situation. But every time I've opted for one of these cases, I've felt silly. These cases always seemed to nearly double the size of my phone, and they always made me look like I was preparing my phone for Armageddon. They were, in short, not remotely chic. Meanwhile, the cases I did like—always thinner, more design-focused, and less industrial—never did much to protect my phone from damage of any sort, and fell apart within months.
Then, I discovered CASETiFY. The brand hinges itself on self-expression, with cases incorporating just about any and every pattern and color you can think of—along with countless that you'd never expect. They also partner with buzzy artists like Anne Marie Coolick and Marta Olga Klara and classic ones like Keith Haring and Jean-Michel Basquiat, as well as the artists behind popular online design accounts like Constant Bagel Therapy and Sleepy Daze. And that's not all—CASETiFY also boasts a litany of high-profile partnerships with iconic brands like Disney, The Office, the NBA, and Nickelodeon.
My personal favorites, though, are the partnerships with museums like the Met, the National Museum of Korea, and the Louvre. I absolutely love art and spend much of my free time drawing, painting, and seeking inspiration from other artists, and having my phone case represent this interest sparks joy for me throughout the day. I love glancing down during a work meeting, when I'm on the train, or when I'm rushing around town, and seeing a representation of the Vénus de Milo or of Jean-Auguste-Dominique Ingres' Grande Odalisque on the back of my phone. The sight alone inspires me, reminds me of who I am and what I love, and injects beauty into the everyday. It's also a brilliant conversation starter.
Plus, CASETiFY's phone cases solve my greatest technological need: They protect my phone from damage. Although the cases themselves are sleek and thin, they're made from shock-resistant material that protects your phone from steep drops (including 13 feet, 21 feet, and more). Multiple models are also encased in antimicrobial coating (your phone's a germy place!). It's no wonder the brand's fans include a long list of celebrities, from Kylie Jenner to Gigi Hadid to Joe Jonas.
To top it all off? CASETiFY is committed to sustainability, constructing many of its cases from recycled material, including recycled phone cases they collect and repurpose through their RECASETiFY program.
I never guessed that I would become as passionate about a simple phone case as I am about my CASETiFY cases (yes, cases—plural). But these chic pieces boost my serotonin levels with a single look and provide enough protection to keep my phone safe. Form, thank you for finally meeting function.
Celebrity news, beauty, fashion advice, and fascinating features, delivered straight to your inbox!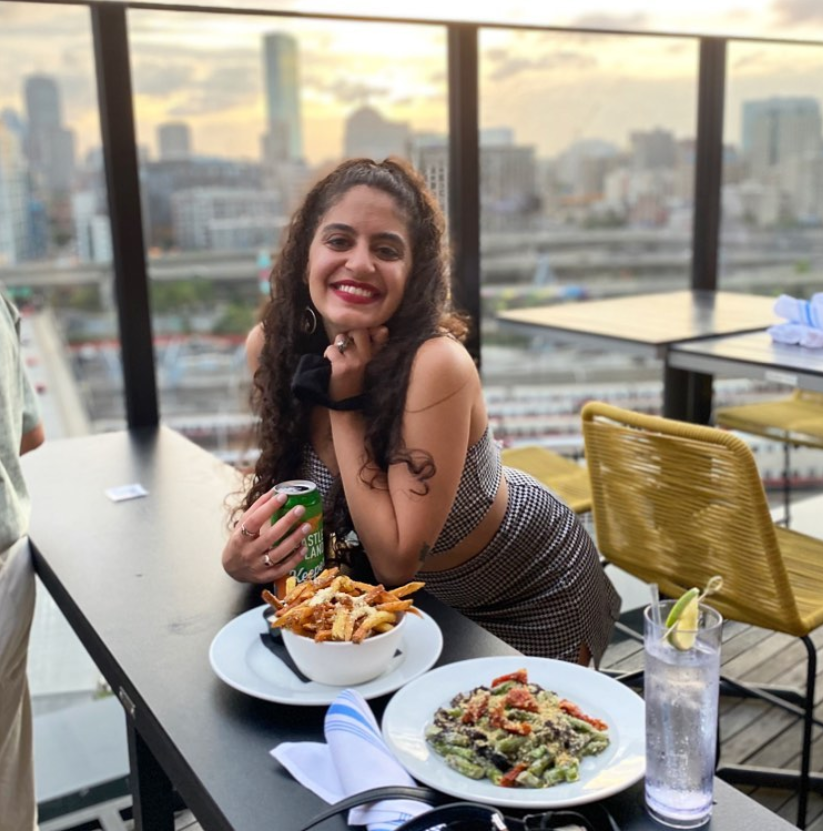 Gabrielle Ulubay is an E-Commerce Writer at Marie Claire and writes about all things beauty, sexual wellness, and fashion. She's also written about sex, gender, and politics for publications like The New York Times, Bustle, and HuffPost Personal since 2018. She has worked extensively in the e-commerce and sales spaces since 2020, including two years at Drizly, where she developed an expertise in finding the best, highest quality goods and experiences money can buy. As a film school graduate, she loves all things media and can be found making art when she's not busy writing.