Editors handpick every product that we feature. We may earn commission from the links on this page.
The Best Board Games for Adults for Your Next Night In
You'll never be bored again.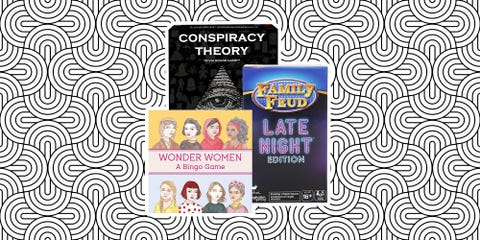 Picture this: It's Saturday night and you're dying to blow off some stream, but it's too cold or too wet to go anywhere. What's a friend group to do? Hear us out: You should play a board game. No, we're not talking about the ones you played as a child. Turns out, there's an entire industry of games specifically created for people over 21. So, grab a bottle of wine—okay, maybe several—and get started. From strategy and two-player games to updated versions of Monopoly or Scrabble, you're bound to find a grown-up game on this list that everyone can agree on. Now you can have a perfectly good time without ever having to leave the house—or changing out of your sweatpants and hoodie. And if you're doing a Zoom game night, check out our picks for that here.
This content is created and maintained by a third party, and imported onto this page to help users provide their email addresses. You may be able to find more information about this and similar content at piano.io