When Will Politicians Start Offering More Than Their "Thoughts and Prayers?"
Legislation is the only thing that will stop this mass shooting epidemic.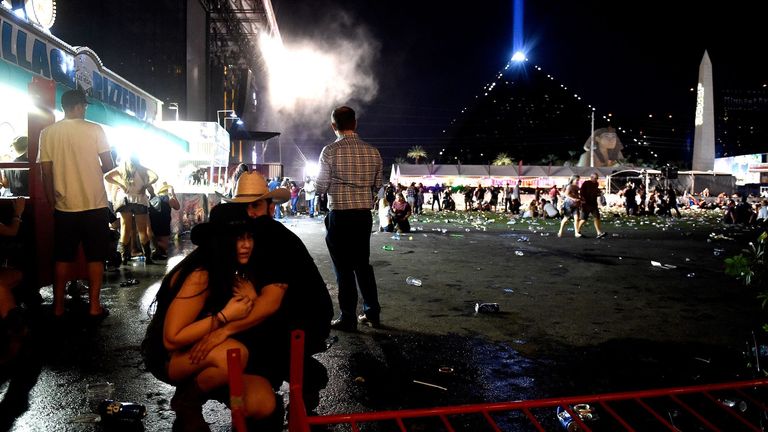 (Image credit: Archives)
According to the Gun Violence Archive (opens in new tab), Sunday night was the 273rd mass shooting in 2017. There have been 11,572 gun deaths on U.S. soil in nine months. There have been 23,365 injuries. Most of these barely register as news. They are just the quiet drumbeat of human misery that make up the gun violence epidemic in America. But the scenes of horror out of Las Vegas, Nevada (opens in new tab) on Sunday night have attracted our momentary attention. In what appears to be (opens in new tab) the deadliest mass shooting in modern American history, a gunman opened fire from the 32nd floor of the Mandalay Bay Resort and Casino, in the heart of the Las Vegas strip, raining bullets on a crowd of country music concertgoers. In the space of a few minutes, more than 50 were dead and over 400 were injured. Some are still fighting for their lives in local hospitals.
As the city of Las Vegas grapples with the devastation, public officials have begun to weigh in with their condolences and words of support. Yes, it is time for "thoughts and prayers," just like the last time, and the time before that.
President Donald Trump:
Vice President Mike Pence:
Nevada Governor Brian Sandoval:
Nevada Senator Catherine Cortez Masto:
House Minority Leader Nancy Pelosi:
White House press secretary Sarah Huckabee Sanders:
"All of those affected are in our thoughts and prayers."
House Majority Leader Kevin McCarthy:
Ohio Governor John Kasich:
Florida Senator Marco Rubio:
Texas Senator Ted Cruz:
Kentucky Senator Rand Paul:
Connecticut Senator Chris Murphy:
Connecticut Senator Richard Blumenthal:
Pennsylvania Senator Bob Casey:
New Hampshire Senator Maggie Hassan:
Now might be the time to point out that the previous deadliest mass shooting in modern American history was last year, at Pulse nightclub in Orlando (opens in new tab). In that case, Omar Mateen killed 49 people. American gun laws have not changed since, but close to 500 people were shot by one man Sunday night. Once more, we must ask if this is really the country we've built for ourselves.