The Breakdown: Why Women are Running for Office
We surveyed over 700 women to uncover everything from what's motivating them to their biggest fears, and the results are fascinating.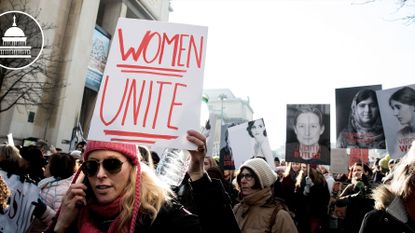 (Image credit: Getty Images)
This year, thousands of women have said they want to run for office. What's motivating them? In partnership with She Should Run (opens in new tab) and VoteRunLead (opens in new tab), we surveyed 750 female potential candidates to find out.
Editor's note: Most percentages do not add up to 100, as survey takers were allowed to choose more than one answer.
57% before the November 2016 election
43% after the November 2016 election
36% to have more women at the table
30% to make an impact on an issue they care about
28% to make a difference in their communities
5% to inspire the next generation of women
53% say they don't like the direction the country is headed in
28% say the results of the last presidential election influenced them
16% say they've been asked to run by others
54% qualifications being questioned
51% fundraising, campaigning, public speaking, and all of that!
50% managing a personal life and a campaign
45% diversity of perspective
20% ability to build consensus/work with people with opposing views
15% results—women get stuff done!
56% no one has ever encouraged them to run
51% the patriarchy!
48% they are the primary caregiver in the family
24% it doesn't pay enough
23% at least 10 years from now
19% within five years
16% by 2020
56% knowing how they will make a living
48% figuring out what issues to tackle
This article is part of our "Women Running for Office" series, which originally appeared in Marie Claire's November 2017 issue, on newsstands October 17. To view the full package, click here (opens in new tab).
Kayla Webley Adler is the Deputy Editor of ELLE magazine. She edits cover stories, profiles, and narrative features on politics, culture, crime, and social trends. Previously, she worked as the Features Director at Marie Claire magazine and as a Staff Writer at TIME magazine.