Paul Manafort Surrenders to the FBI as the Mueller Investigation Heats Up
He's the first member of Trump's inner circle to face indictment.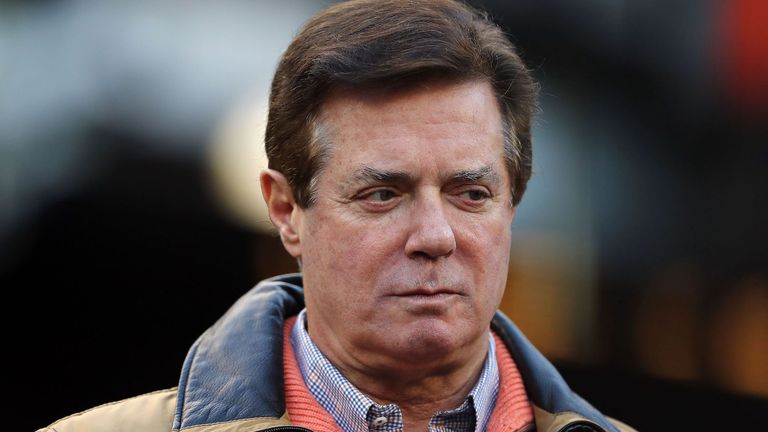 (Image credit: Archives)
The Mueller investigation just reached a new level of intensity. After CNN (opens in new tab) reported Friday that Justice Department Special Counsel Robert Mueller had filed the first charges in the Russia probe and arrests would be made by Monday, the anticipation was palpable. It was not yet clear what the charges were or who was facing them. But it constituted a major shift in the investigation into whether associates of the Donald Trump presidential campaign colluded with Russian officials as part of the Kremlin's well established influence campaign in the 2016 election.
Now, there are more details.
According to The New York Times (opens in new tab), the first Trump associate to face indictment is his former campaign chairman, Paul Manafort.
A local Washington, D.C. station snapped a photo of him on his way to surrender:
#Breaking #MuellerMonday - @WUSA9 photojournalist captures Paul Manafort leaving his Alexandria home with his lawyer @CBSNews pic.twitter.com/wZGHKfY0qYOctober 30, 2017
See more
CBS secured video of Manafort, who was accompanied by his lawyer:
JUST IN: CBS News captures Paul Manafort leaving his Alexandria, VA apartment, shielding his face from cameras. pic.twitter.com/c22aOmhOmCOctober 30, 2017
See more
Later, he was captured on video surrendering to the FBI:
Mueller is joined on the indictment by his former business associate, Rick Gates. According to the Times, Gates is a longtime protégé of Manafort's whose "name appears on documents linked to companies that Mr. Manafort's firm set up in Cyprus to receive payments from politicians and businesspeople in Eastern Europe." Manafort was reportedly under investigation for violations of federal tax law, money laundering, and inappropriately reporting his foreign lobbying activity.
RELATED STORY
Manafort departed the campaign in the late summer of 2016 amid reports a secret ledger had surfaced (opens in new tab) indicating he'd been earmarked for $12.7 million in undisclosed cash payments by Ukraine's former prime minister, Victor Yankuvich, who had close ties to the Kremlin. Manafort also attended an infamous meeting at Trump Tower (opens in new tab), along with Donald Trump, Jr. and Jared Kushner, with a Kremlin-linked lawyer offering dirt on Hillary Clinton. The participants claim that lawyer, Natalia Veselnitskaya, ultimately wanted to talk about Russian adoption policies, which were severely restricted by Vladimir Putin in retaliation to an American sanctions bill targeting Putin and his Russian oligarch allies called the Magnitsky Act. Putin and those allies want the Magnitsky Act repealed.
The Wall Street Journal (opens in new tab) reports Manafort has been charged with tax fraud. It remains unclear what charges Gates faces.