Texas Will Now Require That Aborted Fetuses Receive Funeral Services
The rules are similar to those passed by Vice President-elect Mike Pence in Indiana.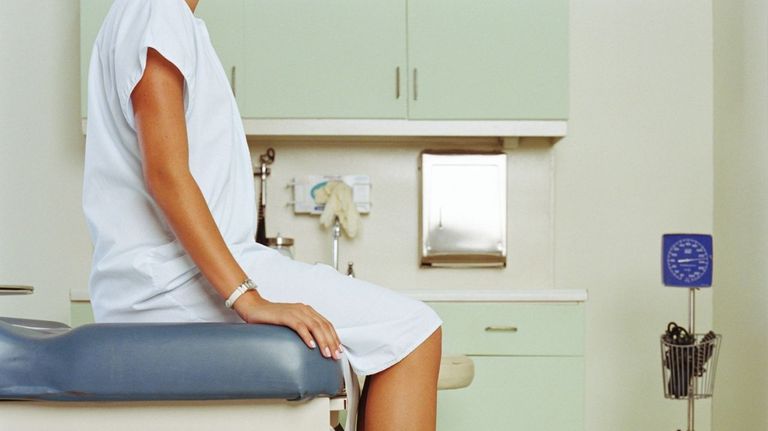 (Image credit: Getty Images)

On Dec. 19, Texas will implement a set of previously and quietly proposed rules that require fetal remains to be buried or cremated. The fetal burial rules are similar to those passed by Vice President-elect Mike Pence in Indiana but were ultimately struck down by a federal judge just before they took effect.
As the Texas Tribune reports, after Dec. 19, it will be illegal for hospitals, abortion clinics, and health-care facilities in Texas to dispose of fetal remains in sanitary landfills, which is currently the standard practice. The new fetal burial rules will require all fetal remains—regardless of gestational period—to be buried or cremated.
The fetal burial rules were requested by Texas Gov. Greg Abbott, and in July, the Texas Health and Human Services Commission quietly published the proposed rules in the Texas Register, following state law for a mandatory 30-day public comment period. The new rules promised "enhanced protection of the health and safety of the public," but neither Abbott nor the state health officials have yet to point out how these laws will actually do that. Instead, Abbott wrote in a fundraising email that he proposed these rules because he doesn't believe fetal remains should be "treated like medical waste and disposed of in landfills." Medical professionals have also spoken at length in public hearings for the rules—in which 35,000 total comments were submitted to the Health and Human Services Commission—about how there is to be no "enhanced protection" as a result of the fetal burial rules.
In practice, the fetal burial laws appear to be yet another shot against abortion access in Texas, a state that's seen incredible success in stripping abortion rights away from its women in recent years.
The Texas Tribune reports that the final rules were passed Monday with minimal changes to how they were initially proposed. Women who miscarry or have abortions at home (as part of a medical abortion, for example) will not be required to follow the fetal burial law—these rules only apply to women who have abortions in health care facilities, like abortion clinics or hospitals. State health officials also clarified that birth and death certificates won't be required for the fetal remains.
Since Texas will be the first state to effectively implement laws requiring fetal remains to be buried or cremated (Indiana would have been the first under Pence but was ultimately unsuccessful), it's unclear how, exactly, these rules will affect health-care facilities that provide abortions, and the women who seek them. According to the Texas Tribune, medical professionals have already raised questions about who will bear the unfunded cost of a burial or cremation—a figure that can reach several thousand dollars.
Aside from the cost of the actual burials and cremations themselves, lawyers from the Center for Reproductive Rights previously wrote Texas health officials a letter, warning that the fetal burial rules "will almost certainly trigger costly litigation."
While the Health and Human Services Commission will implement the rules using its "rulemaking authority" on Dec. 19, Republican lawmakers have already drafted legislation regarding the laws to be introduced and written into state statute at the start of the next state legislative session, which begins in January.
Follow Marie Claire on Facebook for the latest celeb news, beauty tips, fascinating reads, livestream video, and more.