Intersectional Environmentalism Is the Urgent Way Forward
Leah Thomas, founder of the Intersectional Environmentalist platform, on how BIPOC voices in the sustainability movement have been silenced—but lifting up those voices is the only way to protect people and the planet.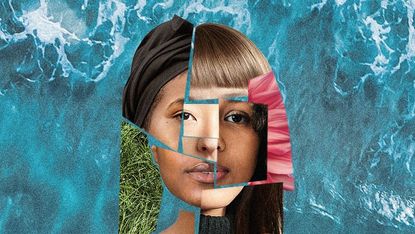 (Image credit: Getty/ Morgan McMullen)
In 2017, I was the only Black person in my graduating class to receive an environmental science degree. At times, I felt the pressure to silence parts of my racial identity. Because of the lack of representation in my studies and even in my textbooks (despite the many voices of color who shaped the environmental movement), I felt afraid to disrupt the status quo and advocate for issues of race within my environmental journey.
The feeling didn't dissipate when I entered the climate movement as a working professional, joining corporate sustainability teams at companies like Patagonia. As I learned more about the Clean Air Act, (opens in new tab) the creation of the Environmental Protection Agency, (opens in new tab) and the policies and institutions that were built to protect both the people and planet, I was left wondering why Black and brown and low-income communities across the U.S. still face the brunt of environmental injustice. From higher instances of air pollution, (opens in new tab) proximity to toxic waste sites (opens in new tab), and lack of access to safe drinking water, (opens in new tab) the data on the ways in which climate change disproportionally impacts communities of color is alarming and begs the question: Who are environmental policies and institutions actually protecting?
It seems like the boundaries of environmental protection don't extend equally to BIPOC communities. That's partially because BIPOC are not offered positions at the decision making table. A study by the Green Diversity Initiative (opens in new tab) found that only 12 percent of employees and leadership within environmental nonprofits, government environmental agencies, and foundations were people of color. There's even less representation in government entities—historically, the people who should be influencing and creating equitable environmental policy have been white. The current Congress may be the most racially diverse (opens in new tab), with 124 lawmakers identifying as people of color, but it's still less diverse than the country as a whole.
On top of that, there's a history of the erasure of BIPOC voices in climate change. Throughout my environmental activism journey, I often heard people—teachers, others in my workplace—lifting up the work of John Muir and Theodore Roosevelt, while ignoring the work of BIPOC environmentalists. Since the 1970s, Dr. Robert J. Bullard (opens in new tab), the Father of Environmental Justice, has highlighted the ways people of color have suffered most from pollution and how low-income and Black and Brown communities are often located near toxic facilities. Hazel M. Johnson (opens in new tab), the Mother of Environmental Justice, helped create the 17 Principles of Environmental Justice, (opens in new tab) an order that required federal agencies to consider environmental impacts on BIPOC and low-income communities. Environmental justice evolved from this, yet I didn't learn about these principles or the environmental justice movement in high school or during my studies for my environmental science degree. In fact, many environmental curriculums consider environmental justice a mere elective, not something required for understanding environmental impact as a whole.
Even today, many in the environmental movement don't understand or acknowledge how environmental issues and racial injustice are connected. In June 2020, as the Black Lives Matter movement reached global proportions, many of my environmental peers remained silent. I was frustrated. When I asked how it was possible that environmentalists and conservationists could advocate for the protection of even the smallest of species, but not Black lives or endangered people, I was met with confusion. I didn't understand how the protection of people could be optional, because we humans are so intertwined with nature.
Innocent Black and brown people are the most impacted by climate change, but those same people are not present in environmental policy. That realization awakened me to the urgent need for diversity and inclusion within the environmental sector, and to the fact that intersectional approaches to environmentalism—ones that consider historic inequity—are desperately needed to tackle the climate crisis.
I considered Black feminist theorists who faced a similar struggle, who were not included or fully seen in white feminist spaces. I remembered how Kimberlé Crenshaw created intersectional feminist theory (opens in new tab) to fill the void. I coined the term "intersectional environmentalism"—an inclusive version of environmentalism that advocates for the protection of both people and the planet—to create space for nuance in the environmental sector and to explore the relationship between social injustice and environmental injustice more closely. It identifies ways in which injustices happening to marginalized communities and the earth are interconnected and does not silence social inequality. I believe approaching environmentalism through an intersectional lens will result in a more equitable future—because it takes all of us to save the planet.
I have also been moved by Indigenous traditions and land management practices that are inherently sustainable, but are often excluded from mainstream environmental studies. Indigenous communities (opens in new tab) are only 5 percent of the world's population, but they protect 80 percent of the global biodiversity and manage 35 percent of forests—conservation would not be possible without their wisdom and knowledge. They are able to live harmoniously with nature, understand Mother Earth's language and are connected with her heartbeat, more so than any of the tech companies and corporate leaders greenwashing their climate commitments.
Last year, I spoke at an event with Nemonte Nenquimo, an Indigenous activist and member of the Waorani Nation from the Amazonian Region of Ecuador. In her 2020 op-ed (opens in new tab), she called out the Western world for killing the planet. While many U.S. corporations and governments are calling for a just transition (opens in new tab), a framework that supports "a fair shift to an economy that is ecologically sustainable, equitable, and just for all its members," (opens in new tab) they continue to extract and exploit Nenquimo's homeland, without even inviting Indigenous voices to be a part of the conversation. I often question what the environmental movement means when they talk about a "just transition" without being inclusive of BIPOC in their work. Before founding the resource and media hub Intersectional Environmentalist (opens in new tab), I interned as a National Parks Service Park Ranger and worked at a major sustainable apparel company, but even then I never felt fully seen or heard when advocating for the need for an inclusive environmental movement.
What gives me the most hope is that we are starting to see more climate justice activists and grassroots organizations bringing intersectional environmental work to the forefront. Organizations such as WE ACT for Environmental Justice (opens in new tab) and Hip Hop Caucus (opens in new tab) are centering the climate movement on BIPOC communities; and I'm excited to see the launch of The Uproot Project (opens in new tab), a network for journalists of color who report on environmental issues.
I also believe that 2020 brought a major shift to the movement: After my Instagram post (opens in new tab) announcing the intersectional environmentalist pledge went viral, the term "intersectional environmentalism" skyrocketed on Google search (opens in new tab). I am seeing the phrase used by Al Gore's nonprofit Climate Reality (opens in new tab) and the White House (opens in new tab). While previous administrations have made promises to take action for BIPOC communities, we've failed to see any major changes. I look forward to seeing President Biden's proposal to invest in environmental justice initiatives (opens in new tab) and was elated to hear about the White House Environmental Justice Advisory Council (opens in new tab), which consists of diverse environmental justice leaders. This is a start, and I know intersectional environmentalists around the world will continue to demand for climate accountability.
Social and environmental injustice continues to plague the Black community. I refuse to silence parts of myself in order to be an environmentalist, especially because issues of race and environment are deeply intertwined. Now, I always carry both identities—a Black woman and an environmental activist—with me, unable to separate the two. As we move forward in the environmental movement, I hope that intersectionality will become ingrained in the work that we do. One day, I hope that we won't have to separate mainstream environmentalism and intersectional environmentalism, because our activism will be inclusive and equitable in our fight for a greener, safer, and more sustainable planet for all people.
Leah Thomas is an environmental activist, writer, and founder of Intersectional Environmentalist. Follow her sustainable-living instagram blog, @GreenGirlLeah. (opens in new tab)
Related Story
Related Story