Wake Up and Help Stop Violence Toward Women Worldwide
Wake up! Change the fate of a woman on the other side of the world.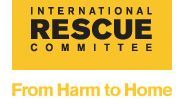 (Image credit: Archives)
What better way to celebrate International Women's Day today than by changing the fate of a woman on the other side of the world?
The International Rescue Committee (opens in new tab) (IRC) is kicking off a multi-year campaign today called WAKE UP, which aims to educate people about the violence and injustice toward women worldwide — and provide opportunities to make a difference. Those opportunities include sending letters to key policy makers about a range of human-rights issues, and donating your time or money. Just go to rescue.org/WAKE UP (opens in new tab) to find out more.
On the site, you can also watch videos from IRC volunteers recounting their own personal wake-up calls — the specific events that inspired them to take action. A great example: a woman named Iman Alaqrabawi in Jordan, who works with the Jordan River Foundation (opens in new tab) (in partnership with the IRC) to provide support to victims of domestic violence. When she heard that distributing pamphlets with domestic violence hotlines puts women at more risk from their abusers, she teamed up with the foundation to distribute makeup bags instead — with the hotlines stitched secretly inside. (Donate $50 or more and you can receive a makeup bag yourself, inspired by the bags in Jordan.) Got a wake-up call of your own to share? You can do that on the site as well.
The IRC works in more than 40 countries, offering help to refugees and others impacted by violent conflict and disaster. "It's women who are the greatest casualties of war," says Carrie Welch, IRC senior vice president of external relations. "But it's also women who are at the forefront of rebuilding and reviving their communities."