"Lawmakers Aren't Afraid of Mothers as Voters—But They Will Be"
Why Ohio's "off-year" election results matter.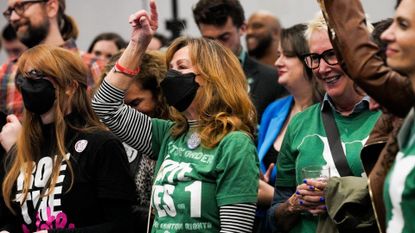 (Image credit: Andrew Spear / Getty)
While we tend to focus most on presidential election years, results from the 2023 "off-year" elections earlier this week proved illuminating, thanks to a huge victory for reproductive rights in the swing state of Ohio. If you're not caught up, a recap:
Voters approved a constitutional amendment that codifies the legal status of abortion in Ohio's state constitution.
Virginia voters chose to elect officials who advocated for access to abortion. Democrats gained control of the state legislature, a loss for Republican Governor Glenn Youngkin, who had advocated for a 15-week abortion ban if the GOP won.
Kentucky reelected Andy Besheaer as governor, who ran a campaign focused on opposing the state's near-total ban on abortion.
Pennsylvania Democrat Dan McCaffery won an open seat on a court that will likely make crucial decisions on abortion access by 2025.
Organizers maintained support for a gun-sense majority in states including Virginia, and more women were elected to office, namely Cherelle Parker, the 100th mayor of Philadelphia and the very first woman to win the post.
These results in key states sounded an alarm that women and mothers are listening and voting according to interest, says Erin Erenberg, CEO and cofounder of Chamber of Mothers, a grassroots nonprofit focusing on mothers' and women's rights since its inception in 2021. "Lawmakers aren't afraid of mothers as voters, but they will be," says Erenberg. "As we say at the Chamber of Mothers: Moms brought every lawmaker into this world, and we can vote them out."
But the results from Tuesday might not be enough to secure the same momentum into next year's presidential election. As Andrew Prokop, senior political correspondent at Vox writes, "If you're looking for tea leaves about how 2024 will go, don't get carried away. Many of these outcomes were driven by local personalities, issues, and circumstances." Also, the latest polls show President Joe Biden trailing former President Donald Trump, including in key battleground states.
As we head into 2024, it's critical to amplify the voices of mothers, who represent a crucial population of voters with the power to sway results nationwide. Marie Claire caught up with Erenberg to discuss.
Marie Claire: This week, we saw major wins for women's reproductive rights. Talk to us about the election results and why they matter.
Erin Erenberg: I'm most interested in the victory in my home state of Ohio, enshrining abortion rights in the state constitution. When Dobbs v. Jackson overturned Roe v. Wade in 2022 women lost their fundamental constitutional right to reproductive freedom. Justice Alito returned the matter to each voter and each state. Alito wrote that it was up to the states to decide–it seemed innocuous but in actuality, American women lost the right to make their own decisions about their bodies. That right was a part of our cultural fabric for 50 years.
Abortion is reproductive healthcare. Language matters. We can all agree that the U.S. needs to be a safe place to be a woman. This means access to reproductive healthcare.
MC: How does victory in Ohio relate to the ongoing childcare crisis and the unusually high maternal mortality rate in the U.S.?
EE: There is finally some bipartisan acknowledgment that being truly pro-life means equipping mothers with paid time to care for their children; accessible, affordable childcare; and improved chances of surviving childbirth and the postpartum period.
Mothers are dying when they can't access safe abortions.
According to a report from the Commonwealth Fund, death rates from any cause among women ages 15 to 44 were 24 percent higher in states that restrict abortion access. Since women lost the right to make their own decisions about their reproductive healthcare, the number of maternal deaths has climbed significantly, from 21 deaths per 100,000 live births in 2020 to 32.9 deaths per 100,000 births in just one year, according to data from the Centers for Disease Control and Prevention (CDC).
We know maternal mortality is intricately linked to infant mortality, too, and the U.S. infant mortality rate—the number of American babies who don't make it to their first birthday — is up for the first time in two decades, per new data from the CDC. Infant mortality rates due to maternal complications were a leading cause of death — and increased last year, per that data.
It's absolutely critical—lifesaving even—that voters turned out this week and took a stand for reproductive healthcare in Ohio. We hope to see more of this, and through Chamber of Mothers' network that reaches millions of mothers, we're activating moms to ensure it.
MC: Tell us about Chamber of Mothers. How are you mobilizing mothers to make the changes they hope to see?
EE: Chamber of Mothers is a national, nonpartisan nonprofit that mobilizes Americans around public policy solutions for moms, bringing local-chapter advocacy to Capitol Hill. Our three pillar issues are paid leave, affordable childcare, and improved maternal health—all things we know are intricately tied to maternal, infant, human, economic, and global well-being. Our mission is uniting mothers as advocates to create a better America. No one is more effective and capable than a mother. We're reminding mothers of their power and summoning them to create the change they desire in this country.
We started Chamber of Mothers in November of 2021 when a group of us—who are mothers and leaders in the fields of law, medicine, media, business, and more—realized that if we were to pool the votes of the roughly 85 million American mothers, with our 15 trillion in annual spending power and over 80% of household spending discretion, we could finally insist upon the change that we need in America.
MC: What key issue sparked the formation of Chamber of Mothers?
EE: The U.S. is the only "industrialized" nation that doesn't provide paid family and medical leave. We came together to fight for that issue after being tapped by advocacy groups in D.C. that needed help reaching everyday mothers in order to push paid leave over the finish line in the Build Back Better Bill. We gained over 10,000 followers in a number of hours, with the rallying cry, "We won't 'build back bleeding" (at the time, all that was left of paid leave in the bill was four weeks—a time when a postpartum mother is still bleeding from giving birth). We came to the fight late, and paid leave, as we all know, was cut from that bill. But it became apparent that this moment needed to be a movement. It became apparent that mothers are ready to create change. They just need someone they trust to point them in the right direction. That's us.
Our moms self-proclaim being "fed up and fired up." With our guidance, they will vote according to their interests in upcoming elections. We saw the impact of that last night.
MC: Where will you focus in 2024 and the upcoming elections and how do you work with lawmakers to make sure they're working for families?
EE: We have a content campaign coming up called "Vote Accordingly," where we're equipping mothers to quickly determine where candidates stand on our key pillars and on issues that matter to them. Due to the lack of social support in this country, moms are tired, overwhelmed, and time-poor. Some come to our local chapter meetings with a lot of shame about their knowledge of politics and how to go into an election feeling equipped and informed.
We don't support any candidate in particular, but we stand for laws and policies that will make mothers' lives easier and more supported. And we help moms quickly get up to speed on how to determine which candidates really have their backs.
We can also take policy language that's obfuscating and confusing and distill it down to the key pieces everyone needs to know. We do that on our social media accounts and in our chapter meetings.
When it comes to new candidates, we encourage them to include paid leave, childcare, and maternal health on their platforms, so that moms' needs are on center stage from the beginning. If they win an election, they'll need to report success related to the platform issues on which they ran. We need more elected officials who fight to bring home wins for the moms.
Celebrity news, beauty, fashion advice, and fascinating features, delivered straight to your inbox!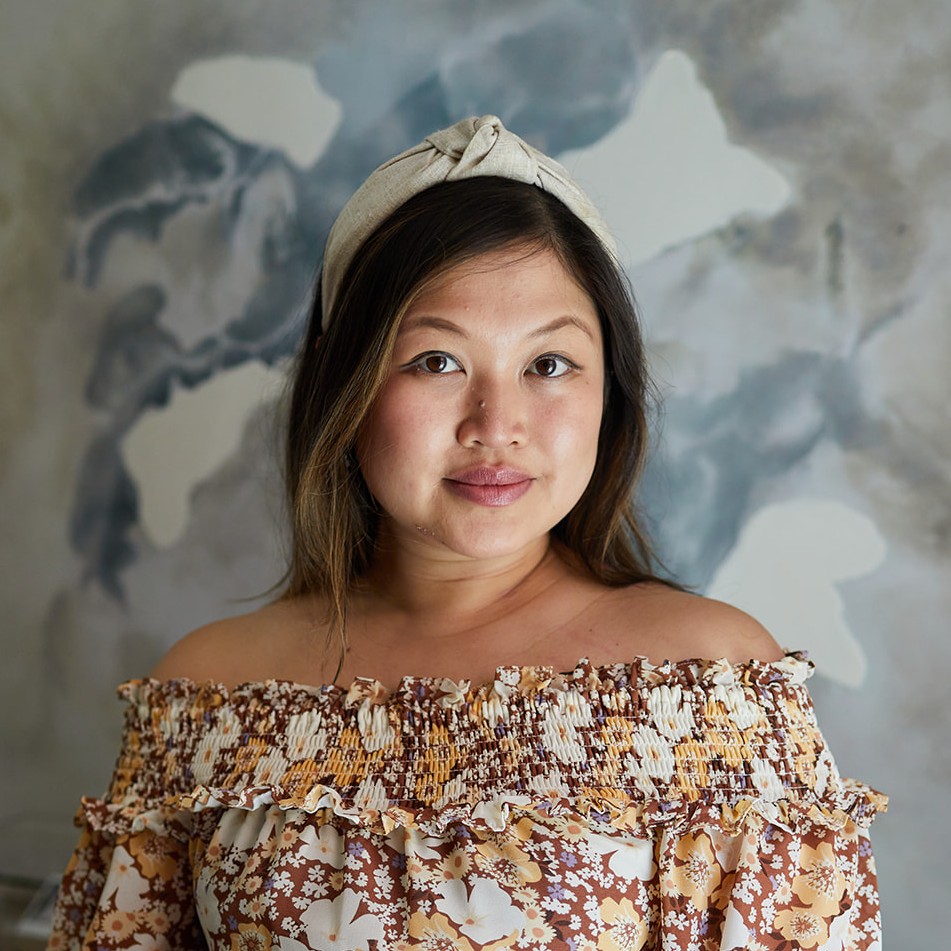 Tanya Benedicto Klich is Senior Editor at Marie Claire where she manages the Money & Career section. Over the course of her 10+ years as a journalist she has overseen the coverage of female founders, funders, executives, innovators and more. Tanya was previously a Lifestyle Reporter for Forbes, where she worked at the ForbesWomen and Forbes Lifestyle verticals. She was also a Features Editor at Entrepreneur Magazine, and a former on-air reporter for NY1 News. Tanya is also a graduate of Columbia University Graduate School of Journalism where she specialized in business & economic journalism, and is an adjunct professor at the NYU Arthur L. Carter Journalism Institute. She lives in Brooklyn with her husband and two little sons. Follow her on Twitter: @TanyaKlich