The Women of Congress on What Life in Politics Is Really Like
You'll never guess who eats dark chocolate ice cream for breakfast.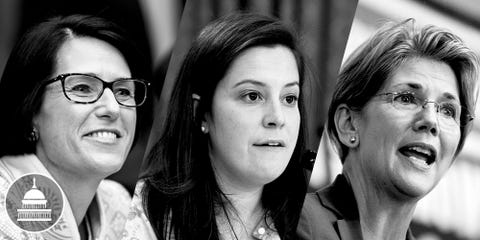 Design by American Artist
From Senator Shelley Moore Capito to Representative Elisa Stefanik, ahead nine congresswomen share the reality of life in Congress.
1
Senator Shelley Moore Capito (R-WV)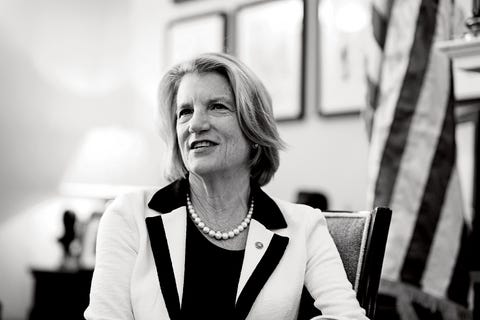 Bill Clark/CQ Roll Call/Newscom
"I think people would be surprised at the time commitment—the length of my day. It can start as early as 7:30am and go up until 9:30 or 10pm every day. There's 15 minute appointments every hour of every day—that's not unusual. I walk 15,000 steps a day, just walking to and from the Capitol. And I've had days walking as much as 28,000 steps! I haven't turned my oven on in 17 years in Washington D.C., and I don't think I'm the only one in D.C. who doesn't cook!"
2
Chair Cathy McMorris Rodgers (R-WA)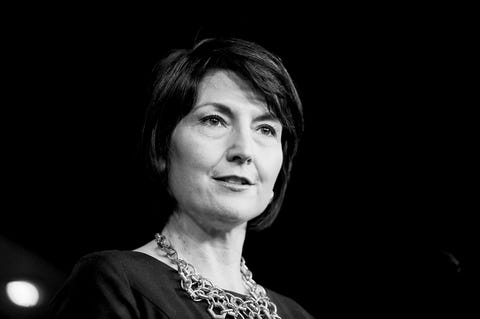 Bill Clark/CQ Roll Call/Newscom
"A big moment for me was attending my first State of the Union as a U.S. Representative. I learned after the fact to arrive early if I wanted a good seat. Between all the representatives, senators, cabinet members, the Supreme Court, the Joint Chiefs of Staff, every seat was taken in the chamber that evening, so I sat in the back row on a folding chair. However, I was there as the bright lights turned on to welcome the President of the United States."
3
Representative Stephanie Murphy (D-FL)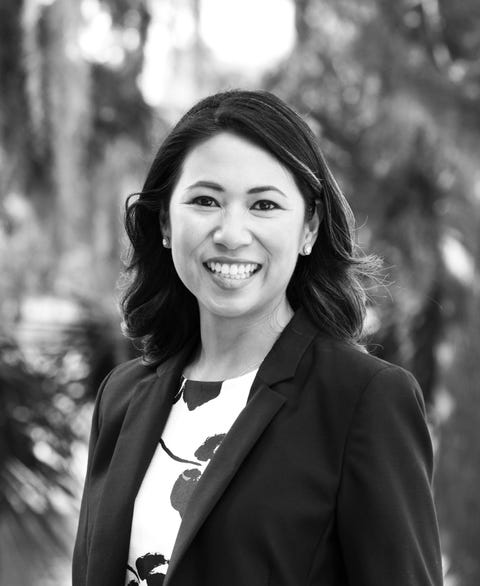 "Every day I'm in Washington, D.C., I FaceTime my children either right before or right after dinner. One of the toughest parts of this job is the time you spend away from family—something a lot of working moms can relate to. So, I make sure that I talk to them every night before bed just to see how their day went."
4
Representative Nancy Pelosi (D-CA)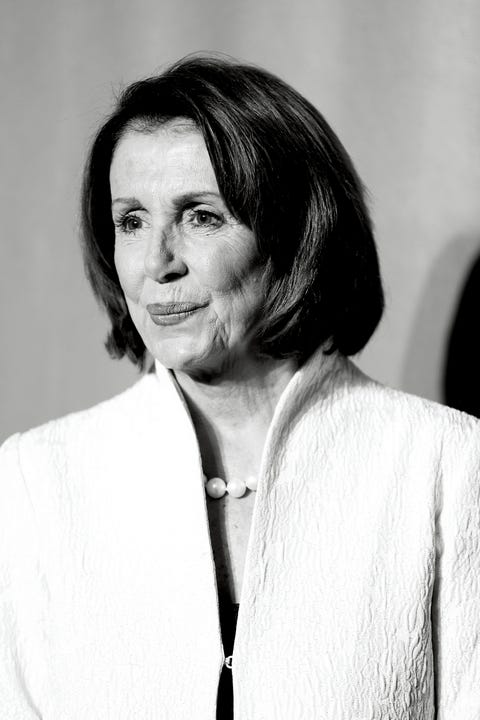 "I eat dark chocolate ice cream for breakfast."
5
Representative Elisa Stefanik (R-NY)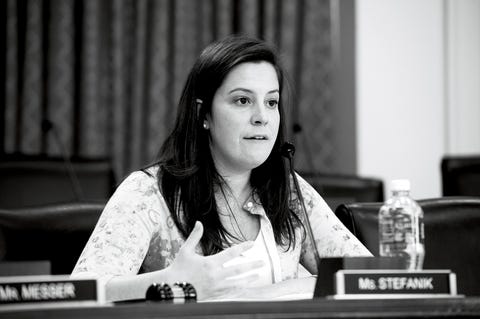 Tom Williams/CQ Roll Call
Getty Images
"The biggest surprise is the variety of issues that come across your desk on a daily basis. On any given day, you can be working on healthcare, national security, agriculture, veterans care, education issues, etc. It is intellectually stimulating. In my first year, I participated in a Congressional Delegation on the House Armed Services Committee to Afghanistan. I was part of a small group of members of Congress visiting with Afghan President Ashraf Ghani. In the context of discussing women's increased leadership in Afghanistan, he shared my story of being the youngest woman ever elected to the U.S. Congress at age 30. It was an unbelievable pinch yourself moment.

6
Senator Elizabeth Warren (D-MA)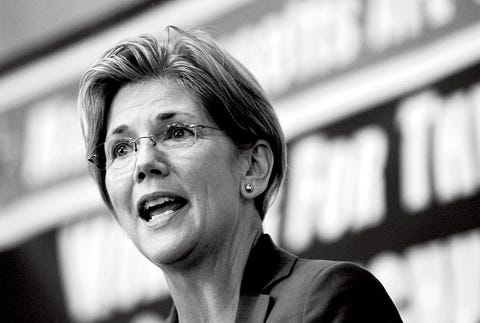 Bill Clark/CQ Roll Call
Getty Images
"Congress can be a tough place—some days I go home so frustrated I want to bang my head against the wall."
7
Representative Mimi Walters (R-CA)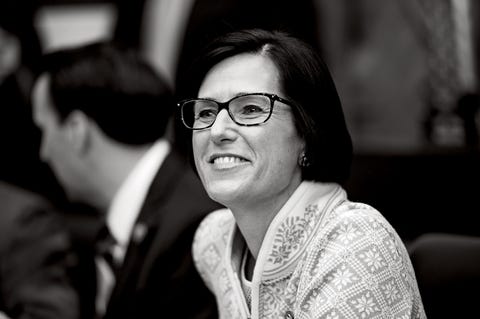 "While I don't want to make myself out to be some sort of fitness guru, I need to fit in a run each morning. Running is a way to clear my head, collect my thoughts, and keep sane. Everyone needs a release, and for me it's a run in the morning, and a glass of wine at night! I also set aside time to zone out and listen to music. With all of the bad noise in politics, sometimes I need a mix of my favorite "oldies but goodies" jams to get me back in the right frame of mind!"
____________________________________________________________________
This article is part of our "Women Running for Office" series, which originally appeared in Marie Claire's November 2017 issue, on newsstands October 17. To view the full package, click here.
This content is created and maintained by a third party, and imported onto this page to help users provide their email addresses. You may be able to find more information about this and similar content at piano.io