Barack and Michelle Obama's All-Time Sweetest Moments
We'll miss you, Barack and Michelle.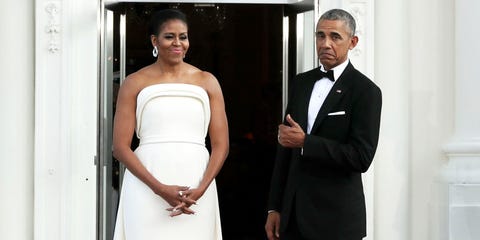 In honor of the Obamas' second and final term coming to an end, we're taking a look at the down-to-earth couple's best photos throughout the years. From stomping the campaign trails to entertaining at the White House, click through to see the cutest candid moments of the First Couple.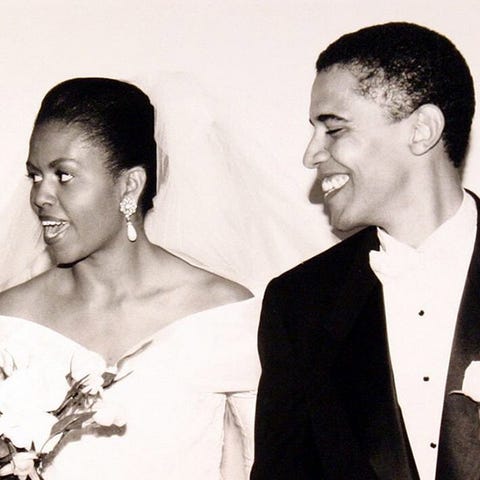 On their wedding day, October 3, 1992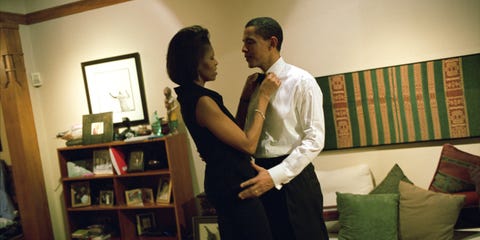 Getting ready at their home in Chicago before Senator Obama addresses the Chicago Economic Club, 2004.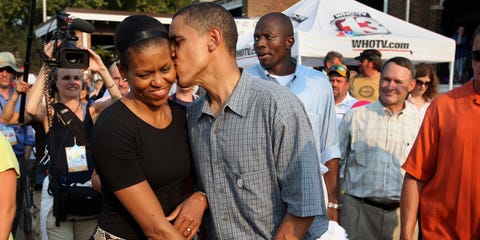 At the Iowa State Fair, 2007.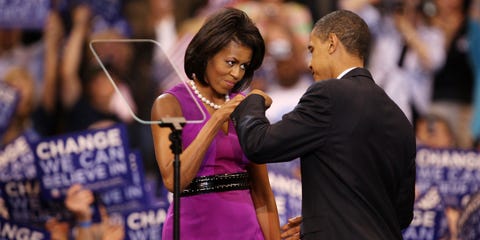 At an election night rally in in St. Paul, Minnesota, 2008.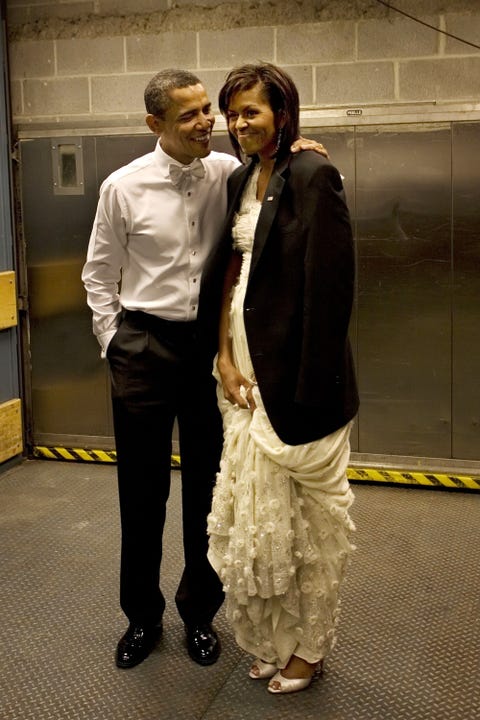 Heading to the Neighbors Inaugural Ball in Washington D.C., 2009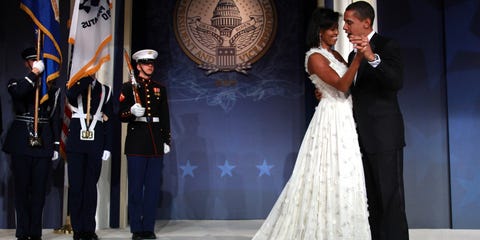 Dancing at the Youth Inaugural Ball, 2009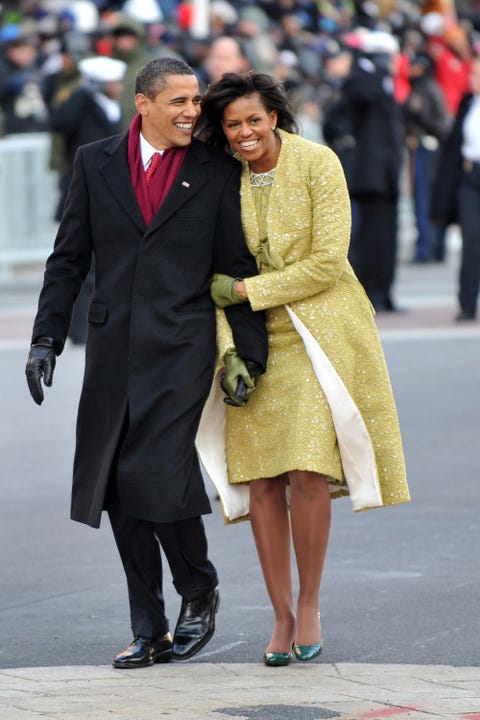 At the Inaugural Parade in Washington D.C., 2009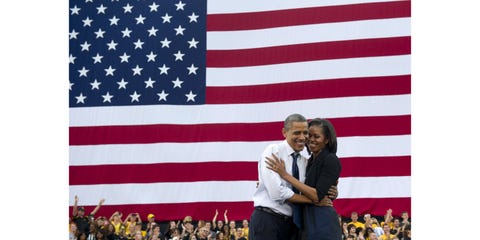 After speaking at a campaign event at the University of Iowa, 2012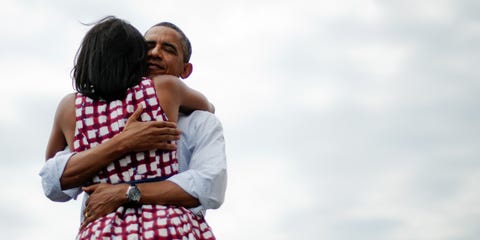 At a campaign event in Dubuque, Iowa, 2012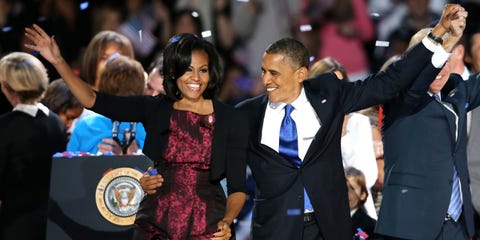 After President Obama's victory speech in Chicago, 2012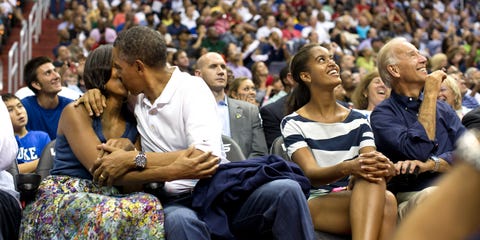 For the kiss cam at the U.S. Men's Olympic basketball team's game against Brazil, 2012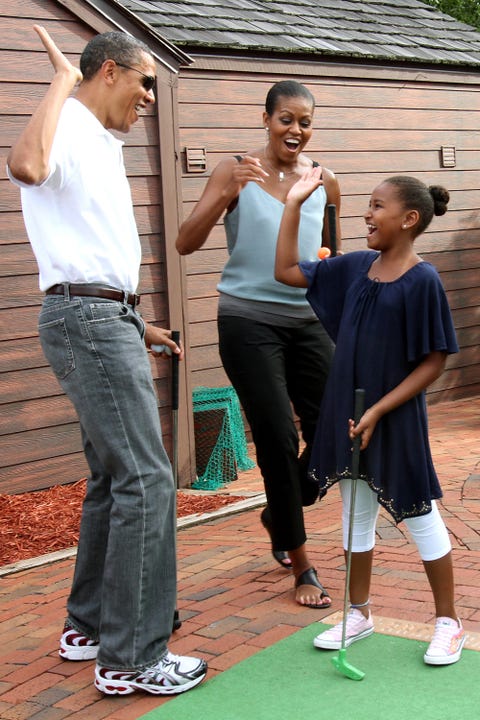 Playing mini-golf with daughter Sasha in Panama City Beach, Florida, 2012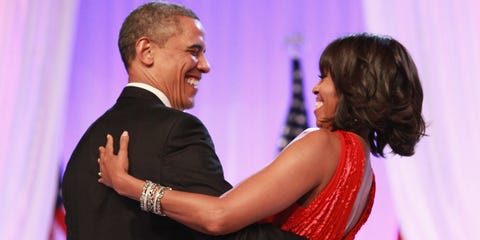 At the Inaugural Ball, 2013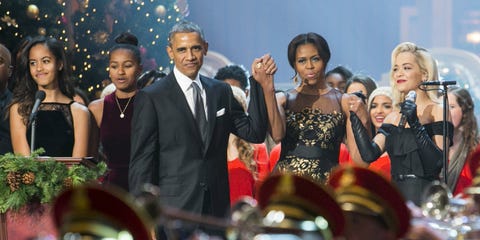 At "Christmas in Washington" with Rita Ora, 2014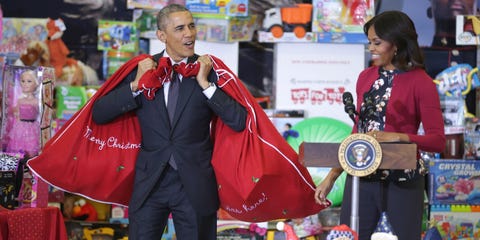 Participating in Toys for Tots, 2014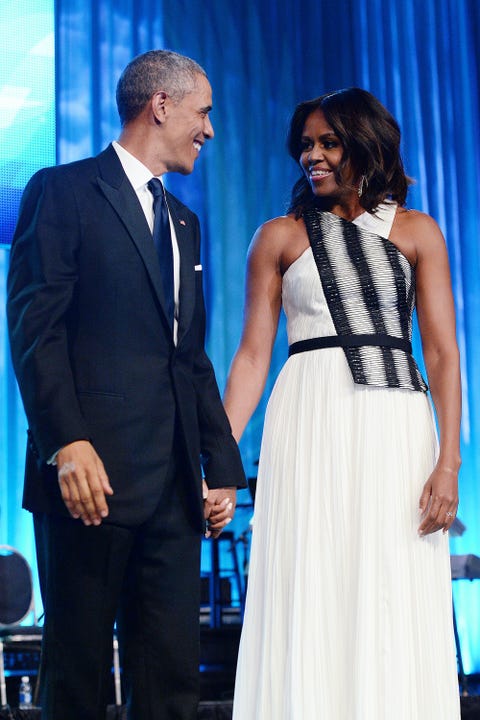 At the Congressional Black Caucus Foundation Annual Phoenix Awards dinner, 2014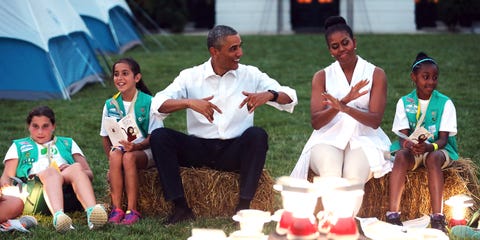 At the first-ever White House Campout, 2015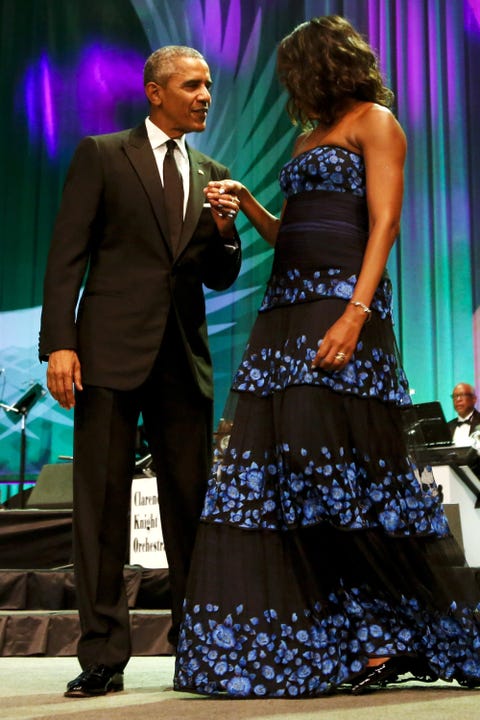 At the Congressional Black Caucus Dinner, 2015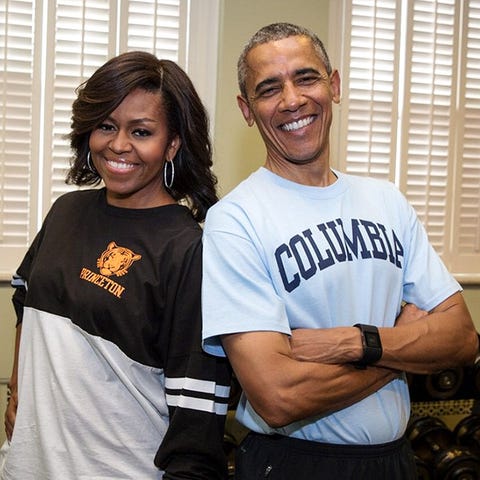 On National College Signing Day in Detroit, 2015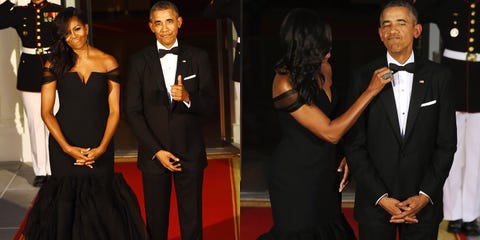 Greeting Chinese President Xi Jinping at the White House, 2015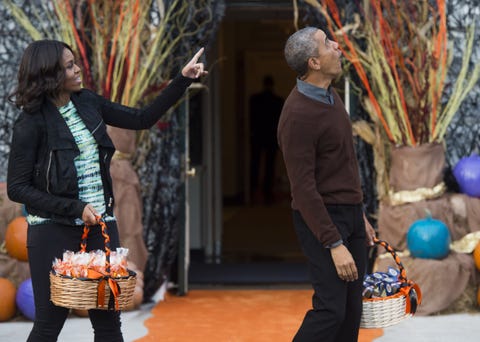 Handing out treats to children trick-or-treating for Halloween on the South Lawn of the White House, October 2015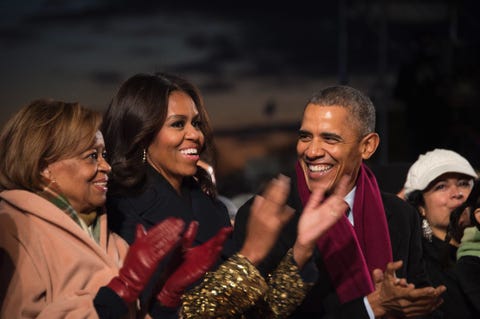 Laughing with Michelle's mother, Marion Robinson, during the National Christmas Tree Lighting Ceremony in President's Park, December 2015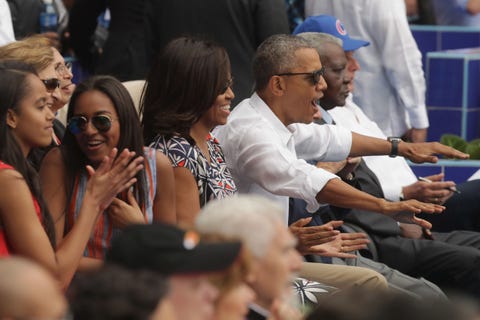 Reacting to the first run scored during a baseball game in Havana, Cuba, March 2016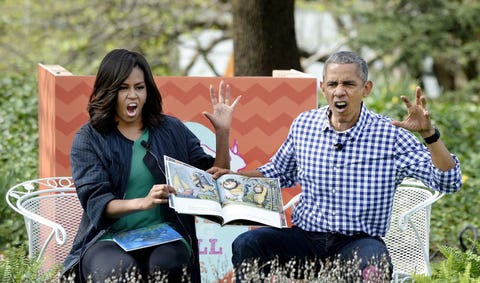 Imitating monsters as they read "Where the Wild Things Are" during the White House Easter Egg Roll, March 2016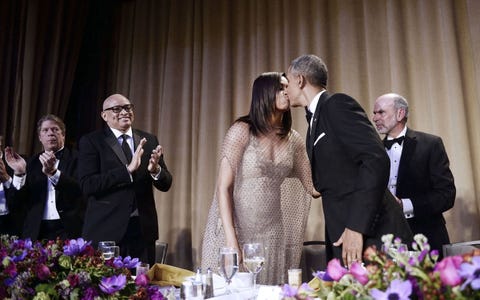 Kissing at Obama's eighth and final White House Correspondents' Association dinner, April 2016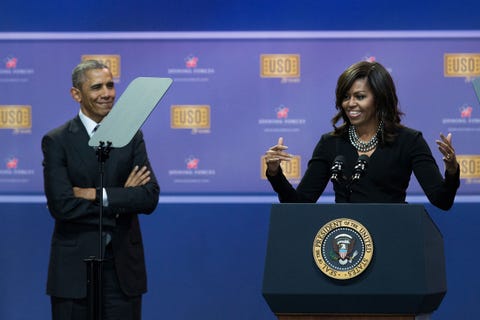 Listening to Michelle's remarks during a comedy show organized for members of the military and their families, May 2016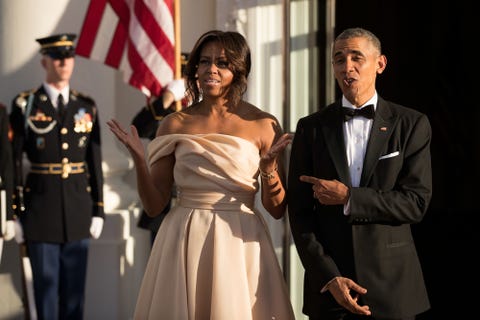 Waiting for leaders to arrive for the Nordic state dinner at the White House, May 2016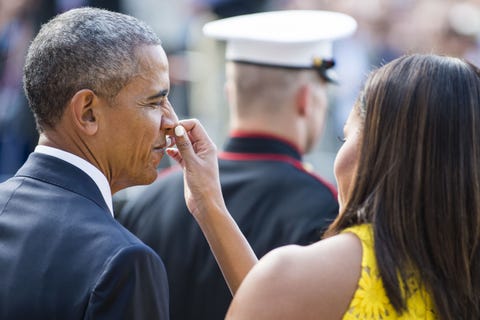 At a ceremony on the South Lawn, August 2016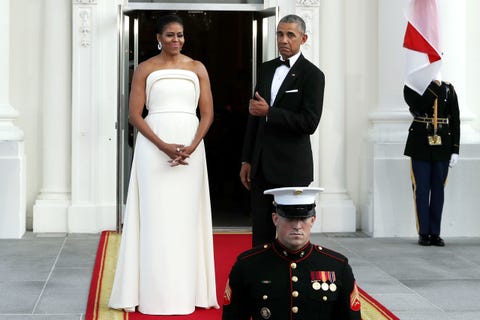 Waiting for the arrival of Singapore Prime Minister and his wife at the White House, August 2016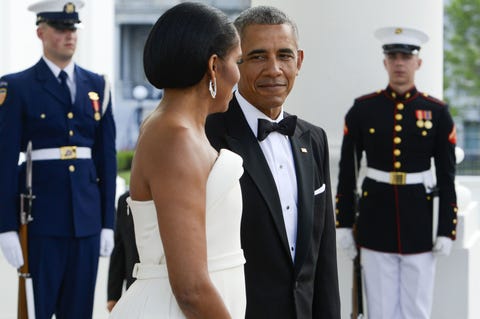 Before an official state dinner, August 2016
This content is created and maintained by a third party, and imported onto this page to help users provide their email addresses. You may be able to find more information about this and similar content at piano.io