All the President's Men with Russia Connections: Breaking Down Every Single Staffer's Alleged Ties
What a tangled Soviet web we weave.
"Do you think Putin will be going to The Miss Universe Pageant in November in Moscow - if so, will he become my new best friend?" tweeted the future 45th president of the United States back in June 2013. In the years since, Trump's Russia relationship has gotten much more private—and, as continued reports of the FBI's investigation into the Trump campaign's ties to Russia roll out, much more complicated.

Seemingly every day, sometimes multiple times a day, a new connection between the White House and Moscow emerges. Here, for the purposes of helping you keep it all straight, a breakdown of who on Team Trump has alleged ties to Russia—and what it all means.
Donald Trump Jr., the President's Son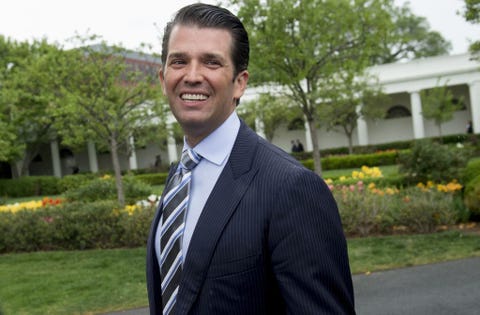 Tie to Russia: In July, the President's oldest son admitted to meeting with a Kremlin-connected attorney during the campaign to get dirt on Hillary Clinton. The New York Times initially broke the news that intermediary Rob Goldstone arranged the sit-down on June 9, 2016 with attorney Natalia Veselnitskaya and Trump Jr., who invited along campaign manager Paul Manafort and the President's son-in-law, Jared Kushner. Goldstone promised info which "would incriminate Hillary and her dealings with Russia and would be very useful to your father."
What He Later Said About It: In March, Trump Jr. denied having the meeting. Last week, he admitted to having the meeting but claimed it was regarding "a program about the adoption of Russian children." On July 9, he clarified that he went into the meeting hoping to get damaging information to use against Clinton but ended up discussing adoption. Finally, on July 11, he released the emails which clearly show he went into the meeting knowing it was arranged by the Russian government.
Repercussions: Legal experts say Trump Jr.'s emails may prove the campaign intended to collude with a foreign government, and GOP senator Susan Collins is calling for Trump Jr. to be interviewed by the Senate Intel panel. It's unclear at this point whether or not the meeting will be investigated by Robert Mueller, the special counsel investigating potential Trump campaign collusion with Russia.
Jared Kushner, Senior Advisor and Son-in-Law to the President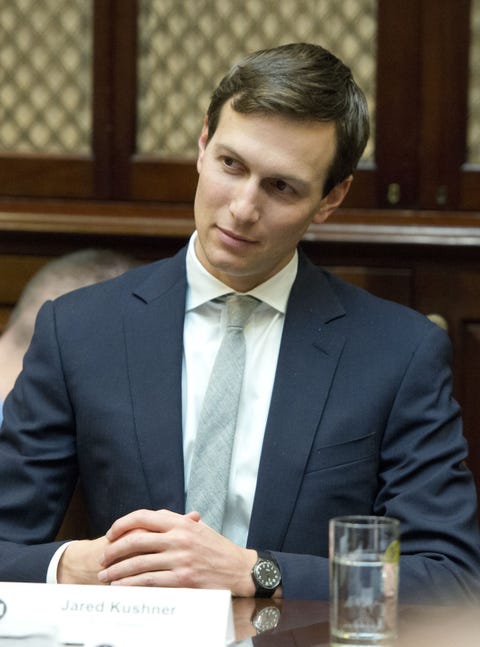 Tie to Russia: Only one day after reports indicated that Kushner had become the new focus of the FBI's investigation, the Washington Post broke news that, after the election, Kushner held a meeting in Trump Tower with Sergey Kislyak and suggested setting up an unprecedented, secret, unmonitored communications channel between the White House and the Kremlin.
Last year, Kushner also met with executives of a Russian bank, Vnesheconombank, that is under economic sanctions from the United States. The bank admitted to the meeting, saying, "As part of the preparation of the new strategy, executives of Vnesheconombank met with representatives of leading financial institutes in Europe, Asia and America multiple times during 2016... including Jared Kushner, the head of Kushner Companies."
What He Later Said About It: No comment from Kushner yet, although his lawyer has indicated that he will cooperate with investigations.

Repercussions: Kushner has agreed to testify before the Senate committee investigating Russia's interference in the presidential election. His illegal meeting with Russian bankers will probably come up.
Paul Manafort, Trump Campaign Manager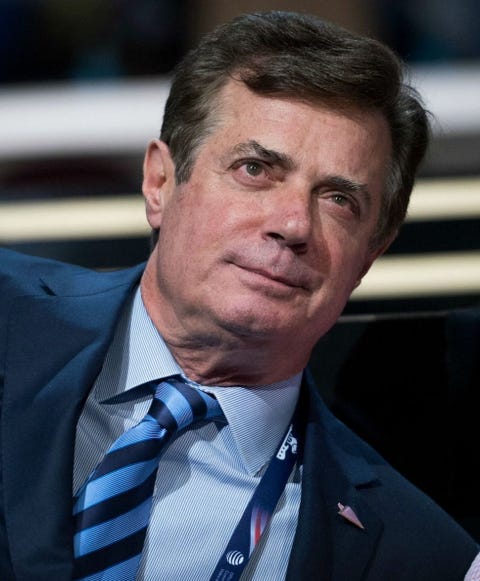 Tie to Russia: In his work as a consultant, Manafort was paid $10 million a year by a Russian commodities billionaire in order to influence American politics from the inside of the system, according to a report from the Associated Press released last week. He was ousted from the campaign because of secret lobbying efforts with Russian leaders in Ukraine.

What He Later Said About It: "I have always publicly acknowledged that I worked for Mr. Deripaska and his company, Rusal, to advance its interests," Manafort said in a statement. "I did not work for the Russian government. Once again, smear and innuendo are being used to paint a false picture. I look forward to meeting with those conducting serious investigations of these issues to discuss the actual facts."
Repercussions: He was fired from the Trump campaign last summer. He has agreed to testify in the investigation regarding Russia's interference with the presidential election.
Jeff Sessions, Attorney General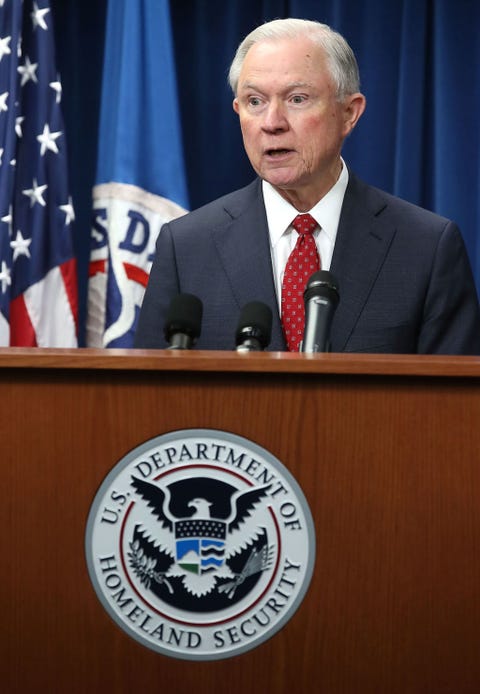 Tie to Russia: While working for the Trump campaign, Sessions met twice with the Russian ambassador to the United States, Sergey Kislyak. During his Senate confirmation hearing for the role of Attorney General, he lied about those meetings under oath: "I have been called a surrogate at a time or two in that campaign and I did not have communications with the Russians."

What He Later Said About It: Sessions recused himself from the Justice Department's investigation into Russian interference in the presidential election, since he would essentially be investigating himself. Regarding the lie, he said, "My reply to the question of Senator Franken was honest and correct as I understood it at the time. I appreciate that some have taken the view that this was a false comment. That is not my intent."

Repercussions: Sessions' deputy will run the investigation into his own boss' activities. Some Democrats believe that Sessions' recusal isn't enough, and that he should resign his post.
Rex Tillerson, Secretary of State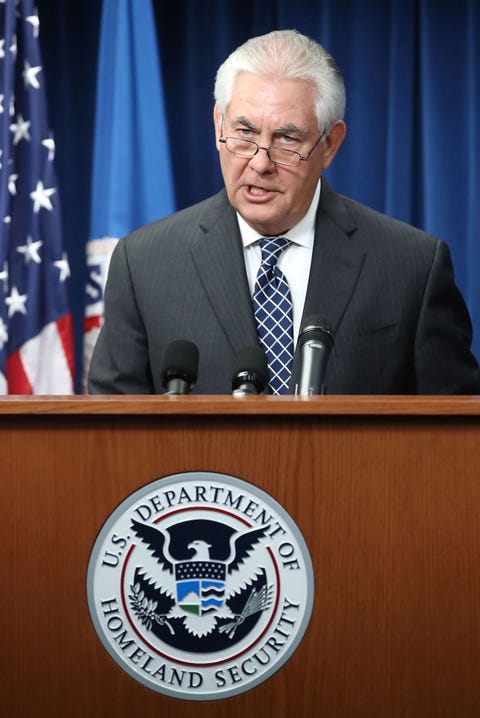 Ties to Russia: The former chairman and CEO of ExxonMobil spent part of his tenure at the oil company overseeing their operations in Russia. In fact, his impact on America-Russian relations (and the Russian economy) was so appreciated that Russian President Vladimir Putin gave Tillerson the Russian Order of Friendship Prize in 2013.

What He Later Said About It: "I have never lobbied against sanctions. To my knowledge, Exxon never directly lobbied against sanctions," Tillerson said when asked directly about his company's interests in Russia during his confirmation hearing in January 2017. When asked if Putin is a war criminal, Tillerson replied, "I would not use that term."
Repercussions: Despite potential conflicts of interest, Tillerson was confirmed as Secretary of State on February 1, 2017.
Carter Page, Trump Campaign Advisor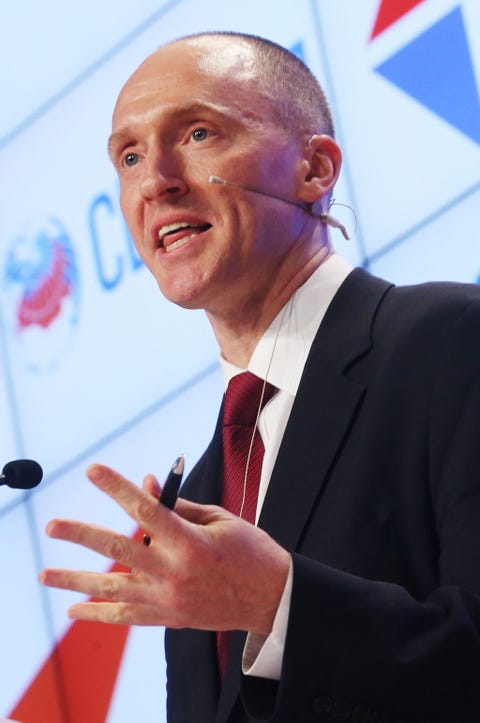 Ties to Russia: Lots and lots through his businesses, but he got the most attention for his meetings in Moscow in July 2016. Page reportedly met with several high-ranking Russian officials in Moscow in July 2016, according to then-Senator Harry Reid, in his request for FBI Director James Comey to investigate Page's relationship with Russia.

What He Later Said About It: In a real doozy of a letter to the Justice Department, Page wrote, "[T]he escalating discriminatory press reports against me reached proportions not seen since the 1950's in their vitriol against Russia itself and me as an individual. Indeed, many reports alleging nefarious purposes of my lectures and my trips to Moscow were colored to an extent that seemed to mark the start of a Third Red Scare. In impugning me personally, this paranoia about Russia marked the further deepening of the New Cold War which had begun in recent years."

Repercussions: Page has agreed to testify in the investigation regarding Russia's interference with the presidential election.
Roger Stone, Trump Political Advisor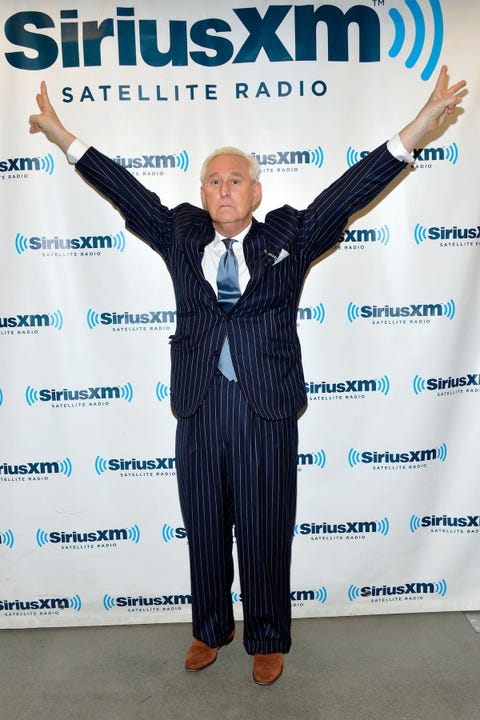 Ties to Russia: He has bragged for months (and as recently as March 2017) about his personal relationship with WikiLeaks and Guccifer 2.0, the hacker behind Hillary Clinton's email dump, and even tweeted warnings about more emails appearing. It is widely believed that the leaks were orchestrated by Russian operatives.

What He Later Said About It: "I have had no contacts or collusion with the Russians. There is no collusion, none, at least none that I know about, in Donald Trump's campaign for president," he said in March 2017.
Repercussions: Stone has agreed to testify in the investigation regarding Russia's interference with the presidential election.
Michael Cohen, Personal Attorney to Trump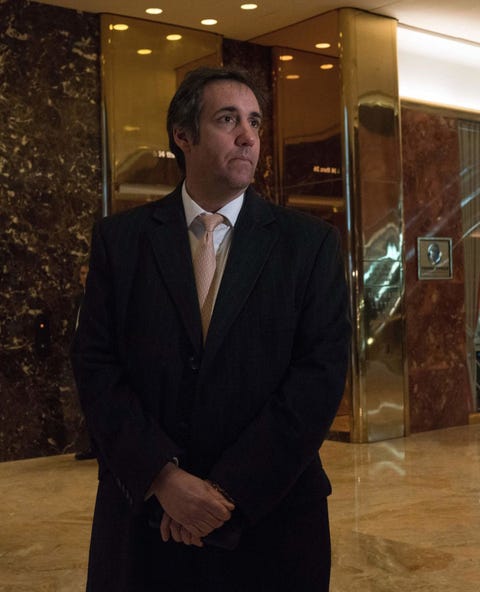 Tie to Russia: Ukrainian lawmaker Andrii Artemenko told CNN that he met with Cohen in February 2017 to broker a plan to end the war in Ukraine in a deal that heavily favors Russia. He claims that Cohen promised to take the proposal straight to Flynn and Trump. The White House denies this.

What He Later Said About It: "If this continued fake news narrative wasn't so ridiculous, I would be angered," Cohen replied to the allegations.
Repercussions: Artemenko is being investigated for treason. Cohen is likely being investigated by the FBI as a party to Russia's interference in the presidential election.
J.D. Gordon, Trump Campaign National Security Director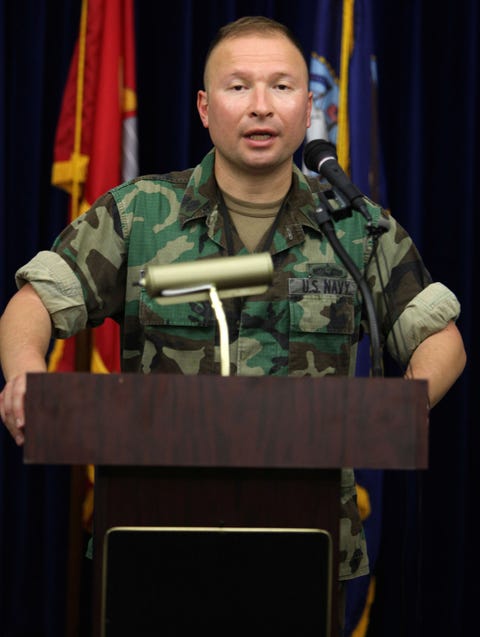 Tie to Russia: Along with Carter Page, Gordon chatted with Kislyak at a conference related to the Republican National Convention in July 2016.

What He Later Said About It: Gordon admitted to the meeting but said he only talked to Kislyak about improving U.S.-Russia relations. "This is not any different than anything I said publicly and on panels," Gordon told CNN.
Repercussions: It's not a big deal that a presidential campaign advisor would have contact with the Russian ambassador before the election. It is a big deal that the Trump campaign denied any contact with Russia twenty times in a year, and thus has lied about the issue over and over again.
Michael Flynn, former National Security Advisor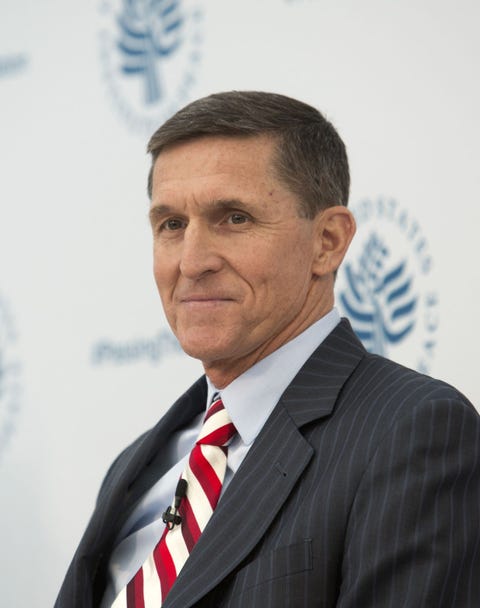 Tie to Russia: On the same day that the Obama administration announced sanctions against Russia to punish them for their interference with the presidential election, Flynn spoke with Kislyak, implying to the Russians that the incoming Trump administration would lift the sanctions. He then lied about this communication when asked, specifically to Vice President Mike Pence.

What He Later Said About It: "These calls were to facilitate a smooth transition and begin to build the necessary relationships between the President, his advisors and foreign leaders. Such calls are standard practice in any transition of this magnitude," Flynn wrote in his resignation letter. "Unfortunately, because of the fast pace of events, I inadvertently briefed the Vice President Elect and others with incomplete information regarding my phone calls with the Russian ambassador."
Repercussions: Trump asked Flynn to resign, which he did.
Christopher Wray, nominee for FBI Director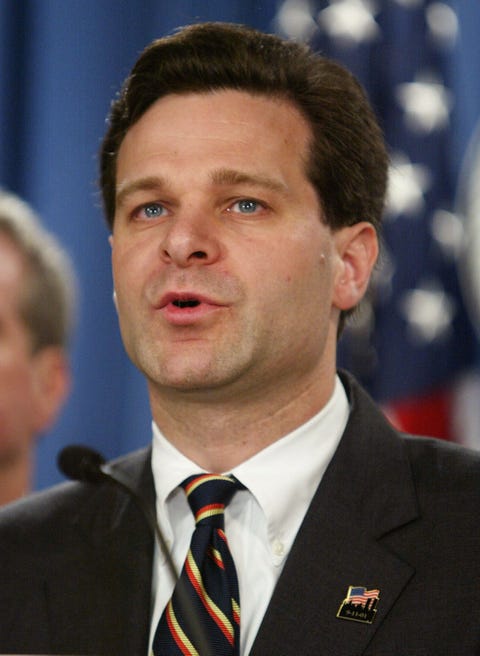 Tie to Russia: Wray is a partner in the international law firm of King & Spalding, which has represented and advised Gazprom and Rosneft, two of Russia's biggest oil companies. Both companies are controlled by the state of Russia.

What He Later Said About It: Wray has not yet spoken about his firm's representation of pivotal Russian companies. His only public statement since his nomination appeared in a White House press release, in which he said, "I look forward to serving the American people with integrity as the leader of what I know firsthand to be an extraordinary group of men and women who have dedicated their careers to protecting this country."
Repercussions: He may be asked about the relationship during his Senate confirmation hearing.
This content is created and maintained by a third party, and imported onto this page to help users provide their email addresses. You may be able to find more information about this and similar content at piano.io