How to Help the Victims of the Hawaii Wildfires
Organizations that are providing food, water, and shelter now.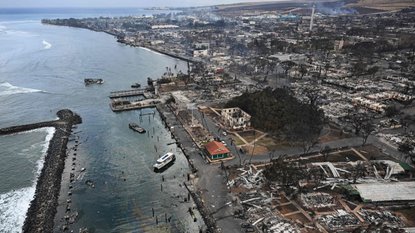 (Image credit: PATRICK T. FALLON/AFP via Getty Images)
Marie Claire Newsletter
Celebrity news, beauty, fashion advice, and fascinating features, delivered straight to your inbox!
Thank you for signing up to Marie Claire. You will receive a verification email shortly.
There was a problem. Please refresh the page and try again.
Over the last week, the Hawaiian island of Maui has been devastated by wildfires in what is considered one of the state's worst disasters of all time. Dry weather on the island, exacerbated by climate change, resulted in a deadly situation when coupled with low humidity and strong winds from Hurricane Dora, a category four storm raging hundreds of miles south of the Hawaiian islands. These conditions have led to wildfires that have displaced hundreds and left over 11,000 people without power or telephone access—meaning that even the most vulnerable can't call emergency services if they need them. The fires have also destroyed hundreds of buildings, particularly in the historic city of Lahaina, which was once the royal capital of Hawai'i. Most tragically, over 1,000 people remain missing, and 55 have been reported dead—a number that officials say is a tremendous undercount, considering they have not yet checked the interiors of buildings for victims.
Cut off geographically from the rest of the United States, the island is grappling for resources including food, shelter, clean water, and medical attention for survivors. Furthermore, the state's infrastructure is overwhelmed by the sudden, meteoric rise in demand for services, and they need all the help they can get to take care of victims' immediate needs.
Below, organizations that are accepting donations so that you can help Hawaiian residents fight the fires, survive, and rebuild.
Hawai'i Healthcare Emergency Management
Hawai'i Healthcare Emergency Management (HHEM) is a non-profit devoted to addressing the health needs of Hawaiians and increasing the resiliency of the state's healthcare system. They are entirely dependent on federal funding, which has been cut by over 60 percent, and are therefore in dire need of support—particularly since the healthcare system is currently overwhelmed with a rising death toll and increasing reports of smoke inhalation and burns. You can donate to HHEM so that they can replace expired equipment, maintain their resources, and purchase more in order to meet victims' needs.
Aloha United Way
Originally known as the United Welfare Fund, the Aloha United Way was founded in 1919 as a means of uplifting the Hawaiian community, supporting local businesses, and leveling financial and educational playing fields so that all Hawaiians can have a more equal opportunity to succeed. The organization also responds to emergencies such as natural disasters, and at the moment is funneling all its efforts into helping those impacted by the wildfires in Maui. You can support their efforts.
Hawai'i Community Foundation
Founded in 1916, the Hawai'i Community Foundation focuses on empowering the Hawaiian community through initiatives such as scholarships, investment in health and medicine, emergency response, preservation of local arts and culture, and more. In the wake of the fires, they've launched the Maui Strong Fund, which is focused on rapid response efforts so that those impacted by the disaster can obtain food, clean water, shelter, financial assistance, and more as soon as possible. The foundation is working closely with the Maui community and with government leaders in the area to keep up with the quickly evolving needs of those affected. You can support them by donating.
The American Red Cross
The American Red Cross is one of the most well-known emergency response organizations in the United States, with more than 600 chapters throughout the country dedicated to disaster relief, blood donations, first aid training, and support for vulnerable populations around the world. Right now, they are taking calls from Hawaiians in need and are working with local partners to provide immediate assistance. As part of their Hawai'i Wildfire Response plan, they are also in the process of deploying over 150 additional trained responders to help victims survive, thrive, and rebuild. You can donate to them.
Mercy Chefs
Over 271 buildings in Maui have burned down over the course of the fires, which means that countless people have been stripped of their access to shelter, food, and clean water. Mercy Chefs is devoted to providing meals to those impacted by disasters around the world, and is currently on the ground in Maui, feeding both victims and emergency workers in the area. You can contribute to their efforts online, bearing in mind that any donation goes a long way—a $50 donation provides 14 meals to those in need, a $70 donation promises to feed 20 people, and a $1,000 donation provides a whopping 350 meals.
Maui Mutual Aid Fund
The Maui Mutual Aid Fund has cropped up in response to the wildfires, and is currently focused on helping the most vulnerable residents of the area, including the elderly, people with disabilities, and people who are underinsured or who lack insurance. You can donate to their verified PayPal.
The Council for Native Hawaiian Advancement
Like all indigenous peoples in the United States, native Hawaiians are often marginalized on their own land. Because of structural and historical inequalities on the island, they face higher levels of poverty and less access to safe housing and robust education. For instance, in Oahu, native Hawaiians make up over half of the homeless population despite comprising only 10 percent of the general population. To counter these alarming trends, The Council for Native Hawaiian Advancement is devoted to the professional, financial, and educational advancement of native Hawaiians, providing scholarships, loans, financial assistance (particularly when it comes to housing), and professional and vocational training programs. They also provide emergency relief during natural disasters. Now, they're partnering with local organizations to match up to $1,000,000 in donations made to assist those impacted by the devastating fires in Maui. You can donate to that goal right now.
Global Empowerment Mission
Global Empowerment Mission was formed after the devastating impact of the 2010 Haiti Earthquake, and is devoted to delivering "the most amount of aid, to the most amount of people in need, in the shortest amount of time and with the least amount of costs to [their] donors." Committed to financial transparency, they vow that 97 percent of every dollar that you donate goes to their missions, so you don't need to worry that your charitable donations are funding a CEO's sky-high salary. Active in 52 countries and all 50 states, they've gone on over 350 missions to provide emergency relief, and are on the ground now in Maui to provide cash assistance, relocation services, temporary accommodations, and even pet relief services. You can donate now.
The Salvation Army
Another well-known organization that provides international aid, The Salvation Army balances a variety of priorities, including combatting homelessness, supporting the LGBTQ+ community, fighting human trafficking, supporting victims of domestic abuse, and more. Their disaster relief efforts have also spanned the globe, aiding everyone from refugees to those rendered homeless after natural disasters. Now, they're in Maui, providing food, water, shelter, and psychological support. You can donate to them.
Maui Humane Society
The Maui Humane Society is always devoted to rescuing animals from unsafe situations and finding them loving homes, and they're currently all-hands-on-deck to help those impacted by the wildfires. In addition to sustenance and shelter for animals, they're also providing resources for people, and are prioritizing keeping pets and their owners together as they recover from this tragedy. You can donate.
Celebrity news, beauty, fashion advice, and fascinating features, delivered straight to your inbox!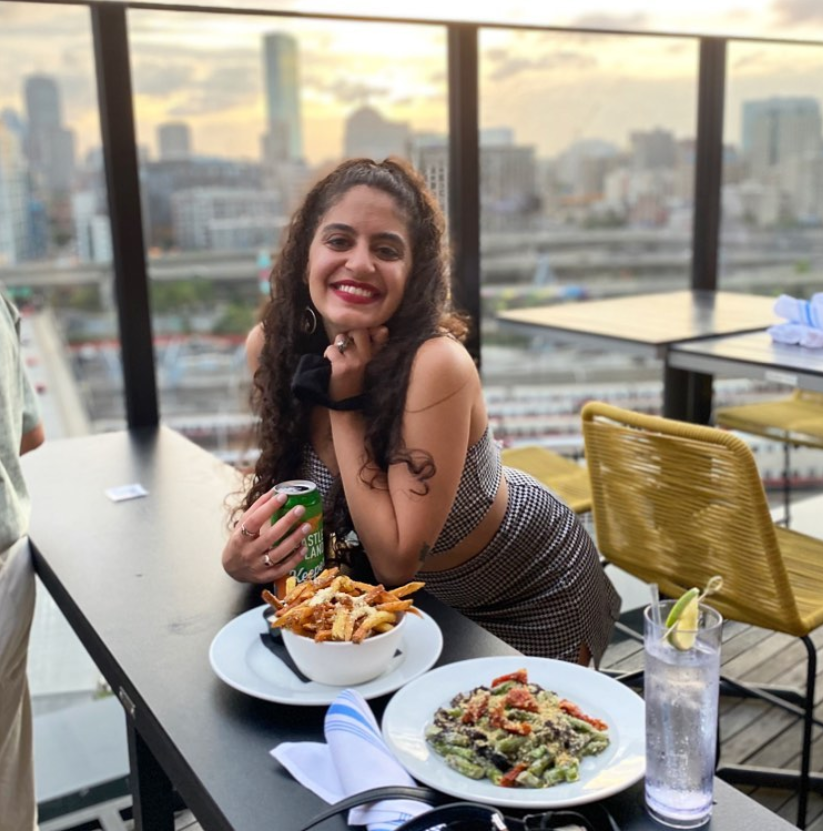 Gabrielle Ulubay is an E-Commerce Writer at Marie Claire and writes about all things beauty, sexual wellness, and fashion. She's also written about sex, gender, and politics for publications like The New York Times, Bustle, and HuffPost Personal since 2018. She has worked extensively in the e-commerce and sales spaces since 2020, including two years at Drizly, where she developed an expertise in finding the best, highest quality goods and experiences money can buy. As a film school graduate, she loves all things media and can be found making art when she's not busy writing.