Nancy Pelosi Doesn't Have Time for Michelle Bachmann
When Michele Bachmann spoke out against the Supreme Court DOMA decision, Nancy Pelosi had two words for her: who cares?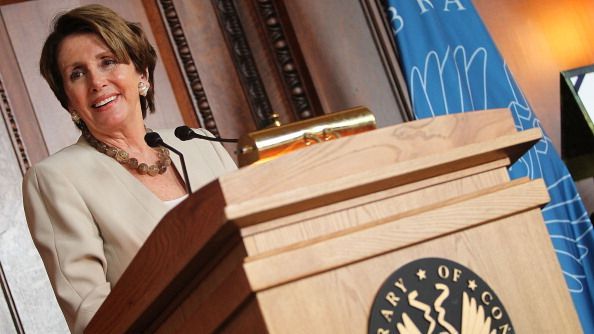 (Image credit: Archives)
Despite the abundant happiness that erupted at yesterday's Supreme Court ruling of DOMA (Defense of Marriage Act) as unconstitutional, not everyone felt the same way — Tea Party republican and Minnesota Representative Michelle Bachmann, for one. Bachmann once again did away with the idea of "separation of church and state," and issued a statement claiming that no supreme court decision could "undo what a holy God has instituted." She then claimed that the death of DOMA "will undermine the best interest of children and the best interests of the United States."
Politicians didn't let Bachmann's negative statements get them down. When told about Bachmann's statement during a news conference for politicians in the Lesbian, Gay, Bisexual and Transgender caucus, former Speaker of the House Nancy Pelosi responded with a chuckle, "Who cares?" Clearly Pelosi has no time for negativity in this flurry of good news. Yesterday was a big day for the gay rights movement: Not only was DOMA brought down, but gay marriage was also legalized in California.