A Transgender Woman Had a Humiliating TSA Experience and Live-Tweeted the Entire Ordeal
Your daily dose of WTF.
Shadi Petosky, a comics author and executive producer, was in the Orlando airport trying to fly to Minneapolis. What happened next has caused an outcry around how demeaning it can be to "travel while trans."
Petosky, who is a transgender woman, told NBC News that she was going through security when the TSA agents pressed the "F" button, for female, based on her appearance. She then stepped into the scanner, and then agents said they spotted an "anomaly." "I said, 'I'm transgender. That's my penis,'" she said. "The TSA officer then said something like, 'If you are a man, then go back in the machine and we'll run you as a man.'" Agents then held her in a private room and subjected her to what she says were humiliating searches.
She live-tweeted the entire situation, and prompted a trending hashtag: #travelingwhiletrans. Both transgender men and women have chimed in with their own horror stories, and pointing out how airports need to overhaul their policies when dealing with trans travelers.
Having missed her flight, she had to rebook. That meant she had to exit the TSA line, get a new ticket, and then go through the security drama once more. She said she was escorted by a police officer out of the secure area. American Airlines tweeted at her that they were "glad" to see she had been rebooked, a fact that Petosky herself didn't know.
The TSA responded in a statement, claiming the officers did nothing wrong and simply followed the rules:
Petosky didn't buy it.
Celebrity news, beauty, fashion advice, and fascinating features, delivered straight to your inbox!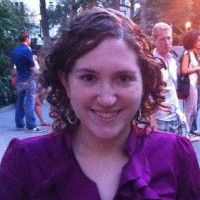 Megan Friedman is the former managing editor of the Newsroom at Hearst. She's worked at NBC and Time, and is a graduate of Northwestern's Medill School of Journalism.