Knocked Up in Iran
Moaveni recounts the dangerous double life she led in a foreign but familiar land.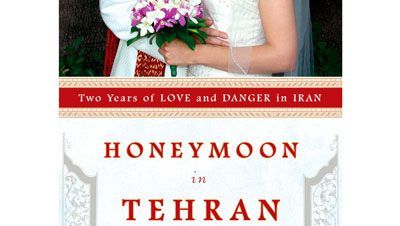 (Image credit: Archives)
Azadeh Moaveni, an American journalist of Iranian descent, was working as a foreign correspondent in Tehran in 2005 when she fell for a local software developer with long, dark curls. After the then-28-year-old realized she was carrying their child, she attempted to hide her bump while arranging a rushed Muslim wedding - which would have been comical were it not for the real danger of being discovered and punished by the conservative Islamist authorities (among them the cleric she bribed for a marriage certificate). In her gripping second book, Honeymoon in Tehran, which she wrote in London (where she now lives with her husband and son), Moaveni recounts the dangerous double life she led in a foreign but familiar land.
Q: You lived a Western existence under an authoritarian Islamic regime. How did that work?
A: Whether they're drinking wine in the evening or painting something "offensive," Iranians choose not to dwell on the fact that they could receive some seventh-century punishment. Laws are inconsistently enforced, and you can usually pay off police to look the other way.
Q: Still, were you scared when you found out you were pregnant?
A: The worst I could get was 100 lashes and one year of banishment. And if I wanted to exist in this fascinating, beautiful place, I had to accept its cultural control and misogyny. So I resolved to press on and put it out of my mind and trust that some scary Saudi-esque fate wouldn't befall me.
Q: Your wedding was an atypically small affair, where the sexes mingled and alcohol was served. Were you worried about a mid-reception raid?
One of your male relatives is always ready with a bribe for whoever might knock at the door.
Q: President Ahmadinejad's popularity has dwindled. Are his days numbered?
A: There's going to be an election this summer. After appealing to working-class folks with promises of a better economy, he hasn't delivered. But we'll have to wait and see what "Hassan the Plumber" thinks.
Celebrity news, beauty, fashion advice, and fascinating features, delivered straight to your inbox!