This Viral Twitter Thread Perfectly Explains the Most Terrifying Thing for Women About the Healthcare Bill
So many emotions.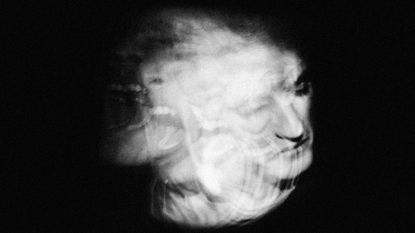 (Image credit: Getty Images)
The American Health Care Act passed (opens in new tab) the House of Representatives yesterday in a huge win for President Donald Trump and the Republicans. While there are still weeks to go before a vote in the Senate (where it's unlikely to pass as currently written), many citizens across the United States are already worried (opens in new tab) about what this legislation means for their own health, and are trying to parse the complicated policy language to understand what is about to change.
One particular source of panic and disgust is the fact that under the AHCA, sexual assault will be considered a pre-existing condition. Victims of rape or sexual abuse will have higher premiums, and will have to pay more to care for the physical and psychological wounds left by their assaults.
Jessica Price, a project manager at gaming company Paizo Publishing, explained a bit more about the derided item in a Twitter thread that quickly went viral.
First of all, ~1 in 5 women has been sexually assaulted. So this immediately potentially screws over a large portion of American women.May 4, 2017
See more
But there's an even uglier potential outcome to this. Sexual assault and the threat of sexual assault is already used to control & punish.May 4, 2017
See more
They also have the power to ensure that you can't get health insurance. For the rest of your life.May 4, 2017
See more
Men who experience sexual assault are even LESS likely to report it. We have even LESS data on how prevalent male victims are bc of that.May 4, 2017
See more
They already face a ton of barriers most cis women don't in getting health care, and face even higher threats of sexual assault.May 4, 2017
See more
And where this intersects with race? The most vulnerable people are facing having their healthcare taken away for what others do to them.May 4, 2017
See more
Not to mention STD testing, etc. This is also a public health nightmare.May 4, 2017
See more
You have insurance, you get injured during (consensual) sex or are worried you might have an STD? Starts to look dangerous to get treatementMay 4, 2017
See more
Honestly, the ugliest part of it is that sexual assault survivors already struggle with feeling like they're irreparably damaged/sullied.May 4, 2017
See more
It boils down to: "Yeah, now you're not worth trying to keep healthy/alive."May 4, 2017
See more
In case you are a sexual assault survivor who's reading this: FUCK those people. You are in no way less worthy of care than anyone else.May 4, 2017
See more
Thousands of people have retweeted Price's thread, and many victims of sexual assault have thanked her for the support.
😔 My nine year old self thanks you for this, Jessica. She did nothing wrong & neither does any other sexual abuse survivor. #TW ❤️May 4, 2017
See more
The thread also makes for a pretty decent script for anyone inclined to call their senator to voice a negative opinion about the AHCA.
Follow Marie Claire on Facebook (opens in new tab) for the latest celeb news, beauty tips, fascinating reads, livestream video, and more.