National Domestic Violence Hotline Wants to Chat
Trained advocates now accessible with just a click of the mouse.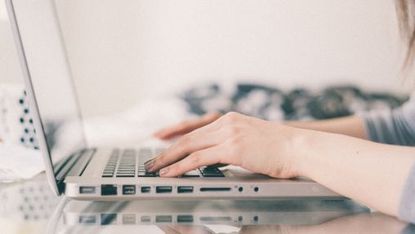 (Image credit: Marie Claire)
Visitors heading to The National Domestic Violence Hotline (opens in new tab)'s (NDVH) website can now chat live online with advocates thanks to a $250,000 donation from Verizon's HopeLine (opens in new tab) program.
The donation stems from a collection of used cell phones and accessories and wireless phones with text/voice service used to support domestic violence prevention. After 52,000 calls to the hotline went unanswered last year due to a lack of resources, the boost in funding and new chat service will make NDVH's trained advocates more widely and easily accessible.
Verizon Foundation's six-week pilot program last fall found that 98 percent of visitors to the website took advantage of the new option. "The test phase proved that the need to provide online help is significant," said Katie Ray-Jones, president of the NDVH. "More and more people are turning to online and digital resources for information on domestic abuse than ever before."
With traffic up by 30 percent since September 2012, NDVH and Verizon calls on the public to raise awareness and support for victims and survivors of domestic violence. Find out more here (opens in new tab).
The National Domestic Violence Hotline— 1-800-799-SAFE (7233)— operates around the clock, seven days a week. It is free of cost and confidential, providing lifesaving tools and immediate support for vicitims. Visit www.TheHotline.org (opens in new tab) to chat with an advocate Monday-Friday, 9AM to 7PM CT.