Pakistani Woman Stoned to Death by Family
Awful.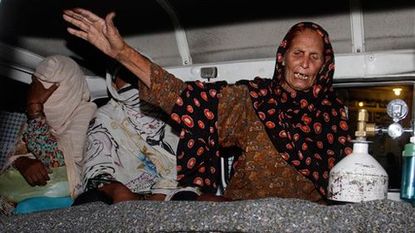 (Image credit: AP)
A 25-year-old Pakistani woman was stoned to death by her family after she refused to marry a cousin and eloped with another man instead.
Authorities said that the Farzana Parveen, who was three months pregnant, was stoned outside a court in Lahore, Pakistan. NPR reported that the attack was a so-called honor killing (opens in new tab) meant to punish the woman for marrying against her family's wishes. According to CNN, honor-killings (opens in new tab) "often originate from tribal traiditons in Pakistan...Although they're common in rural areas, Tuesday's attack in a public area of a big city was unusual."
Parveen was on her way to court to testify against her family, who was accusing her husband of kidnapping her. According to authorities, members of Parveen's family were among the 25 attackers, including her brothers, the cousin who her family wanted her to marry, and her father, who admitted to killing his daughter for honor.