Inside New York's Emotionally Charged Rally for Paris Victims
Over the weekend, New Yorkers gathered to mourn their lost brothers and sisters in France. Here, a look at their experience.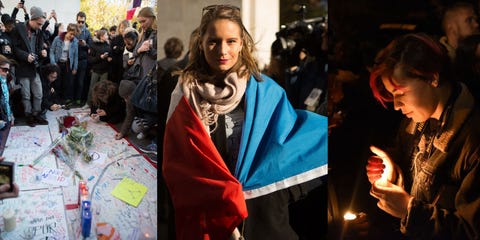 Over the weekend, New Yorkers gathered in Washington Square Park to mourn their lost brothers and sisters in France. Here, a look at their experience.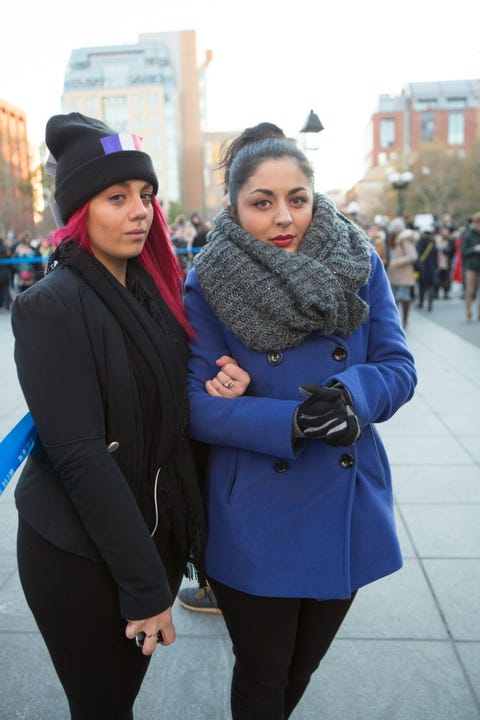 Julea (pictured left), who asked that we not use her last name, lost a friend during the attack. She was too distraught to speak so her friend Lydia (pictured right), talked on her behalf. "It's very important for us to come today because we need to feel close to our family, to our friends, even if we are far," she said.

"Her best friend called her to explain that her friend died during the attacks," Lydia continued. "So actually it's very difficult for her to understand why people are smiling, why people—I don't know. She doesn't understand the world, the event, she really wants to go back to France, I think, but we have to stay one year, so we have to be patient, but today it's very difficult."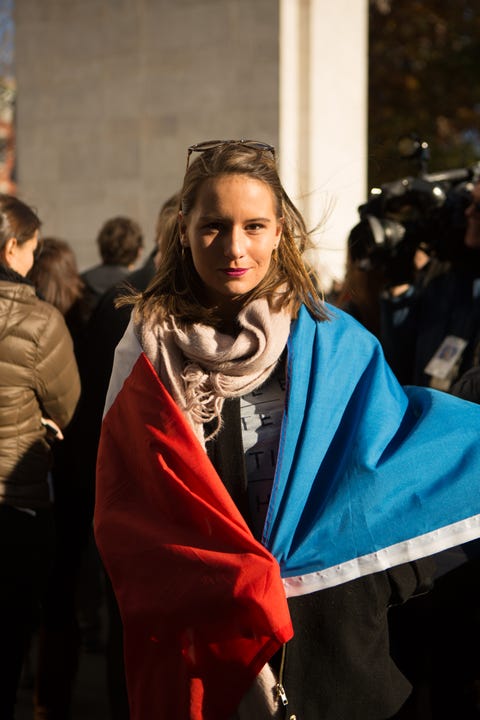 Romame Ferrand expressed sadness over not only the attacks but also the fact that she wasn't in Paris to show her solidarity. "We're very sad to not be in Paris and not be with whole family," she said. "We have to be together to support this."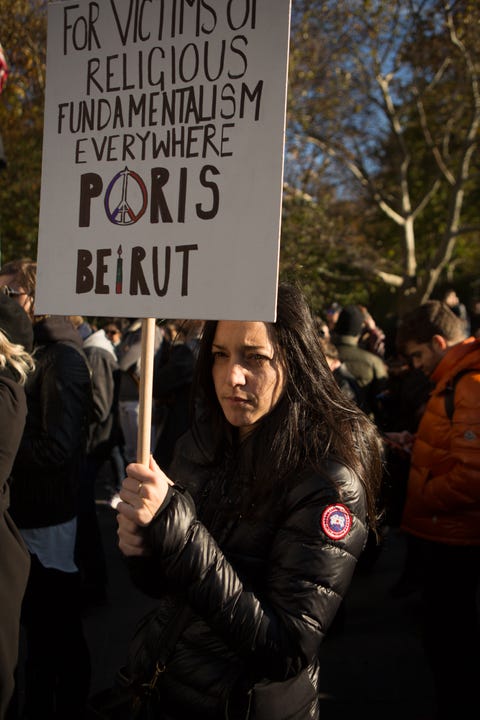 The Paris attacks came just two days after ISIS carried out a series of suicide bombings in Beirut, Lebanon, where more than 40 people were killed. Friday's attacks seemed to overshadow the bloodshed in Beirut, however, prompting some in Lebanon to question the media reaction.
Alexandra Jabre, 30, who is both French and Lebanese, expressed deep sadness for the tragedies that struck both of her nations and said she stands in solidarity with victims of extremist ideology.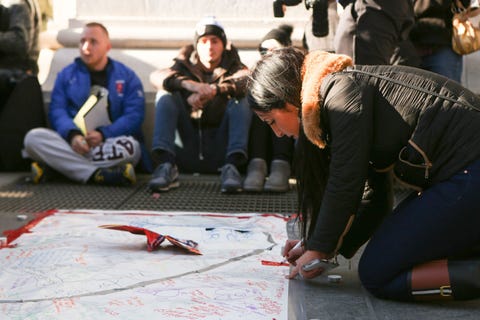 Many of the people took a moment to share messages of hope, indicating that the terrorist attacks may have left them shaken but certainly not defeated.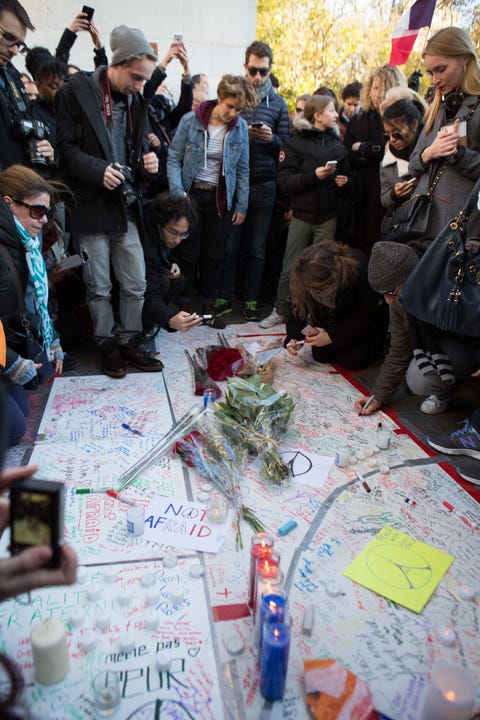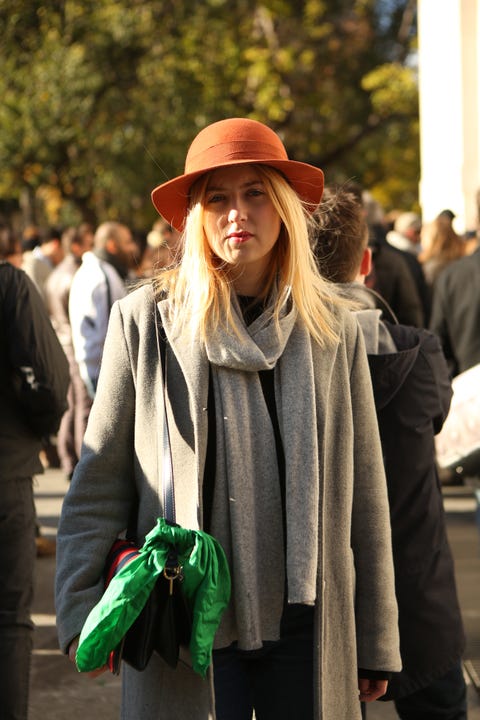 Marie Servas said she left note saying, Paris je t'aime. "We love Paris a lot," she said. "And this is not Paris—what happened—not Paris. For me it's not Paris."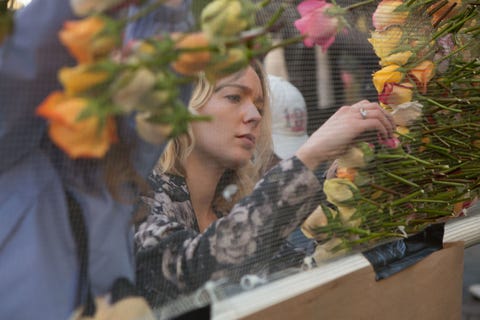 Kelsey Falter, 25, said she regularly comes to Washington Square, where the arch reminds her of victory. "I hope that peace and love win in this situation," she said.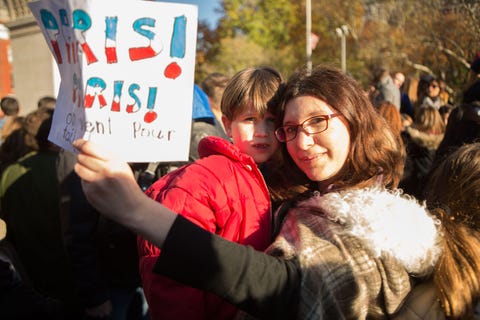 Mireille Mclean, 39, said the events in Paris made her afraid for the future, but she looked to New Yorkers for inspiration. " I think that New Yorkers have showed that they were very resilient in the face of such attacks, and I think that Parisians can learn from that and get some comfort from the fact that life can go on and you don't have to be defeated by these types of things—these types of attacks," she said.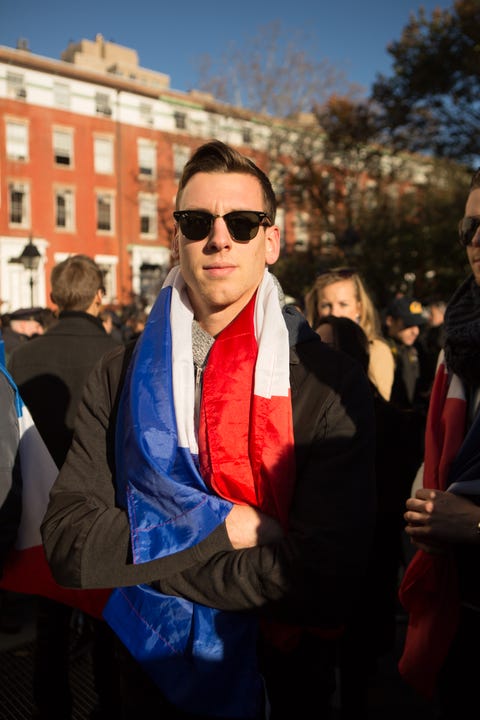 Paul-Marc Schweitzer, 23, said everyone was a Parisian that day. "I think everyone's Paris today, whether you live in New York or France or anywhere else in the world," he said. "New York is Paris, the world is Paris."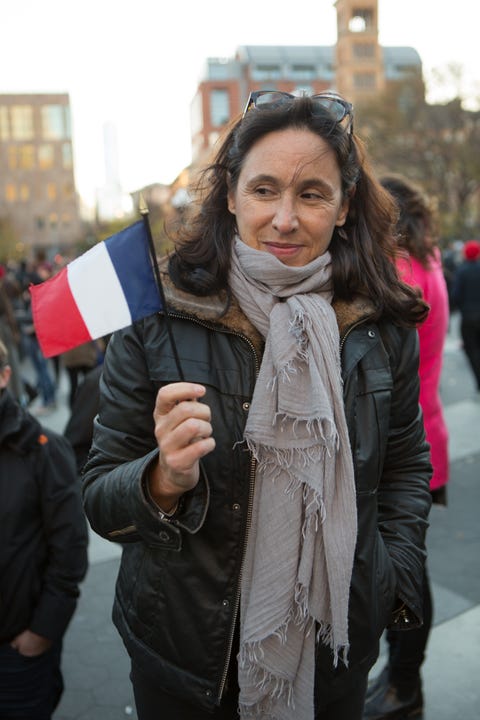 Cecile, who asked that we not use her last name, felt a certain solidarity between Paris and New York. "I think New York is always there to support the French," she said. "We were there for 9/11 in the same way that New York is here today."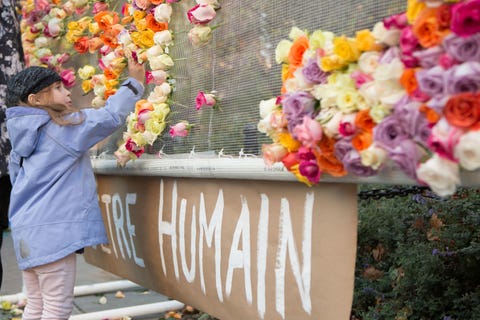 Children and adults created a wall of flowers in honor of the victims.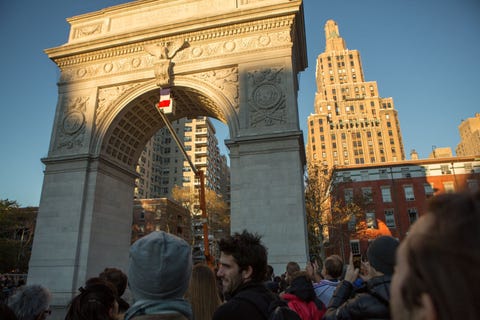 The French flag was installed in the Washington Square Arch.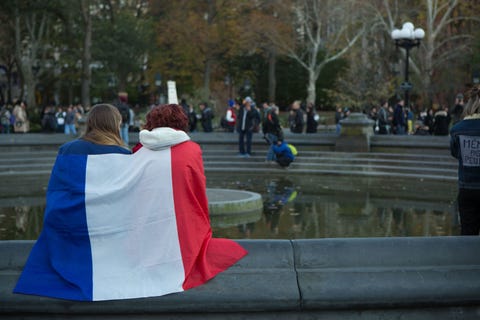 Two women wrapped in the French flag sit quietly as crowds gathered in honor of the victim's of the attack on Paris.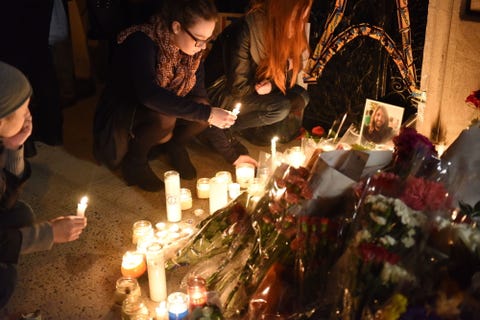 The day began with a rally at Washington Square Park and culminated in a candlelight vigil outside the French consulate on the Upper East Side of Manhattan in memory of the victims of the Paris terror attacks.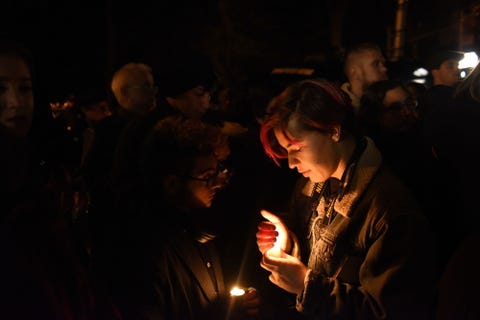 A woman holds a candle in front of the French consulate.
This content is created and maintained by a third party, and imported onto this page to help users provide their email addresses. You may be able to find more information about this and similar content at piano.io