The Year in Women
A look back at the last 365 days in women - the good, the bad, and the decidedly iffy.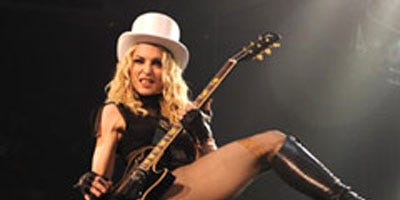 Kevin Mazur/WireImage.com
A look back at the last 365 days in women - the good, the bad, and the decidedly iffy.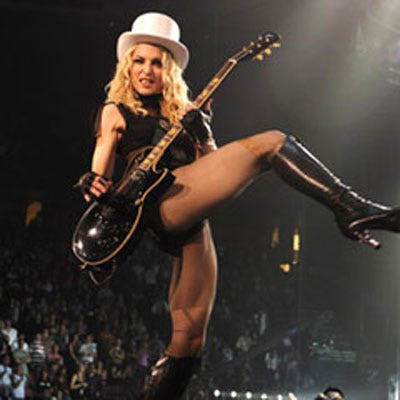 Kevin Mazur/WireImage.com
WOMEN WHO WHOMP
We laughed, we cheered, we readied ourselves for world domination.
Middle Age Is the New Sweet Spot Even at 50, Madonna's still got enough juice to be a factor in A-Rod's divorce.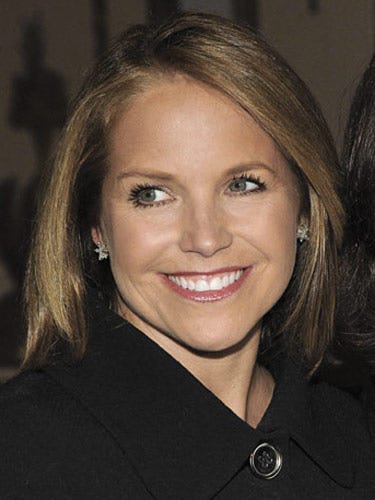 WOMEN WHO WHOMP
I Am Perky, Hear Me Roar
After barely surviving her second year in the CBS anchor chair, Katie Couric justifies her $15 million salary with a deftly withering interrogation of Sarah Palin.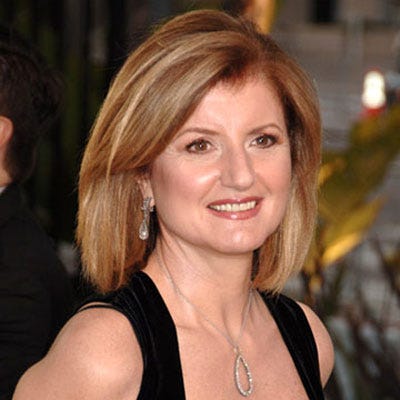 Gregg DeGuire/WireImage.com
WOMEN WHO WHOMP
Cue My Big Fat Greek Joke
Arianna Huffington's eponymous blog seals its status as the election go-to for the liberal-leaning, catching 5.5 million unique visitors per month and reaching an estimated value of $100 mil.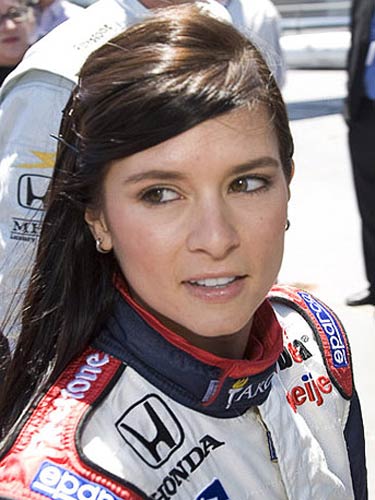 WOMEN WHO WHOMP
And You Should See Her Parallel Park Danica Patrick becomes the first woman to win an Indy car race in April, when she takes the checkered flag in the Japan 300.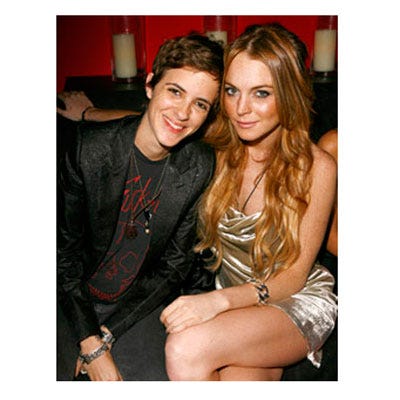 WOMEN WHO WHOMP
Can You Say "Celesbian"?
LiLo and Sam hook up...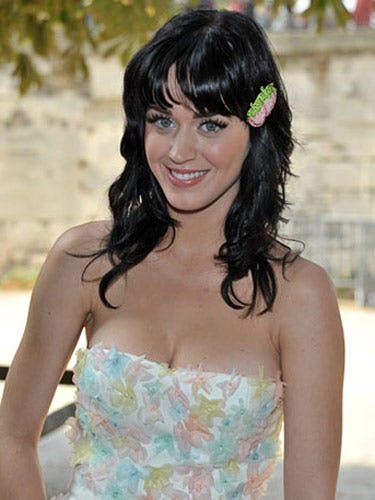 Dominique Charriau/WireImage.com
WOMEN WHO WHOMP
... and club music goes totally bi-curious with Katy Perry's "I Kissed a Girl."
WOMEN WHO WHOMP
Who Cheats on Christie Brinkley? Following tales of her husband's teenage girlfriend and $3K-a-month porn habit, the ex-supermodel gets custody of the kids and $80 million in real estate, platinum grin intact.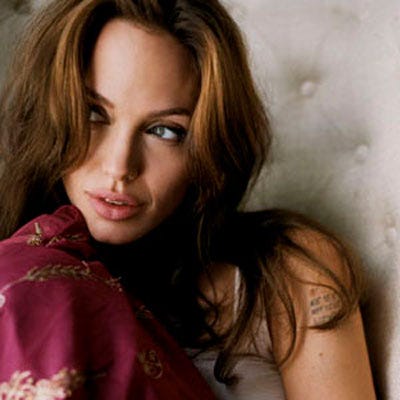 WOMEN WHO WHOMP
Angelina, Inc. She's not just the most sought-after drama mama, she's probably the most lucrative. By our math, Angie contributed an estimated $460 million to the U.S. economy last year, in tabloid sales ($100 million), box-office bank ($350 million), and salaries for security staff and a nanny for each child ($10 million) - to say nothing of the sensual massage oils she must use on Brad.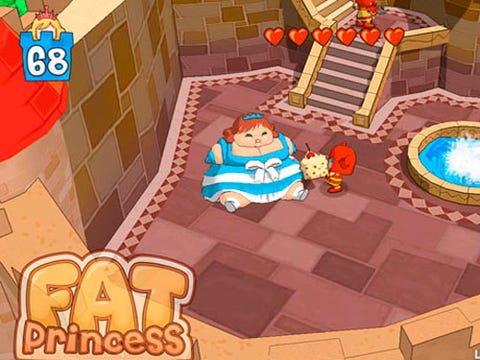 TWO STEPS BACK
Cringe-worthy lows on the road to glory.
Makes Us Miss Grand Theft Auto In a new Sony PlayStation game, Fat Princess, players stuff a damsel with cake until she's too fat for opponents to move her.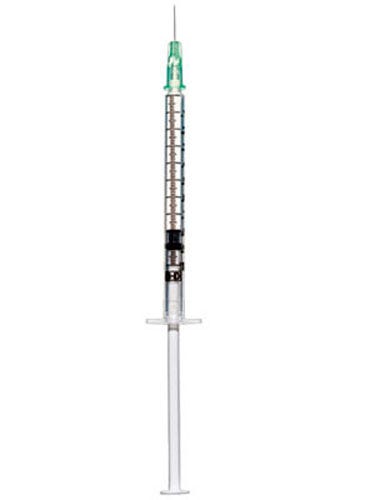 TWO STEPS BACK
And It Takes Years Off Your Vaj! The inventor of the G-Shot - a collagen treatment for your G-spot - has made $185,000 in sales in the past year.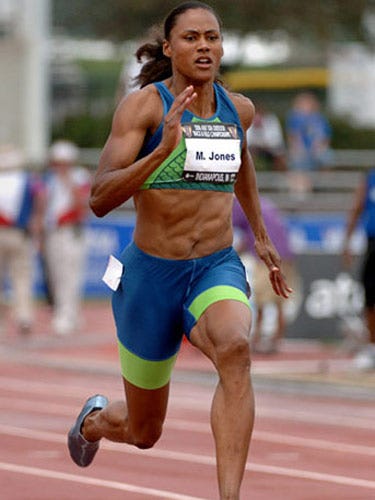 THE SCAPEGIRLS
If business goes south or the campaign hits the skids, nobody makes a better fall guy than a gal.
Marion Jones We get why the disgraced track star was stripped of her five Olympic medals after 'fessing up to doping. But explain to us why she's serving a six-month federal prison sentence when better-paid, higher-profile juicers still enjoy the champagne-room treatment. (We're looking at you, Roger Clemens.)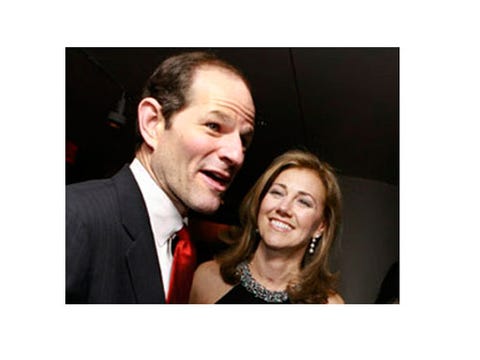 THE SPURNED WIVES CLUB
Bold-faced philanderers had a banner year, and their wives stood by them - often just to the left of the lectern, bleary-eyed and pissed.
Silda Wall Spitzer A hot, Harvard-educated corporate lawyer quits her job to support her crusading husband's vice-fighting career; he repays her by hooking up with a 22-year-old, $4000-a-night call girl.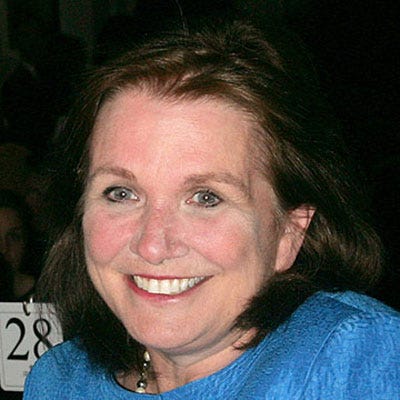 Jim Spellman/WireImage.com
THE SPURNED WIVES CLUB
Elizabeth Edwards We can only hope that John's scuzzy infidelity with loose-cannon videographer Rielle Hunter took Elizabeth's mind off her terminal cancer.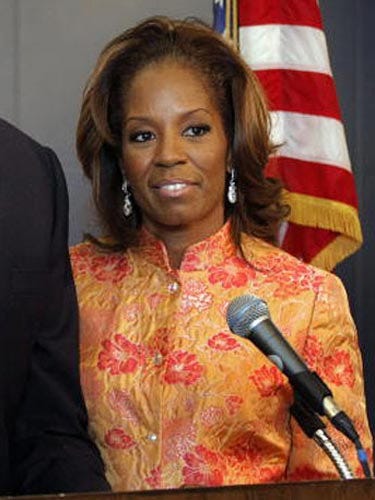 THE SPURNED WIVES CLUB
Carlita Kilpatrick Thousands of text messages (some graphic) expose Detroit Mayor Kwame Kilpatrick's affair with his chief of staff. His wife, meanwhile, stars in ads touting her husband's family-values credentials.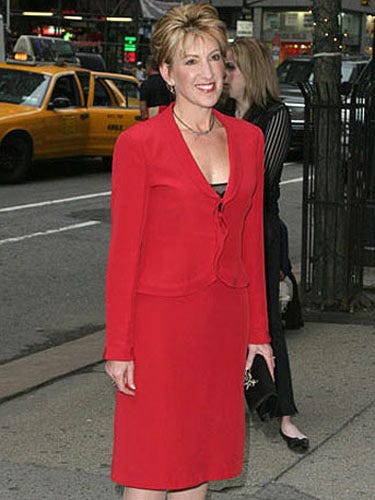 James Devaney/WireImage.com
SECOND ACTS
Whether they failed, faltered, or fell off the radar, make no mistake - they're baaaaaack.
Carly Fiorina Three years after being ousted as Hewlett-Packard's chief executive, she returns as McCain's top economic adviser (though she still believes it's harder to run H-P than the USA).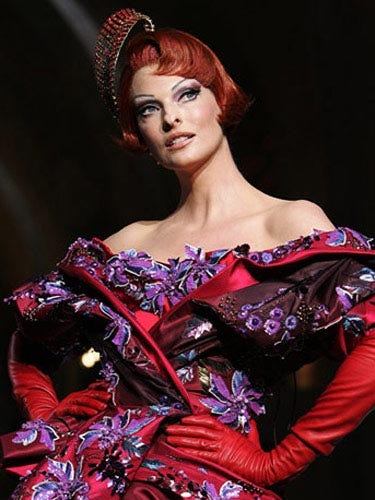 Tony Barson/WireImage.com
SECOND ACTS
The Original Supermodels Linda Evangelista, 43, beats out a pubescent waif for Prada's fall/winter '08/'09 campaign; Claudia Schiffer, 38, bumps various French ingenues to land Chanel; and 38-year-old Naomi Campbell stops assaulting others long enough to score Yves Saint Laurent's fall campaign.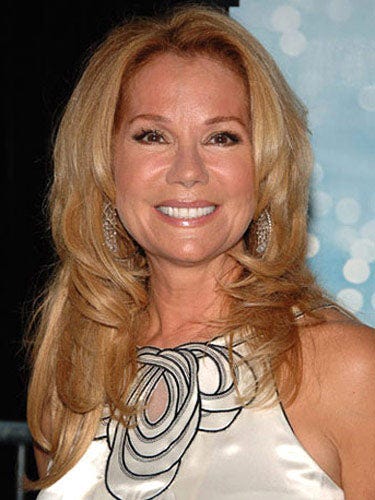 Jamie McCarthy/WireImage.com
SECOND ACTS
Kathie Lee Gifford The left-for-dead chatty survivor lands a hosting gig on the Today show.
This content is created and maintained by a third party, and imported onto this page to help users provide their email addresses. You may be able to find more information about this and similar content at piano.io