5 Insane Stories of Family Drama Ruining Weddings
Because the Markles aren't the only ones going through it.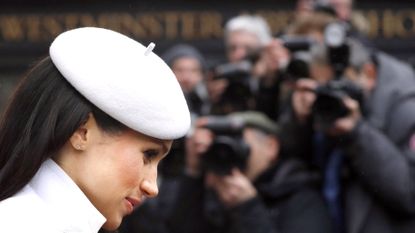 (Image credit: Getty Images)
Marie Claire Newsletter
Celebrity news, beauty, fashion advice, and fascinating features, delivered straight to your inbox!
Thank you for signing up to Marie Claire. You will receive a verification email shortly.
There was a problem. Please refresh the page and try again.
Meghan Markle should be having an incredible week—after all, she's getting married and joining the royal family on Saturday. But instead, she's dealing with an onslaught of dramatic headlines about her family.
TMZ reported Monday that her father, Thomas Markle, says he will not attend the wedding after recently suffering a heart attack and being accused of selling paparazzi photos. Meanwhile, Thomas's kids (Meghan's half-siblings) continue to trash her in the press.

"This is a deeply personal moment for Ms. Markle in the days before her wedding," Kensington Palace said in a statement. "She and Prince Harry again ask for understanding and respect to be extended to Mr. Markle in in this difficult situation."
BREAKING: Kensington Palace has released a statement following the news that Thomas Markle will no longer be attending the #RoyalWedding pic.twitter.com/6Z7WPpmsYcMay 14, 2018
See more
Meghan is hardly the first bride to deal with last-minute family stress—she just so happens to be going through it on the world stage. Reddit is full of insane stories from users who say they witnessed, or were a part of, intense wedding drama.

Though there's no way to verify if each story is real, they are definitely wild—and probably would make Meghan, and other brides, feel a little less alone. Check out a few of the craziest family-wedding-drama stories Reddit has to offer.
That Time the Groom's Mother Wore a Wedding Dress
The top post of all time in the "Just No MIL" section, dedicated to mother-in-law horror stories, does not disappoint. In this story, written by user Theloniou5, a mother-in-law took out her frustrations with her son's choice of wife by showing up to the wedding in a David's Bridal wedding gown, perfectly tailored to her measurements. It took a friend "accidentally" spilling wine on the dress to fix the situation.
the_white_dress from r/JUSTNOMIL
That Time the Parents Renewed Their Vows on the Spot
Reddit user I0destone chimed in on an AskReddit thread soliciting the worst thing people witnessed at a wedding. According to the story, as the bride and groom walked down the aisle, the bride's parents got up and announced they would be renewing their vows. And then announced the reception would be a "joint reception." And then complained that none of the guests brought them gifts.
whats_the_worst_thing_youve_witnessed_at_a from r/AskReddit
That Time the Groom's Family Trashed Him During the Reception
In a similar thread, Reddit user haveagreatsummerHAGS wrote that at one wedding they attended, the family of the groom got up during the reception and trashed him during their speeches, talking about the mistakes he had made in his life, including a horrific car accident. Not exactly worthy of a toast.
what_is_the_worst_thing_youve_ever_seen_happen_at from r/AskReddit
That Time the Mother-in-Law Blamed the Bride for Bad Weather
Another post in the "Just No MIL" section, authored by Ignacious09, tells the story of a wedding tent that collapsed due to an awful storm. If that wasn't bad enough, the mother of the groom blames the bride for picking the location, the date, and weirdly enough, for the wind, too.
mil_in_the_wild_nature_destroys_wedding_mil from r/JUSTNOMIL
That Time the Mother of the Groom Gave The Marriage Six Months
According to Reddit user cindell, the mother of the groom stood up at a wedding, announced, "I give them six months," dropped the mic, and left. Needless to say that was the last time she spoke to her son.
wedding_industry_workers_of_reddit_what_are_some from r/AskReddit
Celebrity news, beauty, fashion advice, and fascinating features, delivered straight to your inbox!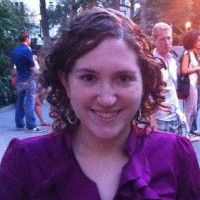 Megan Friedman is the former managing editor of the Newsroom at Hearst. She's worked at NBC and Time, and is a graduate of Northwestern's Medill School of Journalism.