Redemption for Rape Victims in the Military (And Everywhere)
Because it's about time.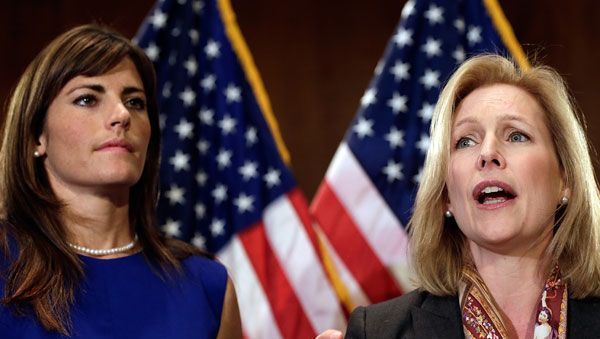 (Image credit: Marie Claire)
Last night Congress passed a whole slew of changes to the military policies concerning cases of sexual assault and rape. Abuse has been a huge problem for tens of thousands of troops over the years and this will hopefully be a step in the direction toward justice.
The Pentagon estimates that 26,000 troops have been assaulted or raped just last year alone, the Washington Post reports. The legislation will end the statute of limitations (huge win) and ban military commanders from appealing guilty jury convictions, as well as make it a punishable crime to seek revenge against victims who have reported assault and rape cases.
This is a BIG DEAL. Similarly, female students at Columbia have been denied hearings due to a "lack of evidence," and these issues are not confined to the NYC school. Women from all over have been contradicted, discouraged, ignored, and even blamed when they come forward to report a sexual assault on campus. Here's to hoping these changes actually take effect. Stay tuned.