First Date: Return of the Frat Boy
It was my first date with a 31-year-old Wall Street type.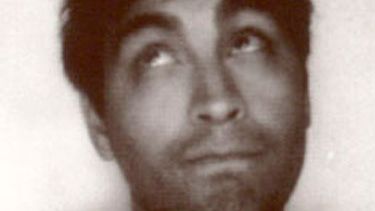 (Image credit: RS)
It was my first date with a 31-year-old Wall Street type, who seemed charmingly dorky in his light-color jeans and tucked-in button-down. We were halfway done with our first glasses of wine at a dimly lit place, feeling cozy and chatting about our families, our jobs, and his love of dogs. The banter was reasonably witty, punctuated with a little forearm- and knee-touching. Then he started to tell me about a recent hookup he'd had with another woman.
He told me he took her back to his place. "Why not?" he said, rolling his eyes. "I figured maybe I'd get a blow job." It went downhill from there. He described her nude in his bed, the fumbling foreplay, then mocked her desires and physical responses — all the while clocking my reaction. As the story reached its climax, he started aggressively pumping his arm, mimicking her pelvic thrusts, ultimately explaining why he — and all of his friends — now call her the Bowling Ball Girl. (Trust me, you don't want to know.)
Yes, I laughed along. I love a raunchy story, and I know the value of a peek into the male psyche. But really, beneath the giggles, I felt paralyzed — caught between modern-woman swagger and a craving for sensitivity, delicacy, chivalry. Is that so retro? Could he really think that talk was turning me on? Or was he testing me?
For women these days, there's such a premium on being able to take everything like a man. And while that's a total cinch at the office, the real test comes after-hours, when the male/female dynamic is still in violent flux. Yes, we've managed to break free of the goofy, confining dating rules of our moms' era. But what are the new rules? Do crude anecdotes about previous exploits pass for foreplay at a time when women are bedmates, good friends, and the ones who might steal your job?
Needless to say, my first date with that lovely guy was my last. I may be modern and tough, but I'm a woman — not a frat boy. And I'm cool with the difference.
Celebrity news, beauty, fashion advice, and fascinating features, delivered straight to your inbox!