Single with Siggy: Caught in the Friend Zone
This month, our love guru Siggy Flicker advises New Yorker Maddy Bloch, a fashion buyer too often caught in the 'friend zone.'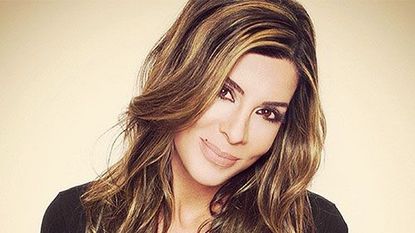 (Image credit: Marie Claire)
Marie Claire Newsletter
Celebrity news, beauty, fashion advice, and fascinating features, delivered straight to your inbox!
Thank you for signing up to Marie Claire. You will receive a verification email shortly.
There was a problem. Please refresh the page and try again.
THE PROBLEM: Being seen as "just one of the guys."
MADDY, 23: Ever since I graduated from college, I've noticed a pattern with men: I reveal a lot about myself early on. It's too much, too soon—I become just one of the guys.
SIGGY: I want men to see you as a potential girlfriend. You have to learn to be a little bit more sexual. You remind me of Jessica Biel—
MADDY: I'm obsessed with her!
SIGGY: When Jessica dumped Justin, he went nuts. Look up pictures of her after the breakup. See how her style changed. She went from being a tomboy to pumping it up. I see you in trousers, a tank top, and a belt, with heels and red lipstick and your hair in a messy bun. Classic.
MADDY: OK, I can see that. Another thing is that when I feel a connection with someone, I cherish it. I'll want to keep hanging out. If I'm feeling the vibe, I jump right in.
SIGGY: If a man is not chasing you, you're not hooking up with him. Have dinner and a drink, but if you want him to think about you in a romantic way, don't give him what he wants.
MADDY: So hold back a little.
SIGGY: Right now there's nothing mysterious about you. Men want to unravel you a bit, but you're giving it all to them right away.
MADDY: It's courtship!
SIGGY: Exactly! I also want to see you flirt more—complimenting, smiling, using direct eye contact, and always looking your very best.
Two weeks later, after taking Siggy's advice . . .
MADDY: I feel like I have this whole new perspective on life. None of what you told me to do was outlandish; it was achievable, which felt empowering. I already feel more feminine—that's something I could do easily. When I went to hang out in Central Park, instead of just throwing on sweats, I put on a cute outfit. And when you feel good in your clothes and they flatter you, you feel more confident. Then, a guy at my gym whom I've talked to for three weeks or so asked me out! So we went to dinner, and he said he sees me as someone he'd like to seriously date.
SIGGY: I am dying!
MADDY: I definitely feel a connection with him, and we have so much fun together, but I told him I want to take it slow. He's taking me on a fancy date tonight.
SIGGY: I want you to be careful, though. It takes three to six months to get to know someone. Say, "I appreciate your feelings, and in six months, we'll revisit whether we're going to get serious." He'll freak out when you say that. It's confident, it's sexy, it's mysterious. Anything that happens fast ends fast.
Celebrity news, beauty, fashion advice, and fascinating features, delivered straight to your inbox!