13 Things To Never Say On a First Date
Let's save the love talk for later.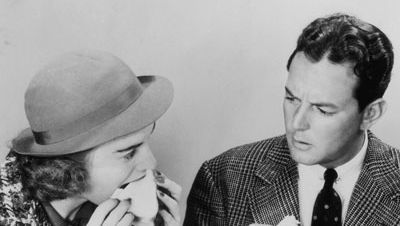 (Image credit: Archive)
1. How many kids do you want? And just like that, he's gone in a puff of smoke.
2. I'm just looking to fall in love. Perfect, now he knows exactly how to get you to give it up.
3. How much money do you make?Unless you're looking for a sugar daddy, this doesn't matter.
4. Do you mind if I take this call? C'mon. You know better than that.
5. My ex and I used to come here all the time—it's my favorite place. It sounds like you're wishing he were here instead of this poor sucker.
6. Why are you still single? Do you really want him to go into his commitment issues? You've known each other for 45 minutes.
7. Why'd your last relationship end? See above.
8. No offense, but… Tip for life: Everyone is offended by this.
9. My ex is SO CRAZY. This makes you sound crazy.
10. Ugh, I haven't had sex in forever! Okay! Put down that tequila shot drunky! It's time to hit the road.
11. Do you usually dress like that?
Don't start this thing off by trying to change him. That comes later.
12. My therapist thinks I have intimacy issues. Womp, womp.
13. You're a vegetarian? Weird. It's pretty uncool to put down others' values. Steer clear of ranting about how cheeseburgers turn you on and steak is made from the angels in Heaven. Even if it's true.
GIF via Giphy